Why we ran it: To discover whether this chic new coupé-SUV has the substance to back up its obvious style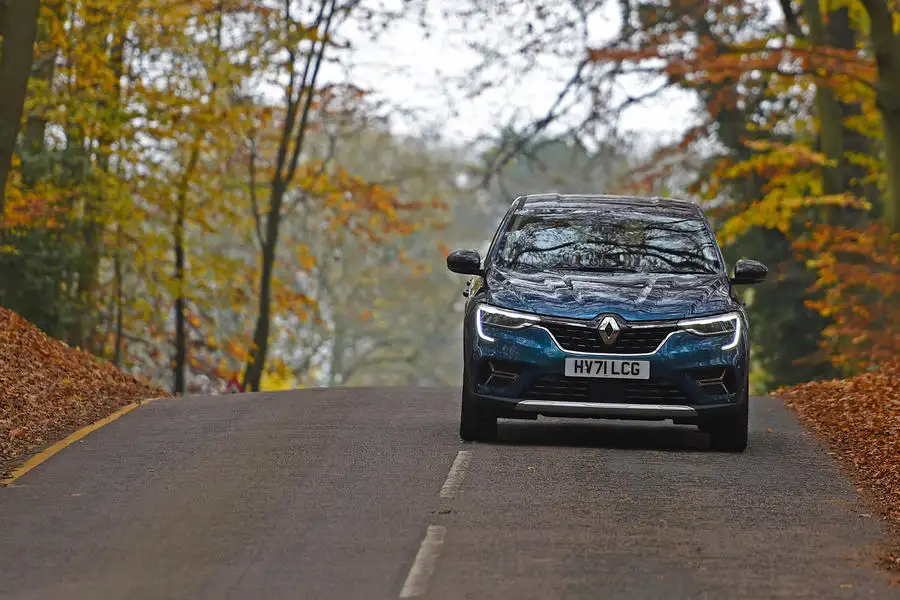 Life with a Renault Arkana: Month 3
New French crossover is lovely to look at, but what was it like to live with? We reveal all - 23 March 2022
As a footnote to the Arkana brochure, Renault likens the car to its R16 of the 1960s. Styled by Philippe Charbonneaux, this groundbreaking family car mated the practicality of a hatchback (a pioneering concept then) with an upmarket look and feel that wasn't something buyers had come to expect from the brand.
Though the Arkana is similar to its distant relative in being a 'crossover' – this time between coupé and SUV rather than saloon and estate car – even the most partisan Renault enthusiast would struggle to argue that it is breaking any new ground. And in stark contrast to the flexible and capacious R16, it gives you the odd sense of a large car that seems to shrink as you climb aboard. That's a legacy of the Arkana being in essence a stretched Captur, rather than based on the larger Kadjar SUV. It is particularly obvious up front, where the narrow cabin has you rubbing shoulders with your passengers.
Not that the rear seats are that generous, either. I act regularly as a school-run taxi and, although they are happy enough with the leg room, the kids complain about the Renault's 'bumpy' ride and recessed seatbelt buckles that make them a pain to clunk-click. And 12-year-old Anna – who is admittedly tall for her age – finds herself grazing her head on the sharply tapering roofline when she is lumbered with the middle seat.
That jarring ride only really settles once you're up to speed: around town it's restless at best, downright uncomfortable at worst over speed humps and larger potholes, but on the motorway it feels more settled and composed. You might reasonably expect the pay-off to come when the going gets twisty, and the Arkana is undoubtedly competent on a country lane for what is a relatively tall car. It's grippy and confident, with little body roll living up to the 'sporty SUV' sales patter, but the seats lack lateral support and, due to the inert steering, it's hardly dripping with driver appeal.