What is it?
Well, it's clearly not the retro revival for the 1980s Peugeot 309 that might have seemed like a pretty solid bet hitherto, with car design trends being as they are. Rather, this is the new Peugeot 308 family hatchback, fresh onto UK soil in right-hand-drive form - and it makes for three straight model generations of the 308 for the French car maker now without a model-identifying digit change.
Most of Peugeot's other model numbers end with an eight now, you'll have noticed. I suspect that's got more to do with building equity in a given model identity over decades than the simple fact that - as is so often reported as if it were brand-new information - eight is indeed considered a lucky number in China. (The Chinese market is actually much less lucrative for Peugeot today than it was a decade ago.)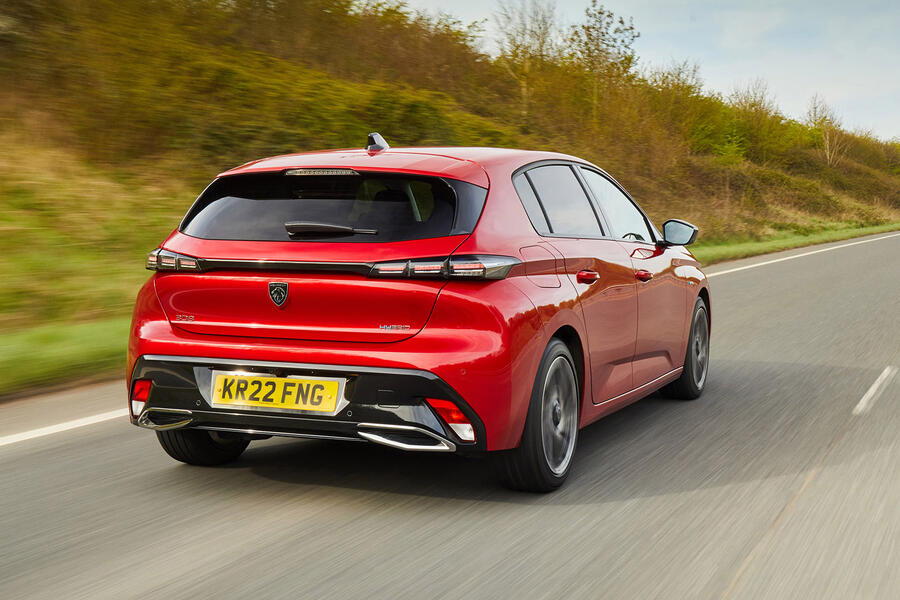 This is one of those half-new 'all-new' models. It inherits a widely revised version of the last 308's model platform (although the new car is both longer and lower than its predecessor) as well as updated versions of the old car's 1.2-litre turbo petrol and 1.5-litre turbo diesel combustion engines. But it has two new plug-in hybrid petrol-electric powertrain options (one of which we're testing here) and an all-electric Peugeot e-308 derivative will be introduced in 2023.