What is it?
Having been introduced four years ago, the third-generation 'new Mini' is due a facelift. Sales of the most popular hatch derivative reached a peak of 44,560 in the UK in 2015, but by last year that figured had fallen by 10%. Mini hopes a refreshed headlight design, tail-lights that incorporate a Union Flag motif, a handful of new wheel and colour options, piano-black (rather than chrome) trim and much more besides will help push those sales figures back up.
Outwardly, those curious rear lights - which might seem a touch crass in the UK but will probably work better on the continent and beyond - are the clearest markers of the updated model. Otherwise, this is one of the more subtle facelifts of recent memory. There is more going on within the cockpit and beneath the skin, however, with the high-quality cabin now available with a touchscreen as well as wireless phone-charging.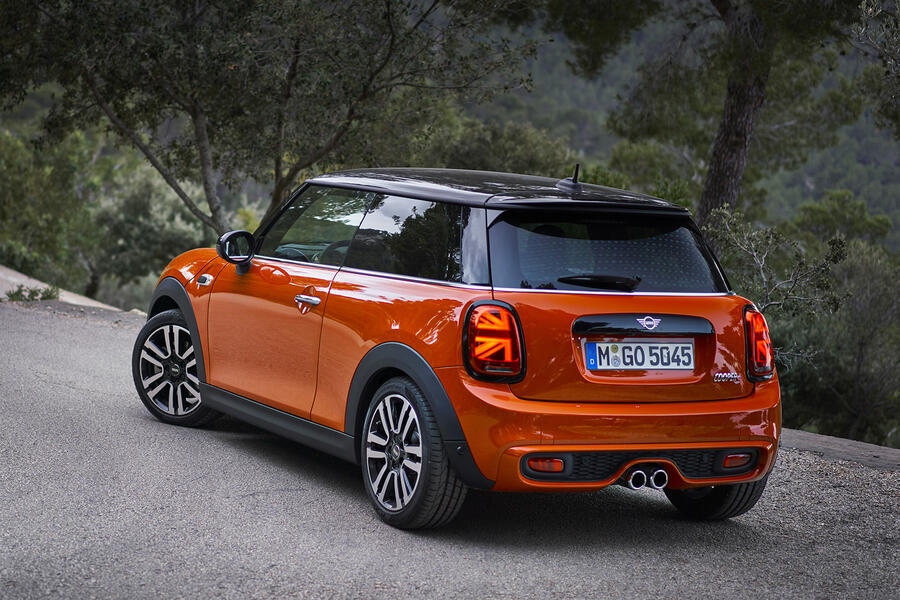 The new lights front and rear use LEDs, with very clever adaptive LED headlights now featuring on the options list. There are new personalisation options, too, including a number of 3D-printed parts that buyers can customise with their own name or simple graphics - a world first in the car industry.
The standard transmission on this Cooper S is a six-speed manual, but for the first time the two-pedal alternative is a seven-speed twin-clutch gearbox rather than a conventional auto. The revised four-cylinder turbo engine gets new, high-pressure injectors, a new exhaust system and a new turbocharger, too. Power and torque figures remain the same at 189bhp and 221lb ft, but fuel economy has improved by around 7%. Interestingly, the updated engine is said to be up to 30kg heavier than before; the suspension has been tweaked to account for that extra weight.