What is it?
It's hard not to stare at the Lexus LC, the latest - and most striking of all - in a series of challenging designs from the firm intended to make lovers and haters stop and ask, "What's going on with Lexus?" The answer is a not so quiet revolution, and it reaches something of a crescendo with the launch of this sports car-cum-GT, available with V8 or hybrid power.
The root of this wholesale shift from quiet, eminently rational brand to one that is wilfully edgy, even shouty, stems from the ambitions of Akio Toyoda, who you might recall is company chairman, has direct Toyota family lineage and who has made it his personal mission to make his companies more interesting.
Hence for Lexus the appointment of a former chief designer - designer, not engineer, not marketeer, certainly not a spreadsheet jockey - as the boss of the brand, an all-new platform architecture, codenamed GA-L and having its debut here, and the decision to turn 2012's LF-LC concept car, which was created as a styling concept with no production ambitions, into a reality. It's fair to say plenty of eggs have been broken to make this omelette.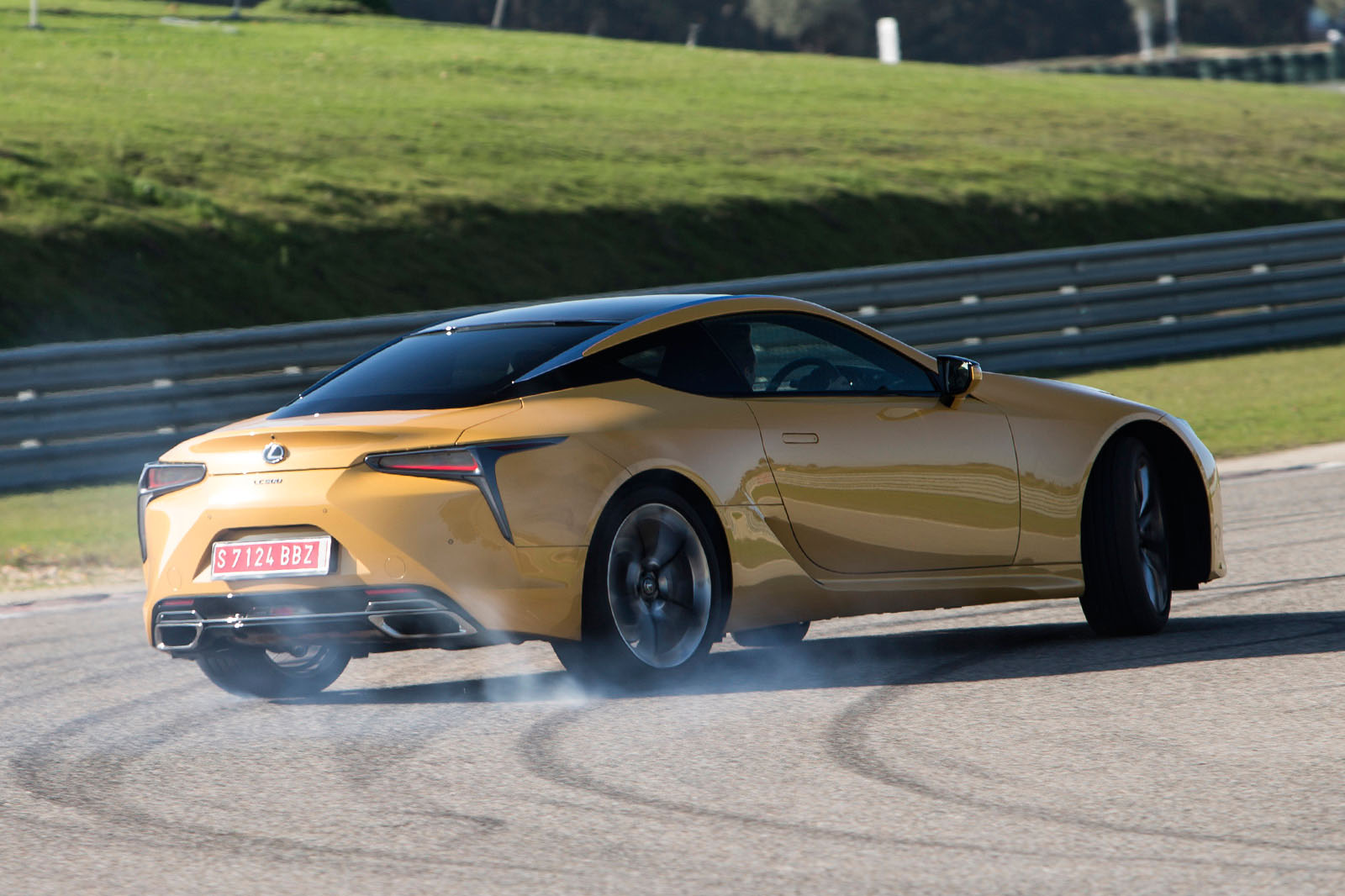 Not unreasonably, that might be a bit confusing; Lexus was, after all, the firm that launched with the Lexus LS 25 years ago, with a pledge to out S-Class the Mercedes-Benz S-Class. It has done a pretty good - if rarely remarkable - job of battling the Big Three Germans over the years, largely on the merits of waftability and customer service. Laudable qualities they may be, and they are not goals about to be abandoned, for a new LS arrives sometime around 2018. But now the time is right to ring the bells and instigate a transformation. The LC arrives now, bosses say, as Lexus has come of age. Henceforth it will have a sportier side to it, too.
The LC is a sports car/GT with a broad remit, aimed dynamically somewhere around the Porsche 911 and Jaguar F-Type, setting its bullseye at top-end versions of the BMW 6 Series, Mercedes SL or, at a push, the Maserati Granturismo. The to-do list determined it should be brilliant fun but drivable every day, even over long distances and, because of those looks and the choice of two very different but equally eye-catching powertrains, and act as a showcase for this altogether different side of Lexus that we're set to hear more of.