What is it?
Jaguar has learned plenty in four years of selling the F-Type.
One key discovery is that there's a band of prospective owners who seek an F-Type with its focus very heavily on driving, packing the agility of a V6, a practical performance level close to a V8, a configurable chassis with an ideal brake-wheel-tyre combination and a uniquely styled body. They would like all of that at a price well below the cheapest V8.
Step forward the F-Type 400 Sport, a special launch edition in the facelifted F-Type range featuring Jaguar's most powerful V6 yet and claimed to offer "unrivalled driver appeal". Available as a coupé or convertible, and with two or four-wheel drive and an eight-speed automatic gearbox, the 400 Sport is being sold globally "for one model year only".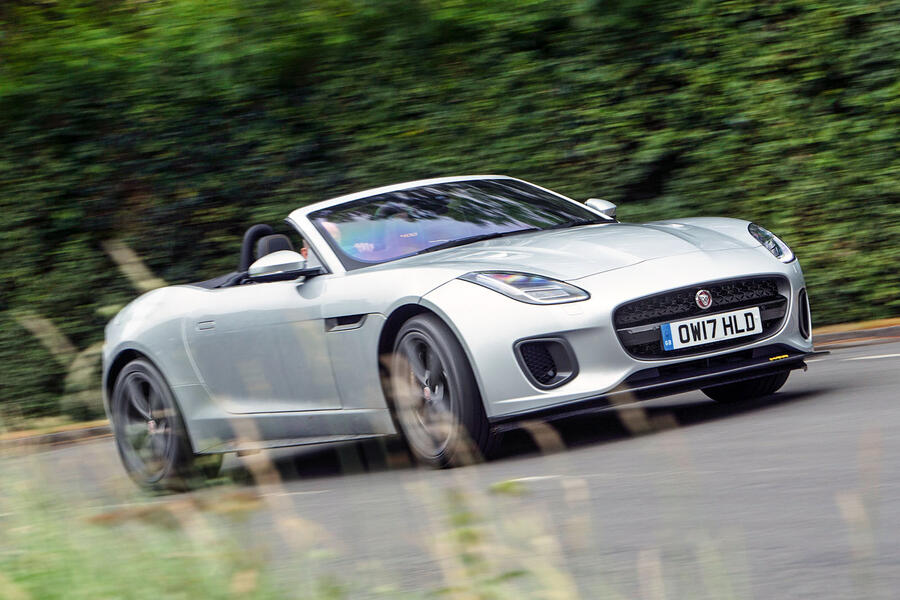 The entry-level price for a 2WD coupé model is £70,665, just £1500 more than a standard 375bhp F-Type. The 400 label is justified by a gentle uprating of the 3.0-litre supercharged V6's top-end power from 380hp (375bhp) to 400hp (395bhp). The 339lb ft peak torque figure is identical in both engines, as is the 0-60mph acceleration figure (4.8sec with 2WD).
Despite a lack of measurable action, experts insist there's a subtle helping of extra poke, response and a keener engine note when the engine is turning close to its 6500rpm rev limit.
Practically speaking, the difference between the 380 and 400 engines seems mostly a matter of nomenclature; the simple truth appears to be that 400 sounds better. The 400's fuel economy (32.9mpg combined) and CO2 output (203g/ km) figures are also identical to those of the 380.
Jaguar isn't revealing its plans for the longer term, but it seems fair to forecast that after the 400 Sport's debut has given mid-range F-Type sales a hoped-for boost later this year, the 400 engine might become a regular production version.
Elsewhere, the 400 Sport's specification offers improved value to the performance driver compared with standard cars. The automatic and its transmission paddles are standard, the all-independent suspension (by double wishbones and coils, both ends) includes Super Performance all-disc brakes (380mm rotors in front, 375mm at the back) and there's a standard configurable dynamics set-up that allows the driver to select individual, favourite settings for the throttle, transmission, steering effort and damper rates. The car gets handsome five-spoke 20in alloys as standard, finished in satin grey, and there's a standard mechanical limited-slip differential.