What is it?
Jaguar has learned plenty in four years of selling the F-Type.
One key discovery is that there's a band of prospective owners who seek an F-Type with its focus very heavily on driving, packing the agility of a V6, a practical performance level close to a V8, a configurable chassis with an ideal brake-wheel-tyre combination and a uniquely styled body. They would like all of that at a price well below the cheapest V8.
Step forward the F-Type 400 Sport, a special launch edition in the facelifted F-Type range featuring Jaguar's most powerful V6 yet and claimed to offer "unrivalled driver appeal". Available as a coupé or convertible, and with two or four-wheel drive and an eight-speed automatic gearbox, the 400 Sport is being sold globally "for one model year only".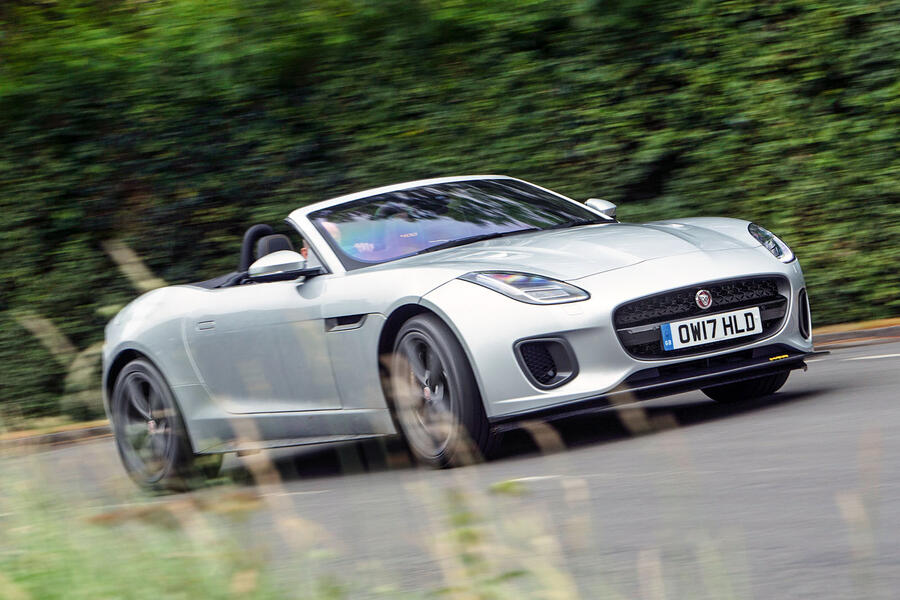 The entry-level price for a 2WD coupé model is £70,665, just £1500 more than a standard 375bhp F-Type. The 400 label is justified by a gentle uprating of the 3.0-litre supercharged V6's top-end power from 380hp (375bhp) to 400hp (395bhp). The 339lb ft peak torque figure is identical in both engines, as is the 0-60mph acceleration figure (4.8sec with 2WD).
Despite a lack of measurable action, experts insist there's a subtle helping of extra poke, response and a keener engine note when the engine is turning close to its 6500rpm rev limit.