Why we ran it: To get fully familiar with the dynamic successes and foibles of an alluring driver's car. And to see if the UK public can 'get' the idea of a truly desirable Kia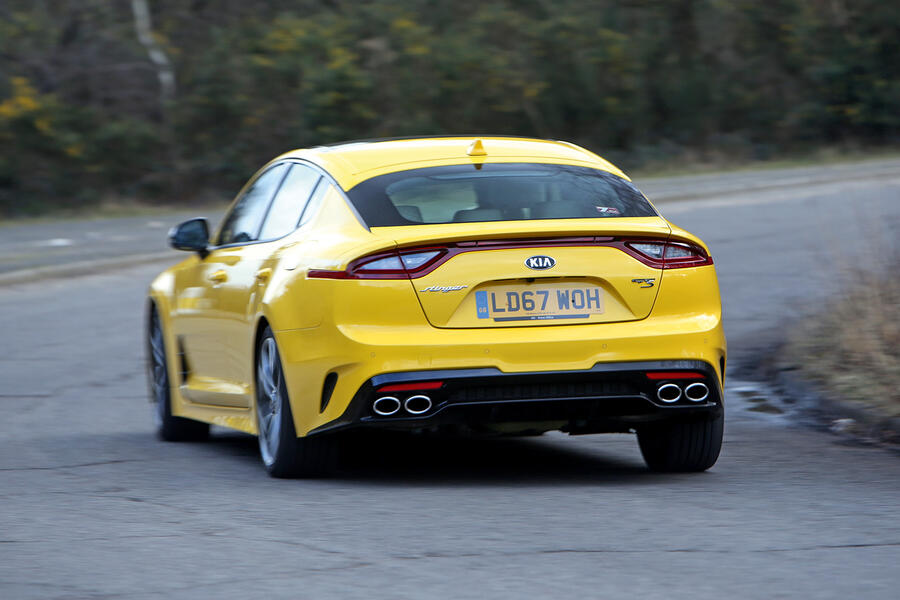 Life with a Kia Stinger GT S: Month 5
The 365bhp GT S offers a lot of go for £40,000, but were we sorry to see it go after five months and 7000 miles? - 1st August 2018
Spending four months and 7000 miles in a new car is always likely to change how you feel about it – but in the case of the Kia Stinger GT S, one of the most interesting introductions that the sports saloon market has seen in recent years, it felt like an important part of getting to know a really alluring and significant car.
So now that our long-term test is over, how should we view Kia's bold attempt to take on Europe's premium-brand elite car makers at their own game? Not that differently in some ways, probably, than we did when this exercise began.
That the Kia is a car of real ambition and clear dynamic sophistication is clear before you've driven it more than a couple of hundred yards. In first drives, the car impressed us widely; and in a group test against a BMW 440i M Sport and Jaguar's now defunct XE S, the Stinger GT S really held its own – its punchy powertrain, pliant ride and balanced handling all easily bearing comparison with those of its rivals.
Back before our real-world testing exercise began, therefore, we knew that Kia had got so many 'big picture' things absolutely right with this car. But living with it did reveal that some of the finer detail of the driving experience isn't quite as good as it needs to be to ram home the advantages of its 365bhp turbo V6 and its balanced rear-driven chassis.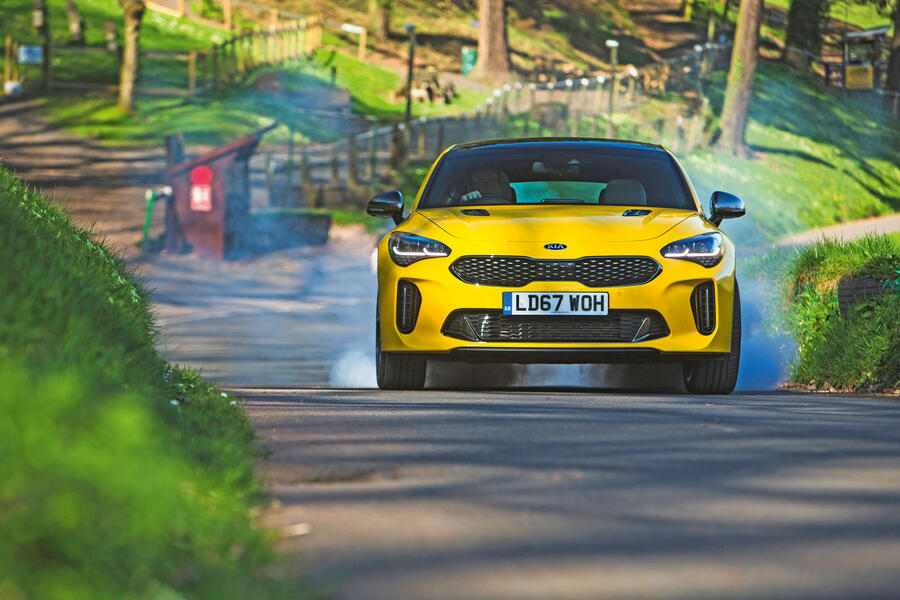 Selectable drive modes have become so common among today's best super saloons that I'm sure some people couldn't take one seriously without them. However, they're also a sure-fire way to annoy an interested driver if they complicate the driving experience but fail to deliver the finely tuned result you'd like. In the Stinger GT S's case, there are things to like about its various Comfort, Sport and Eco modes but no single one of them quite combines the ideal settings for the engine, gearbox, steering and adaptive damping.