Why we ran it: Is the world's best-selling SUV still as comfy, refined, spacious and dynamically competent in hybrid form?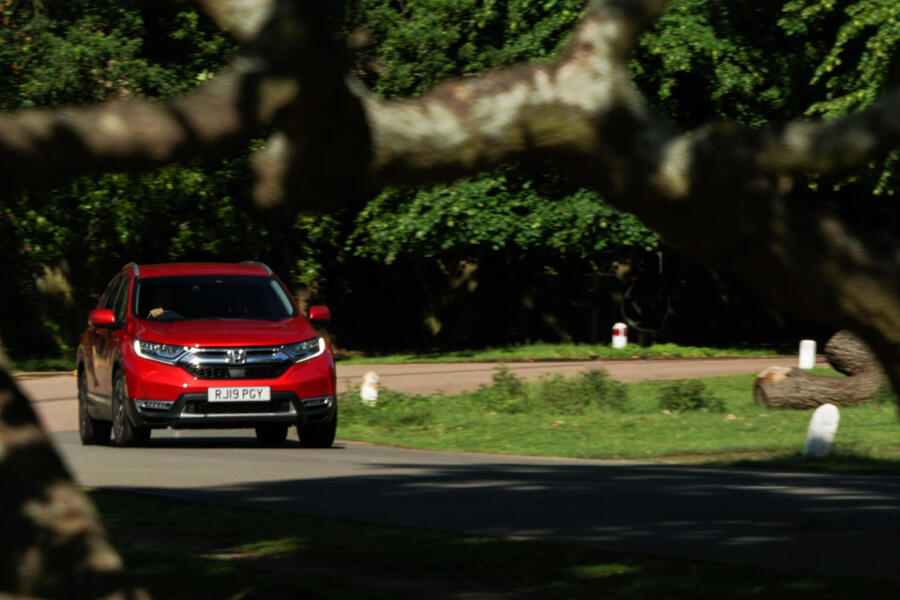 Life with a Honda CR-V Hybrid: Month 5
Our petrol-electric Honda departs after months of hard labour with a busy videographer. Did it rise to the challenge? - 2nd January 2019
Blessed. It was the cringeworthy hashtag of 2019, sprayed without irony all over Instagram or whichever social media platform you find yourself on. In this job, we are blessed. Blessed, because we get to drive all manner of cars, and it's something we don't take for granted. There's a strange phenomenon that comes with this territory, though.
Occasionally, at a fuel station, we might be filling up the tank of a fresh set of wheels and attract the attention of a fellow petrolhead. Inevitably, she or he wants to know what size engine it's got, what's the mpg and how I, lowly videographer, could possibly afford one. Meekly explaining that I don't own it, I'm always happy to oblige as far as my knowledge will stretch (not that far – see 'lowly videographer', above) and let the intrigued party poke around inside. It has happened to me in Porsches, Lamborghinis, all manner of exotica.