Why we're running it: Is the world's best-selling SUV still as comfy, refined, spacious and dynamically competent in hybrid form?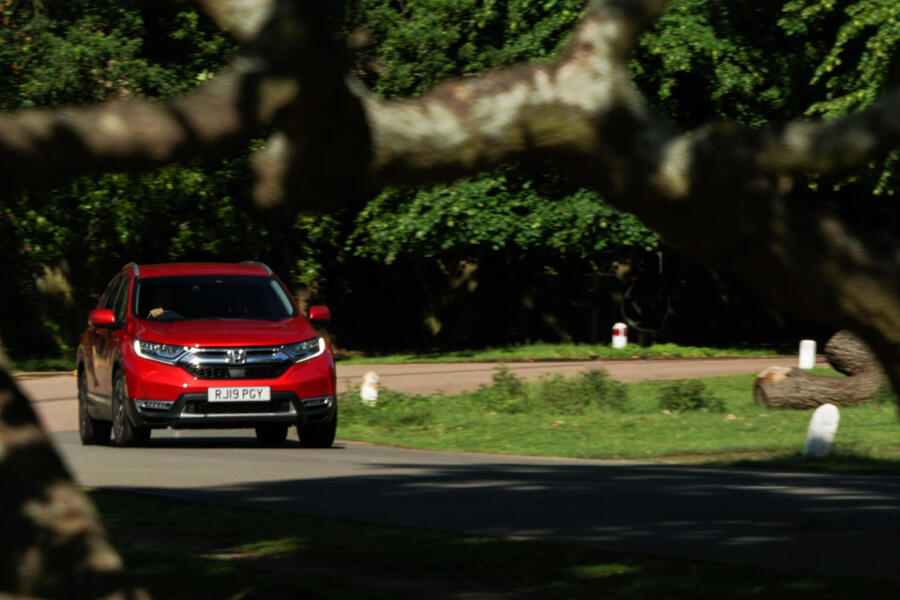 Life with a Honda CR-V Hybrid: Month 2
Getting to grips with our hybrid SUV's biggest potential drawback - 14th August 2019
I knew I wouldn't get away with it. You caught me. In the opening report on our long-term Honda CR-V Hybrid, I omitted the car's towing limit. It was with good reason.
Paying the issue the necessary lipservice was always in my plans, but I hadn't expected the flurry of letters and emails that would arrive from our scrupulous readers. A big 'thank you' to those who took the time to write in – your own real-world experiences are a joy to read and reflecting those is the raison d'être for our long-term tests.
The quoted maximum braked towing weight of the Honda CR-V Hybrid is 750kg. It's important to note, at this point, that this recommended limit increases elsewhere in the range, with the manual-'boxed petrol derivative able to lug the largest trailers at 2000kg.