Why we're running it: To find out if plug-in hybrid power and eight seats give Ford's iconic van greater lifestyle appeal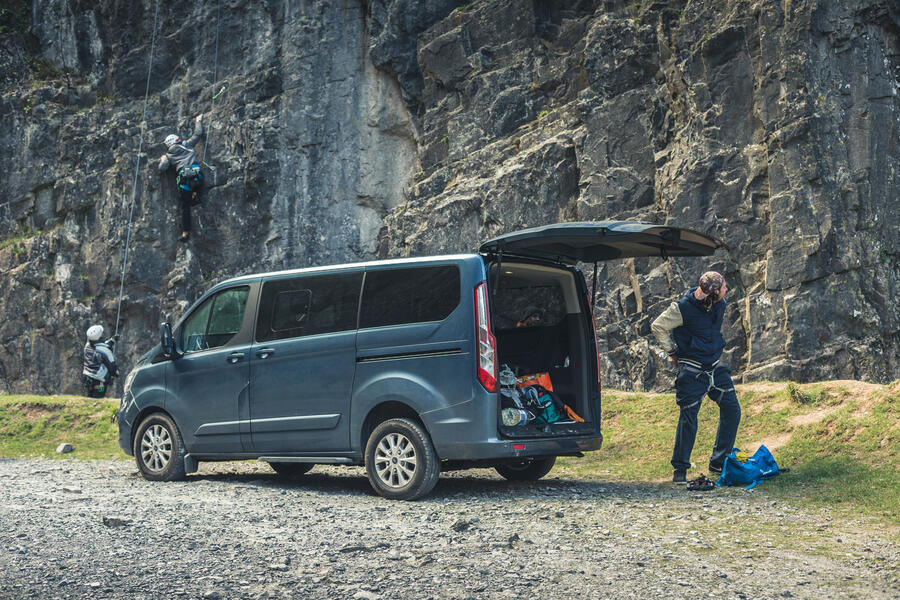 Life with a Ford Tourneo: Month 4
Our range-extender MPV isn't always silent, even when on battery power - 25 August 2021
Given that its wheels are turned entirely by an electric motor, the Tourneo can't half make a racket at times. If the petrol engine has been working particularly hard to keep the battery topped up while on the move (after a long stretch of motorway driving, say), the radiator fan kicks into high gear to cool things down. It sounded like a leafblower while I parked up on my quiet residential street the other evening.
The wind and road noise don't really bother me (both are present, although not to excessive levels, considering the van's profile), but on the bumpy and poorly surfaced roads near my house, the creaks and groans coming from the plastic interior trim are becoming quite noticeable. I'm not entirely sure where it's coming from, so I can't tell if a single trim piece is to blame or if it's a wider issue. Some investigation is required.
I'm happy to see more and more destinations adding EV charging points, which can typically fill up the Tourneo's battery in around three hours (it has no rapid-charging ability, don't forget). My current favourite is The Wave, an inland surfing spot I can get to from home purely on electric power. Plugging in there is free, and by the time I'm too tired to catch any more waves, the Tourneo is fully charged. There's no issue storing a full-length surfboard in the rear of its cabin, either.
As for the range I can get from a full charge, that's variable. Officially, the Tourneo's electric-only range is 33 miles, but after my last public car park top-up, the dashboard predicted just 27 miles. Leaving it plugged in overnight at home on a three-pin plug, the estimate read 24 miles. Blame the weather and/or my driving style, but you've got to put the effort in to minimise your reliance on the engine.
That's admittedly harder to do when you've got a full contingent of passengers, as I had a few weeks ago. A family visit to Cheddar Gorge had six humans and three dogs along for the ride, and the varied terrain meant the engine was eventually back to its leaf-blowing ways.