What is it?
Ford's fab small hot hatchback has been given no more power in this limited-run Fiesta ST Performance Edition, but there are suspension tweaks and, oh my, is it ever orange.
There'll only be 600 of these UK-specific versions of the ST, which are all based on the ST-3 specification, though they have the otherwise-optional Performance Pack thrown in as standard too. That means you get the limited-slip differential, which is the important bit from that pack.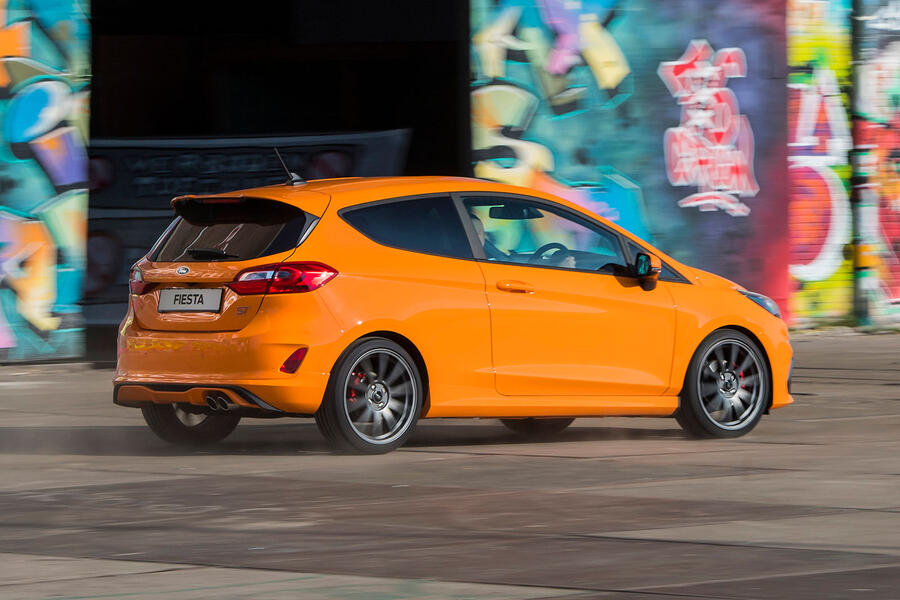 The Performance Edition, then, takes the ST-3 with Performance Pack (keep up) and adds flow-formed 18in alloy wheels which are said to be 7kg lighter, throws on standard orange paint and, most significantly, replaces the standard springs and dampers with a new set of adjustable coilovers that drop the front and rear ride height by 10mm and 15mm respectively. The powertrain is left alone; a 1.5-litre three-cylinder petrol making 197bhp and driving the front wheels through a six-speed manual gearbox, with no auto option.
At £26,495, the Performance Edition adds £3120 to a regular ST-3 with Performance Pack.