Why we're running it: To see if Ford's hottest supermini can successfully pick up the baton from its class-topping predecessor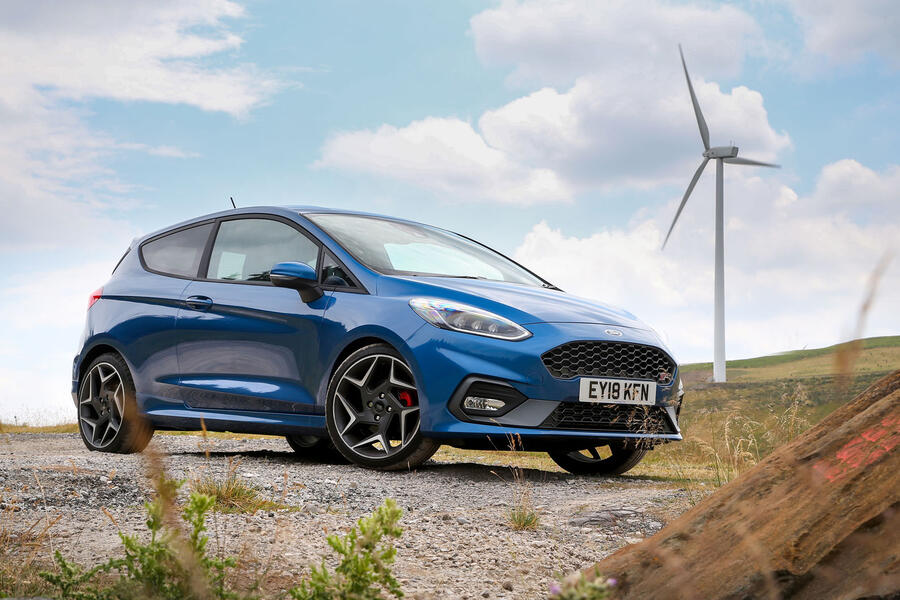 Life with a Ford Fiesta ST: Month 2
A return trip to Leeds and a back-to-back drive with a past class master - 16th January 2018
On the first day back at work after a week off for Christmas the Fiesta provided me with the greatest possible present for the morning commute: the Waze navigation app now works with the infotainment system.
No longer do I need to balance my phone precariously in the car's centre console to view the app: a simple glance at the 8.0in touchscreen is now all that's needed. For those of us that use our mobile for navigation, the development is a significant one, and it was a welcome boost to the ST's already generous level of convenience.
A few weeks earlier our three-door had already scaled new heights in proving its maturity over the old ST when, on a trip to Leeds, it officially achieved the best mile-per-gallon figure of any long-termer I've run while contributing to Autocar. A 38mpg average might not sound like much cause for celebration, but on a weekend that involved a sprint up the M1, dozens of miles around Leeds' inner roads and a quick jaunt on a country route, it's highly impressive. It's evidence of the effectiveness of the 1.5-litre triple's ability to run on just two cylinders and its low-down grunt that negates the need for the engine to be worked hard.