Why we ran it: To see if Ford's hottest supermini can successfully pick up the baton from its class-topping predecessor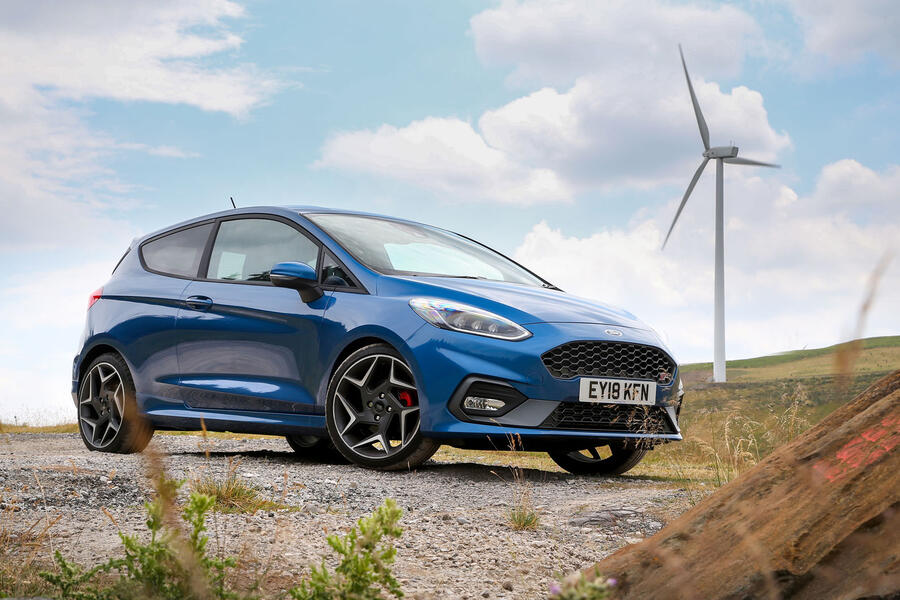 Life with a Ford Fiesta ST: Month 5
Saying goodbye to the Fiesta ST - 24th April 2018
You will have seen more powerful cars appear on our long-term fleet in recent months. More luxurious. More expensive. But nothing on our fleet has attracted the level of interest this plucky little Ford has achieved.
It was continually being booked for weekend road trips. No sooner had one eager staffer returned the keys, another would appear pleading for a go. And after five months of Fiesta ST ownership, I can't blame them.
The ST so comfortably fills its brief as a fast, fun supermini, with genuinely usable performance and an engaging drive, that it feels greater than the sum of its parts. It might be 'just' a Fiesta underneath that bodykit and Performance Blue paint, but the changes made by Ford have transformed the basic recipe into something special.
Take the engine. On paper, the 1.5-litre three-cylinder unit sounds far less exciting than the four-pot turbos found in its rivals, but Ford has managed to extract an impressive 197bhp and tuned its engine note into something decidedly more rip-snorting than you'd think possible given its cubic capacity. Okay, I would have liked a few more pops and bangs, which only really present themselves in Sport mode and aren't anywhere near the barking ferocity of the Hyundai i30 N's outbursts, but then again, I'm easily amused.
What was most grin-inducing was the way it delivers mid-range shove, pulling faster in-gear than any of its rivals and at a rate that could surprise much pricier cars on motorway journeys. It's also an indication of how far Ford has come in a relatively short space of time: when our road test team figured the ST, it dispatched 0-100mph faster than the original, head-turning 2002 Focus RS, while managing fuel economy of almost 50mpg when you're being more careful. The ST made the biggest impression in the corners, with direct and sensibly weighted steering allowing for immediate shifts in direction, and plenty of grip through the Michelin Pilot Super Sport tyres.