Why we're running it: Audi's everyman sports car is bowing out after 25 years and its five-pot is on borrowed time. Let's celebrate both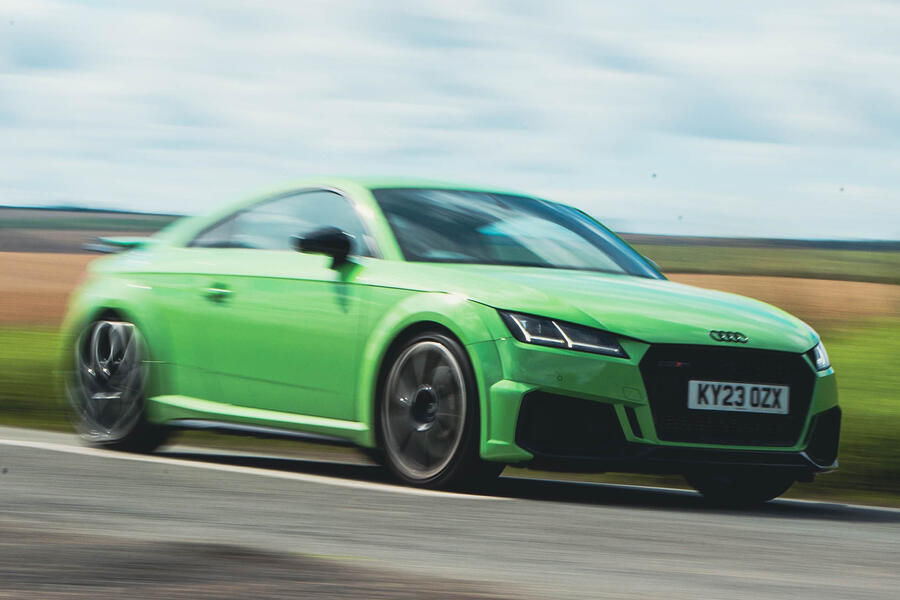 Life with an Audi TT RS: Month 1
Welcoming the TT RS to the fleet - 18 August 2023
It's the noise that will get you first. Rasping and raucous from cold, it evolves into a reassuringly mean-sounding thrum as the temperature builds, echoing obnoxiously but hilariously off the car park walls as you nudge towards the exit.
Whereupon, should you have sufficiently warmed the engine through and the road ahead is clear, you might see fit to liberate the entirety of this five-pot's vocal range, which becomes ever more boisterous and unruly with each ascent towards the redline.
It grunts and growls with increasing alacrity as the revs build, the turbo whistling to announce its presence as pressure builds, towards a crescendo that puts you in mind of some of the greatest rally cars to ever pound this earth – and then you get to shift up and do it all again.
I like it, basically. Really like it. Even were it not for the commemorative, eulogistic nature of our time together, the snorting, thumping TT RS would have already got well under my skin for the sheer viscerality of its accelerative behaviour.
Such as it is, I'm basically looking for any excuse to fire it up, put the exhaust in Sport mode and enjoy the soundtrack wherever I can. I can't vouch for the neighbours' mutual appreciation.