The recipe for a performance coupé is simple: take one good-looking coupé, give it a more muscular look if it needs one, make the dynamics sharper, drop a powerful engine in the nose and aim the performance figures for the stratosphere.
The hot versions of these slick-looking coupés each exhibit their own exhilarating traits, making them unique to own, drive and live with. The appearance in this list of some of the usual suspects may not come as a surprise, but the big question remains: who can reign supreme in our rundown out of Audi Sport, BMW M, Mercedes-AMG and one or two others?
The all-new BMW M4 is considerably more powerful and heavier than the old F82 model, and also, you might think, quite a bit gawkier, at least from the front.
The M4 remains a compelling proposition, however. It offers striking and tangible handling poise, fine precision and superb controllability, along with trademark M division positivity of feel flowing through its axles, driveline and engine and back through to its controls.
So it's indulgent to drive but also more usable than ever, and the way the configurability of its driving experience can be negotiated via the steering wheel-mounted driving-mode shortcuts is truly rare in a modern performance-car driving experience: complexity brought emphatically to heel. There's also the option of rear-wheel drive of xDrive four-wheel drive, the latter melding all-weather security with genuine playfulness when you're in the mood.
Perhaps it lacks a certain rawness, and it's a shame that we cant get the manual gearbox option in the UK, but the M4's blend of versatility and engagement makes it a stand-out option.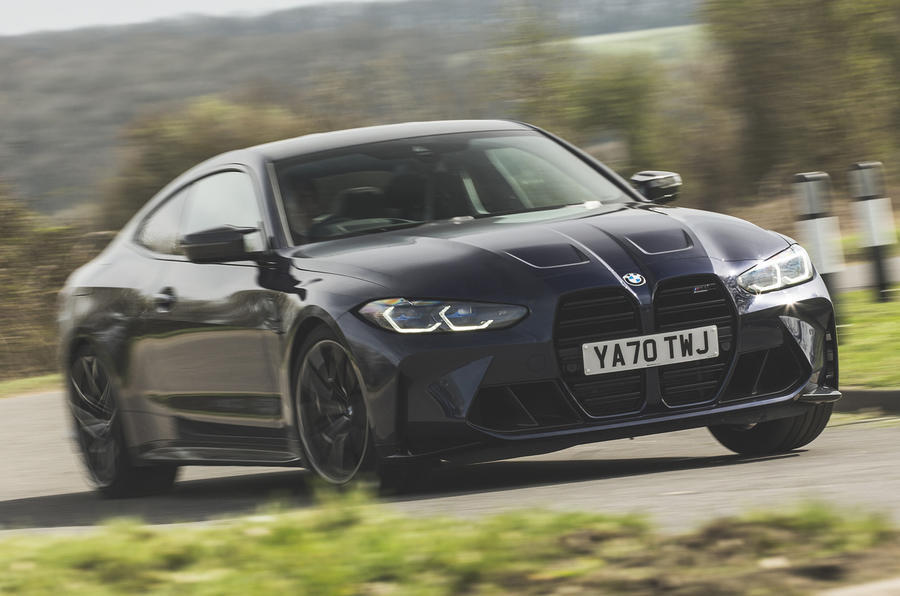 BMW's smallest high-performance coupé is also one of its finer efforts, the M240i combining a pugnacious street-fighter attitude with an easy-going everyday personality that makes it fun when you want to be and hassle-free when you don't.
Although it isn't a full-blooded M car, the M240i certainly looks the part, with its wide-tracked stance, while its turbocharged engine delivers hard-hitting pace, with 0-62mph done and dusted in just 4.3sec - about the same time as the original M2. Built on cut-down version of the larger 3 Series platform, the 2 Series gets a 368bhp version of BMW's muscular and creamy smooth B58 3.0-litre straight six, which is mated to a rear-biased xDrive four-wheel drive system that hits just the right balance of adjustability when you want to play the fool and cast-iron security when the conditions turn nasty and you just want to get your destination.