Like many rival car makers, Volkswagen has taken the tiny turbocharged petrol engine route to produce a more fuel-efficient, lower-emission alternative to diesel power. The result is the 1.0 TSI unit under the bonnet of my Volkswagen Golf.
On paper, the 999cc engine's 113bhp output looks puny, but its secret weapon is a turbocharger that helps it produce a peak of 148lb ft from just 2000rpm. You do need to be pretty heavy with your right foot and hold onto each gear longer than you might usually do, but it is possible to nip past 60mph in under 10 seconds.
I was pleasantly surprised at 
the engine's ability to haul the Volkswagen along fast A-roads and motorways at a decent pace. Equally, revving the little engine hard around town produced an appealing thrummy sound, so I found myself smiling as I punted the Golf around during my daily commute.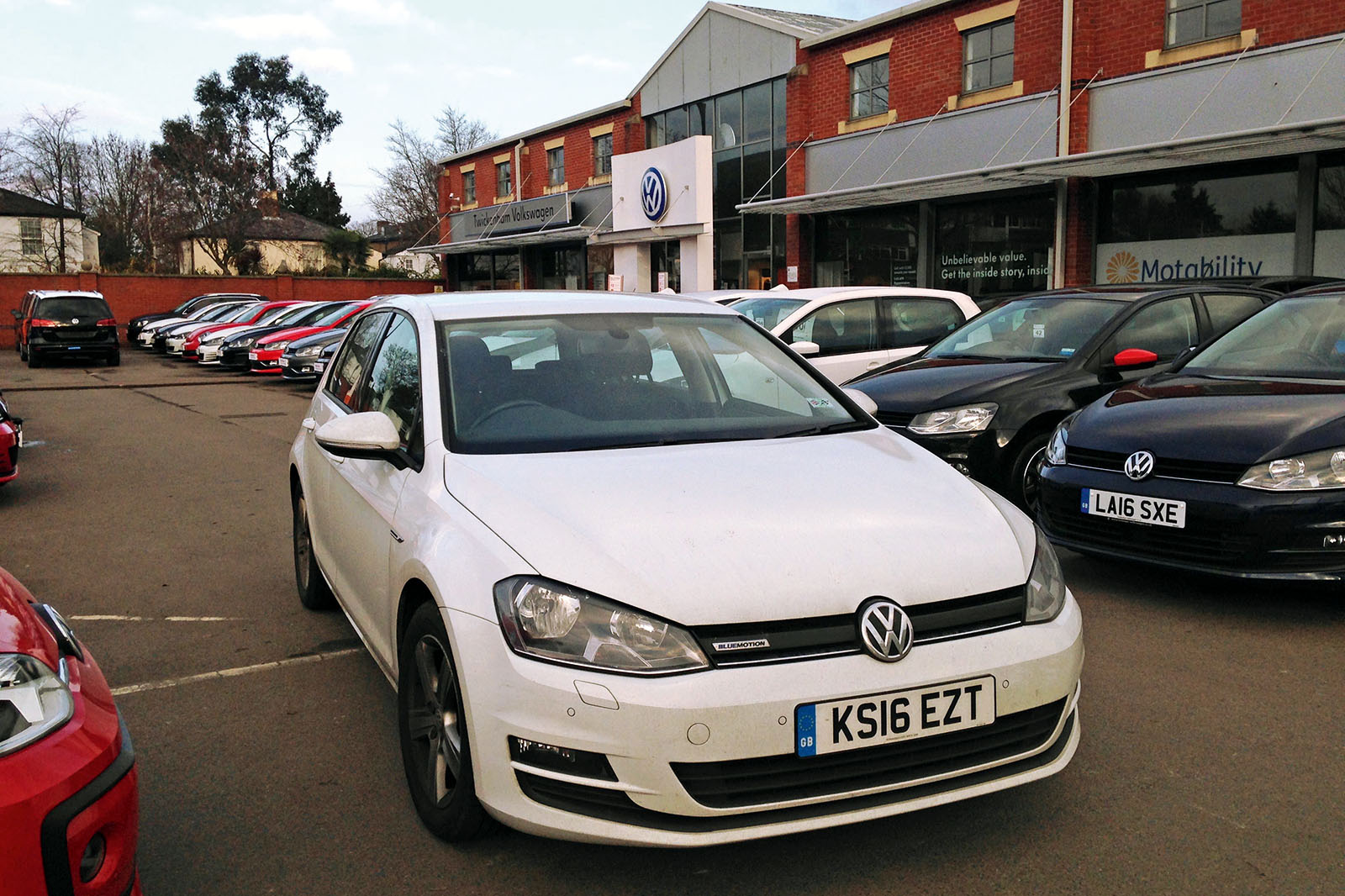 You might expect this sort of driving to take its toll on fuel economy, but the 1.0 TSI rarely dipped below 50mpg with a fairly even mix of gentle motorway cruising and busy town driving. In comparison to my previous 1.6 Bluemotion diesel Golf, that's only around 2mpg less efficient.
The only concern I have with the engine is that it managed to drink nearly five litres of oil during my time with it. This seems excessive for any new car and added nearly £50 to the running costs.
Ride and seat comfort both surpassed my expectations, though. There are few cars I can think of that would leave me feeling sore-eyed but otherwise surprisingly fresh after a one-day round trip between London and Liverpool or Nottingham; I did both of these journeys in the Golf and felt no twinges or aches afterwards.