Just because a marque is six feet under does not mean the models it once made are no longer usable, relevant or even desirable.
Quite the opposite, in fact. Dead marques have never been cooler, better value or more worthy of your reappraisal. So let's dig up old favourites, some of which have been reborn, in which case we'll consider the dead and gone models from the old company, and see how we could get along together now.
The list of dead British brands is almost endless. From 'A' for Allard to 'W' for Wolseley, you can invest in dozens of expired classics that might make it to a damp field on a summer weekend for a car club meet. But what we are after here are models you can use on a daily basis.
So let's start with one brand that, you might think, is almost certain to leave you stranded by the roadside at some point: TVR. In fact, the TVR marque is being resurrected, with its first new model under the ownership of Brit Les Edgar due in 2017, so we're looking forward to that. Right now, though, the old-school ones are around in fair numbers as TVRs you can actually buy, and we believe that a well-maintained one really can be a daily driver.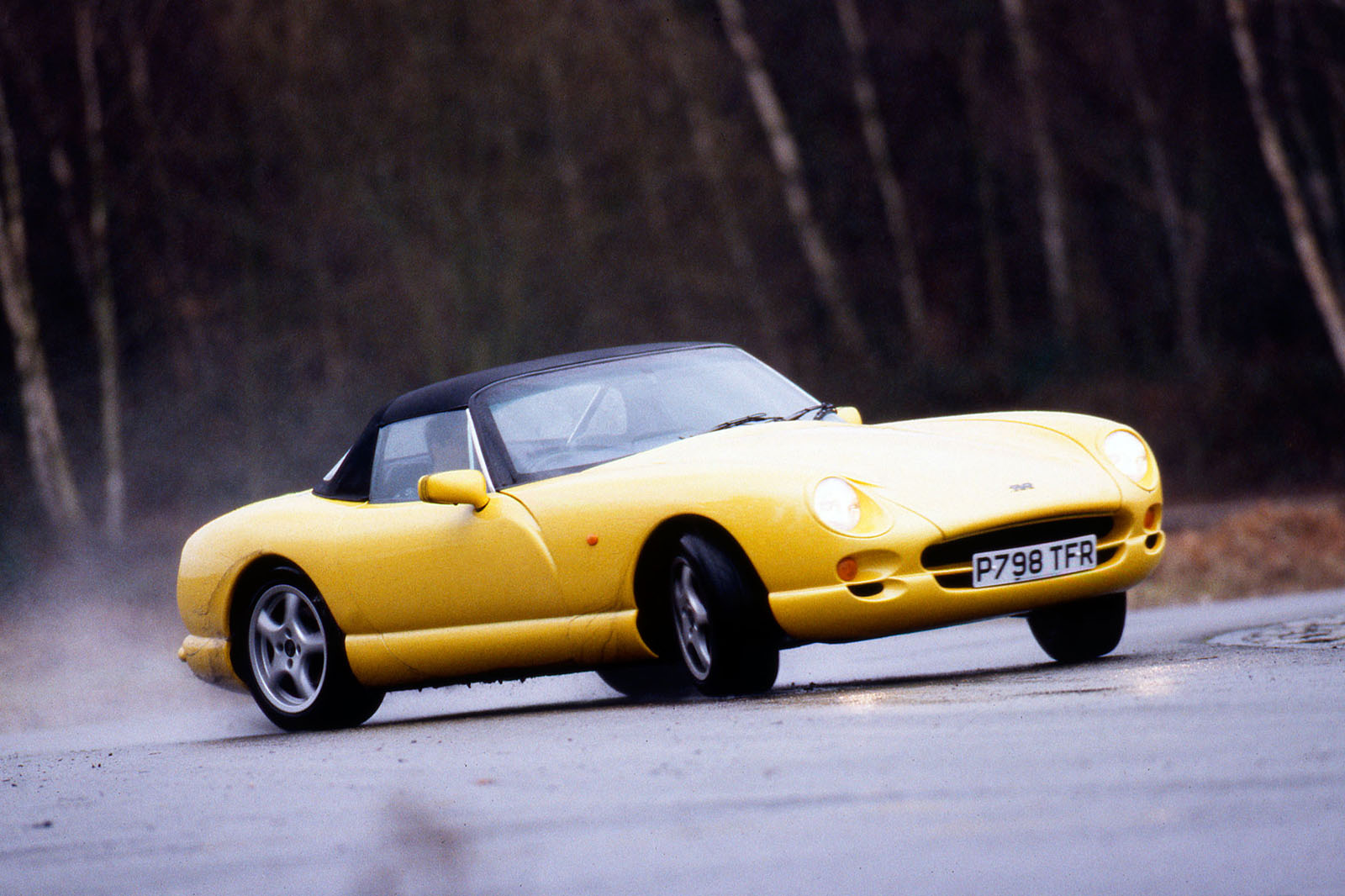 Avoid the needlessly complex Tuscans and target the Rover V8-engined beauties that stand a chance of surviving in the real world. That means the entry-level Chimaera is the no-brainer buy. Realistic money is £12,000-plus, rising to £15,995 from a dealer. Top money is £24,995 and starting to rise.
The thing is, you don't come across a Chimaera every day. But you will see a Rover, or its MG cousin (before the days of Chinese ownership and the current MG Motor firm, born out of the ashes of the old one in 2006). There are dozens of them – towing caravans, parked in supermarket car parks, and sometimes with a drainpipe exhaust. I wouldn't call it misplaced loyalty – just a realisation that 25s, 45s and 75s always were solid, reliable motors that were overpriced when new and are now great value. We'd rate the 75 as the first and possibly last hipster saloon and estate.