TVR's new sports car, to be revealed at this year's Goodwood Revival, will mate its Cosworth-fettled 5.0-litre V8 engine to a manual gearbox - as shown by a new picture of its lever (below).
Click here for the latest on the new TVR sports car
Weighing in at 1200kg, the model will have a power-to-weight ratio of 400bhp per tonne - the highest of any vehicle in its class, according to the company.
That figure beats rivals including the Porsche 911 Turbo S and the limited-production Aston Martin Vantage GT8, which offer 364bhp and 293bhp per tonne respectively. The Jaguar F-Type SVR coupé and Maserati GranTurismo MC Stradale provide a respective 339bhp and 257bhp per tonne.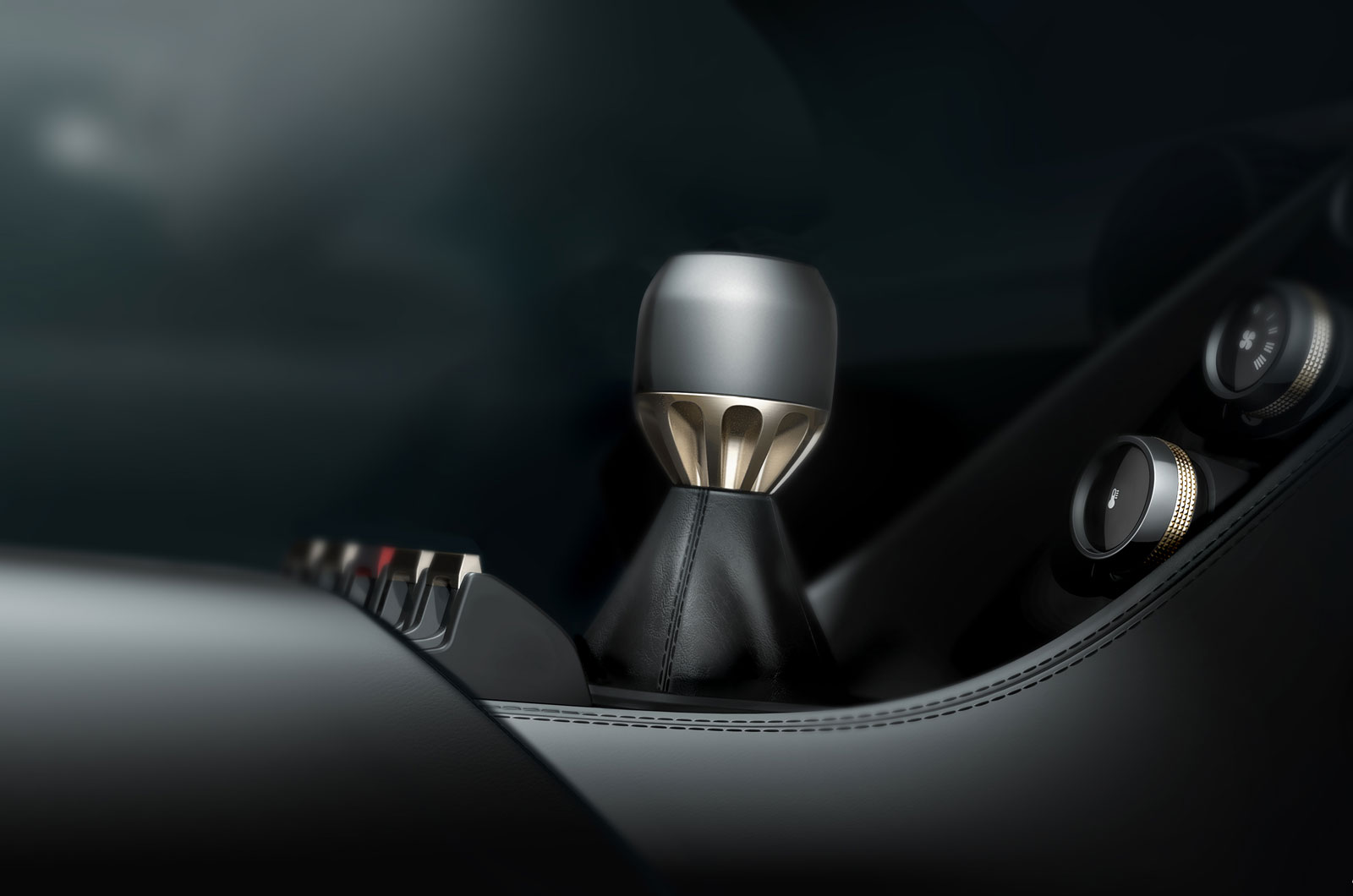 Headline figures for the model, which will cost less than £90,000 for the full-house TVR Launch Edition, include a 200mph top speed and a sub-4.0sec 0-60mph time.
TVR claims the car will also be the most compact in its class, measuring 4300mm long (199mm less than a Porsche 911) and 1271mm tall (43mm less than a Jaguar F-Type). Despite these dimensions, the interior "offers levels of comfort and practicality that clearly reflect the manufacturer's intention that this will be a suitable car for everyday use", the firm said.
"We have been ambitious and rigorous in establishing performance benchmarks for our new car," commented John Chasey at TVR Manufacturing. "Our intentions for power-to-weight, size, practicality and quality standards were set high from the very start. We know that the new TVR must be able to compete at the very highest levels and I'm delighted to say that the car has met or exceeded all of our own, very exacting requirements hands down."
Last month, TVR's chairman, Les Edgar, confirmed to Autocar that development of the super coupé is on course despite issues surrounding the location of its new factory at the Circuit of Wales.
Following the Welsh government's decision to not guarantee funding for the circuit project, Edgar told Autocar that TVR's plans to open a factory near the site at the start of 2018 were unaffected. This will lead to the build of the first pilot car for the new model six months later, with production of the first customer cars starting after that.
The forthcoming public showing at Goodwood Revival follows a series of private reveals for customers who have already placed deposits on the 200mph, front-engined V8 two-seater. For its Goodwood launch, the car will be located in the Earls Court building alongside several classic TVR models to celebrate the marque's 70th anniversary.