LATEST REPORT - scroll down for earlier reports
For a car that's barely worth a couple of grand, it's quite the kick in the kidneys to have to fork out £270 for an auxiliary belt change. But that's exactly what I have just done.
Thanks to the tight squeeze of an engine bay that the 182's 2.0-litre F4R unit lives in, changing the aux belt requires lots of parts to be removed, including the front bumper and grille, to make access possible. That's why I took the car to Mark Fish Motorsport in Harlow, a respected Renault Sport specialist that has unrivalled knowledge of Dieppe's performance models, to have the work done.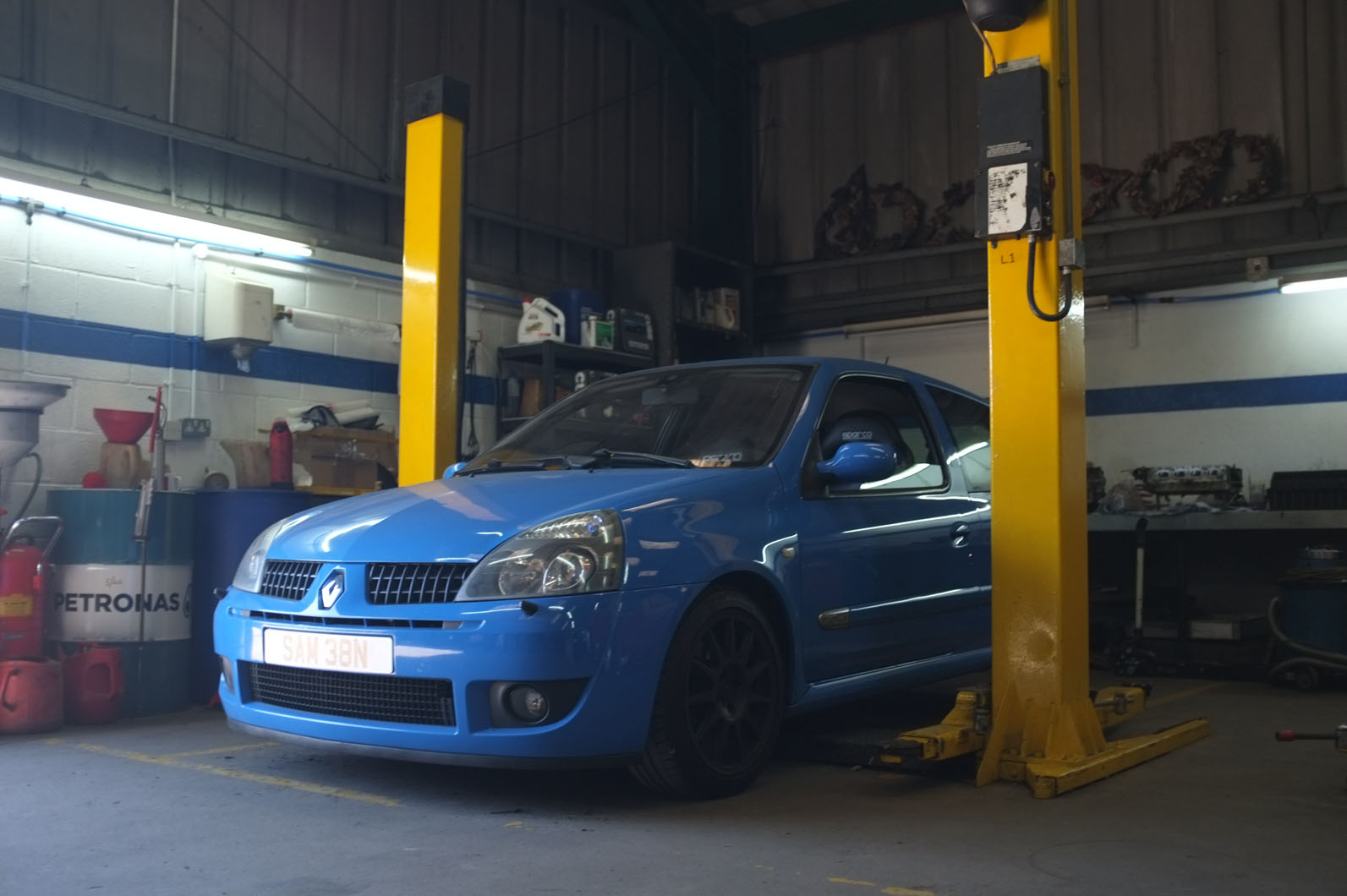 Turns out I was lucky because, as Mark found, the aux belt was on its last legs, despite being changed on time at the three-year interval. It seems a hole in the front section of the wheel arch liner has been allowing small stones and road muck onto the belt, causing it to occasionally slip and show premature signs of ageing.
"It could have gone soon," Mark said. "I would get a new arch liner pretty quickly."
Renault charges £48 for the front section alone. That's the other kidney kicked.