Last month, Autocar published a first drive of the new Mercedes-AMG CLS53 – and what a creation it is, good enough to garner four stars no less. But the price? Around £70,000.
Even the 'basic' 350d 4Matic AMG Line is £57,510, but worry ye not: we know of a Mercedes CLS320 CDI for sale for just £2750.
It sounds tempting, because the first-generation Mercedes CLS (2011-2018) is just so darned attractive and 100,000 miles is nothing for a car of this quality. At launch, its curvy, four-door coupé body was unlike anything else in Mercedes' range; so, too, its interior that manages to be both sporty and elegant. The 'S' in the name suggested a relationship with the S-Class, but in fact the CLS was based on a stretched E-Class platform.
It landed in UK showrooms in 2005. The big sellers were the CLS350, powered by a 268bhp 3.5-litre V6 petrol, and the 320 CDI, a 221bhp V6 diesel. Those with deeper pockets could avail themselves of the CLS500, powered by a 302bhp 5.0-litre V8, or the range- topping, supercharged 5.4-litre V8 CLS55AMG with 469bhp.
Just a year later, the 5.0 V8 was replaced by a much more powerful 5.5-litre engine, while the 55 was superseded by the CLS63 AMG, which used a naturally aspirated 6.2-litre V8 with 507bhp. At the time of writing, a 2006 CLS63 AMG with 67,000 miles and full Mercedes service history was up for £15,495.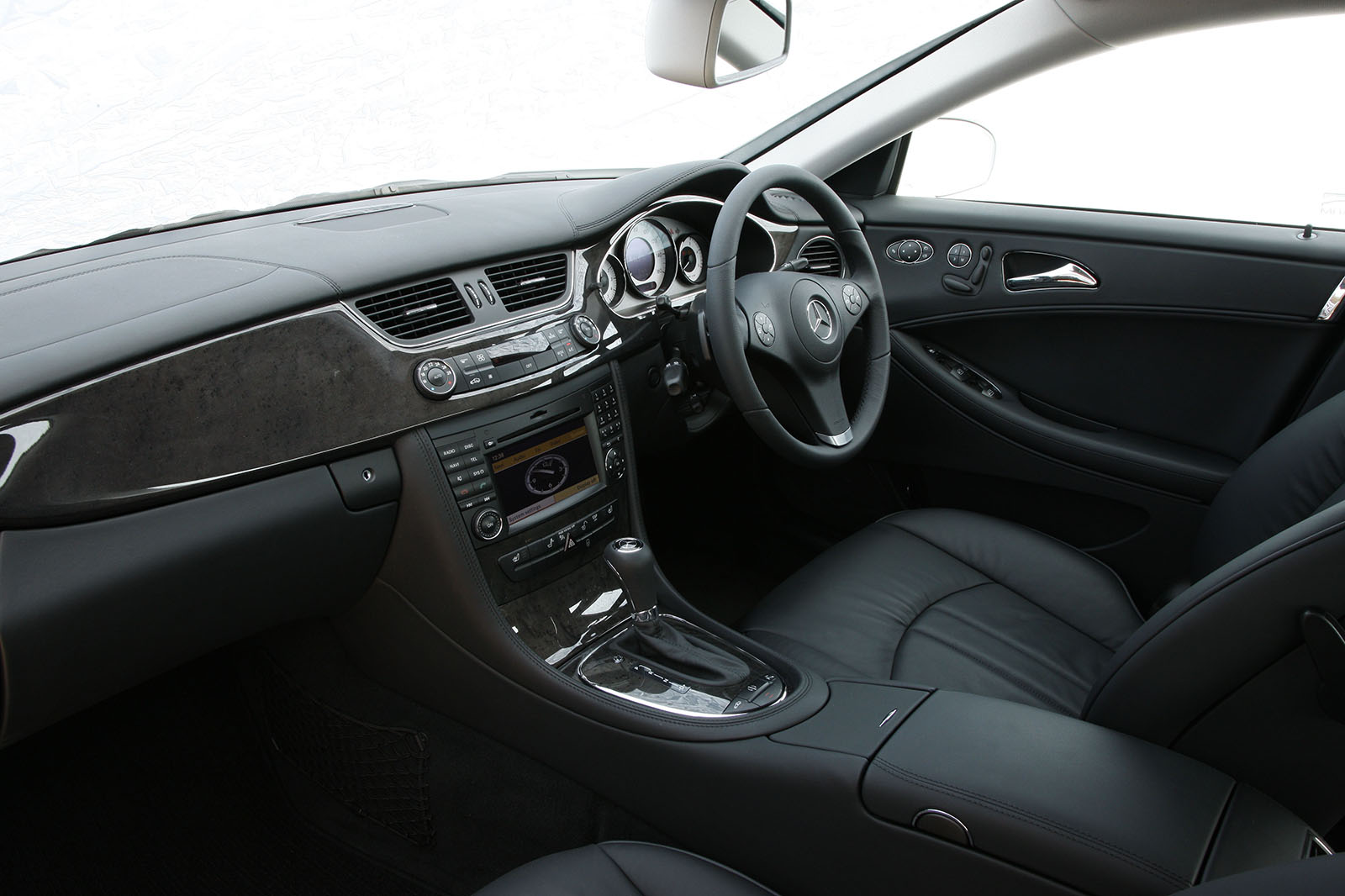 All had rear-wheel drive and a seven-speed automatic gearbox.
Air suspension was an option and standard equipment included part-leather trim, electrically powered front seats, climate control, adaptive cruise control and parking sensors.
The next big CLS milestone came with the 2008 facelift and its twin- louvre grille in place of the previous four-louvre version, LED tail-lights, a new three-spoke steering wheel and the latest infotainment system. At the same time, the 268bhp 350 petrol morphed into the cleaner and more economical 288bhp 350 CGI.