A new 68bhp Ford Fiesta 1.1 Style 3dr for £14,000 or an eight-year-old, naturally aspirated, 444bhp Audi RS5 4.2 V8 quattro S tronic coupé for the same price? Thought so. But the RS5 really does deserve a second look.
The one we're thinking of has done a not inconsiderable 152,000 miles but they've been mainly clocked on the motorway apparently and, miraculously, it's a one-owner car with full service history and new Pirelli P Zeros. Crucially, the engine has had a carbon-clean, too.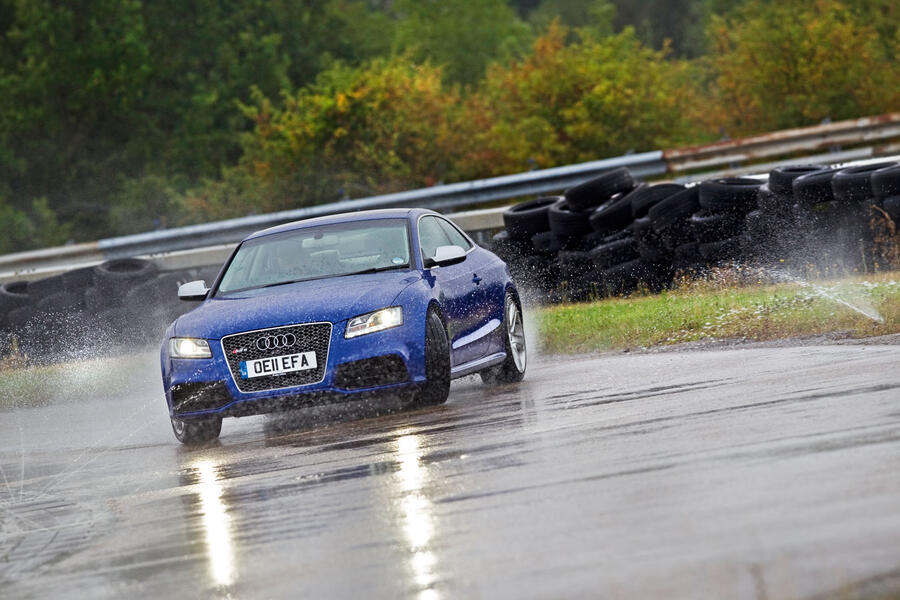 It's also loaded with kit to the extent that it cost around £65,000 new. But its owner has certainly had their money's worth and appears to be entirely satisfied with it.
It would be our 'one we found' but for its mileage which, while not a problem to a savvy buyer like you guided more by condition and provenance, would be a turn-off to those looking to cash in on the growing appeal of early RS5s rather than later, pricier facelift cars.
The RS5 V8 coupé was launched in 2010. A facelift followed two years later bringing a larger, single-frame grille, a restyled bumper (making the headlights look more aggressive) and new, 10-spoke, 19in alloys. Inside, the biggest change was Audi's latest multimedia interface system.