Even in 2005 when things like disproportionately large rear spoilers were all the rage, Autocar's tester thought the then new Celica GT a bit OTT. "Buy one if you want to be looked at," he wrote. However, he also said the model had sweet handling, a reasonable ride, a slick gearbox and, beyond 6000rpm, a great engine.
The GT was based on the more restrained-looking T Sport and powered by the same 1.8 VVTL-i engine but with 188bhp. The letters stand for 'variable valve timing and lift control with intelligence', a variation on the standard car's VVT-i system that increases the intake and exhaust lift between 6200rpm and the 8000rpm redline to boost power. It really works, although below 6250rpm the engine feels no livelier than the 143bhp VVT-i.
Click here to buy your next used car from Autocar
For that reason, if you find a good VVT-i for a fair price, you should think twice about paying top dollar for a higher-mileage VVTL-i. For example, a tidy 2004 1.8 VVT-i with 67,000 miles and full history costs around £1950 from a dealer. The same money will buy a T Sport VVTL-i of about the same age but with at least twice the mileage. You can add another £1000 for a 1.8 VVTL-i GT. These two are expensive, but in their favour is relative scarcity and that screamer of an engine. Say what you like about the GT's questionable aesthetics but it's a future classic in the making.
This seventh-generation Celica, or Celica T230 to use Toyota's codename, was launched in the UK in 2000 in VVT-i form. It's a compact 2+2 coupé with a low-slung driving position, light controls, crisp steering, a quick gearchange and sharp handling. It was regarded as one of the best-handling front-drive cars of its time, at least by some.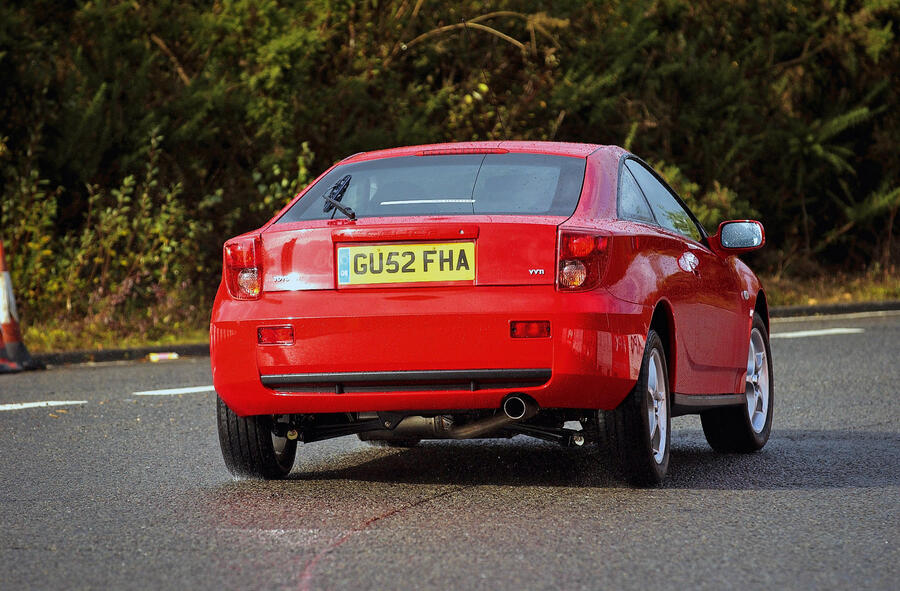 The VVT-i is well equipped, having air-con, ABS, alloys and electric front windows. The optional Premium Pack added the leather and climate control that the more powerful T Sport VVTL-i, which arrived towards the end of 2000, had as standard. The facelift came in 2003, bringing improved brakes and trim as well as aerodynamic tweaks, albeit some of them of the Max Power variety. The GT landed in 2005, just 12 months before the Celica was dropped.