The bottom drawer of the used car archives always yields a few treasures, such as the Saab 9-3 of 2002-11. Beyond the mainstream trims lie some interesting derivatives, such as the Turbo X saloon and estate.
Launched in 2008, it was powered by a turbocharged 276bhp 2.8-litre V6. To help get the power down, it had GM's new, Saab-developed, four-wheel-drive system that could split torque to each rear wheel via a new electronic rear diff. Uprated brakes, a 10mm-lower ride height courtesy of its sports suspension, a unique bodykit, special 19in alloy wheels and a thicker steering wheel completed the makeover.
Click here to buy your next used car from Autocar
Only 500, all finished in black, were earmarked for the UK. Today, they're a rare sight but poke around and you can find the odd one, such as a 2008/08-reg estate with 137,000 miles being sold privately for £5999. There's no mention of service history but it has new discs and pads – and new front springs (for which high-mileage 9-3s have a taste). We found another, too: a 2009/09-reg with 90,000 miles, again being sold privately, but for £6900.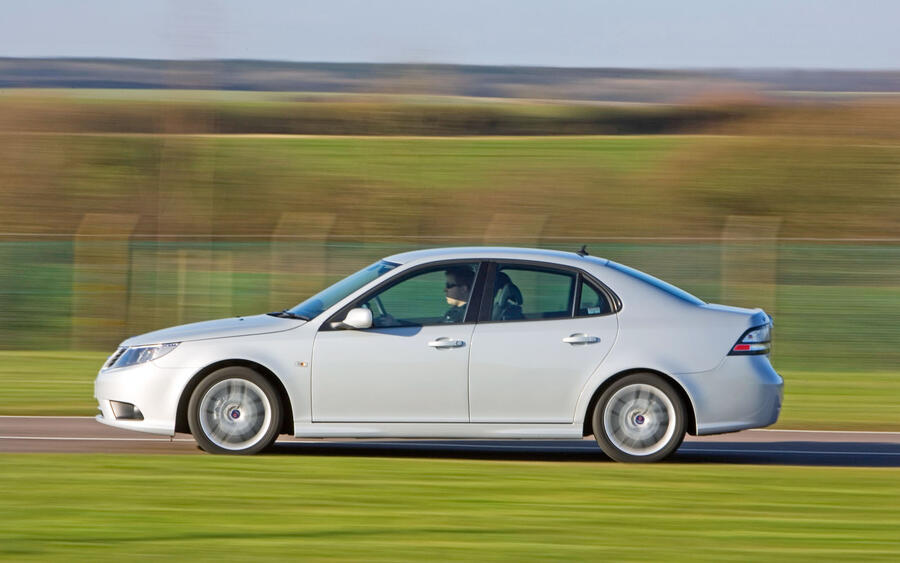 At the time the X was launched, 147bhp was about the norm for sporty diesels. Saab did one in the form of the 1.9 TiD. However, spurred on by BMW and Audi launching more powerful diesels, it produced the 9-3 TTiD with 177bhp and 295lb ft. Its secret was a second, but smaller, turbocharger. The engine was beefed up, too. In manual form (there was an automatic as well), it could crack 0-62mph in 8.0sec.
We found a 2011/11-reg saloon with 103,000 miles and one of the fullest service histories we've seen on any motor, for £3995. If you're tempted, have the diesel particulate filter checked before you part with any money, advice that applies to any high-mileage diesel.