It's that 'classic Bentley for the price of a new hatchback' story.
The one where you're invited to suspend your disbelief and imagine yourself the custodian of a 20-year-old, luxury sports saloon powered by a ruinously thirsty V8. A car that cost over £140,000 new and for which many straightforward maintenance jobs will run to four figures.
It is, of course, a Bentley Arnage and, yes, this first product of Volkswagen's purchase of Bentley in 1998 (although the model had already been developed by former company owner Vickers) can be yours from £15,000, the price of a new Ford Fiesta Zetec 1.0T Ecoboost 3dr, after a discount. It'll be powered by a BMW 4.4-litre turbo V8, by the way. Cars with Crewe's traditional 6.75-litre V8 that VW hastily substituted the following year (1999) start from around £17,000.
Click here to buy your next used car from Autocar
Borrowed from the old Turbo R, the 6.75 produced 395bhp but, more impressive, 616lb ft of torque. Bentley enthusiasts felt the Arnage at last had the engine it deserved, since the smaller BMW unit produced just 344bhp and a dismal 420lb ft. The German engine was bang up to date, though: easier to live with, more responsive and more economical. If you can see beyond the allure of an early 6.75, a 4.4 Arnage is a better buy.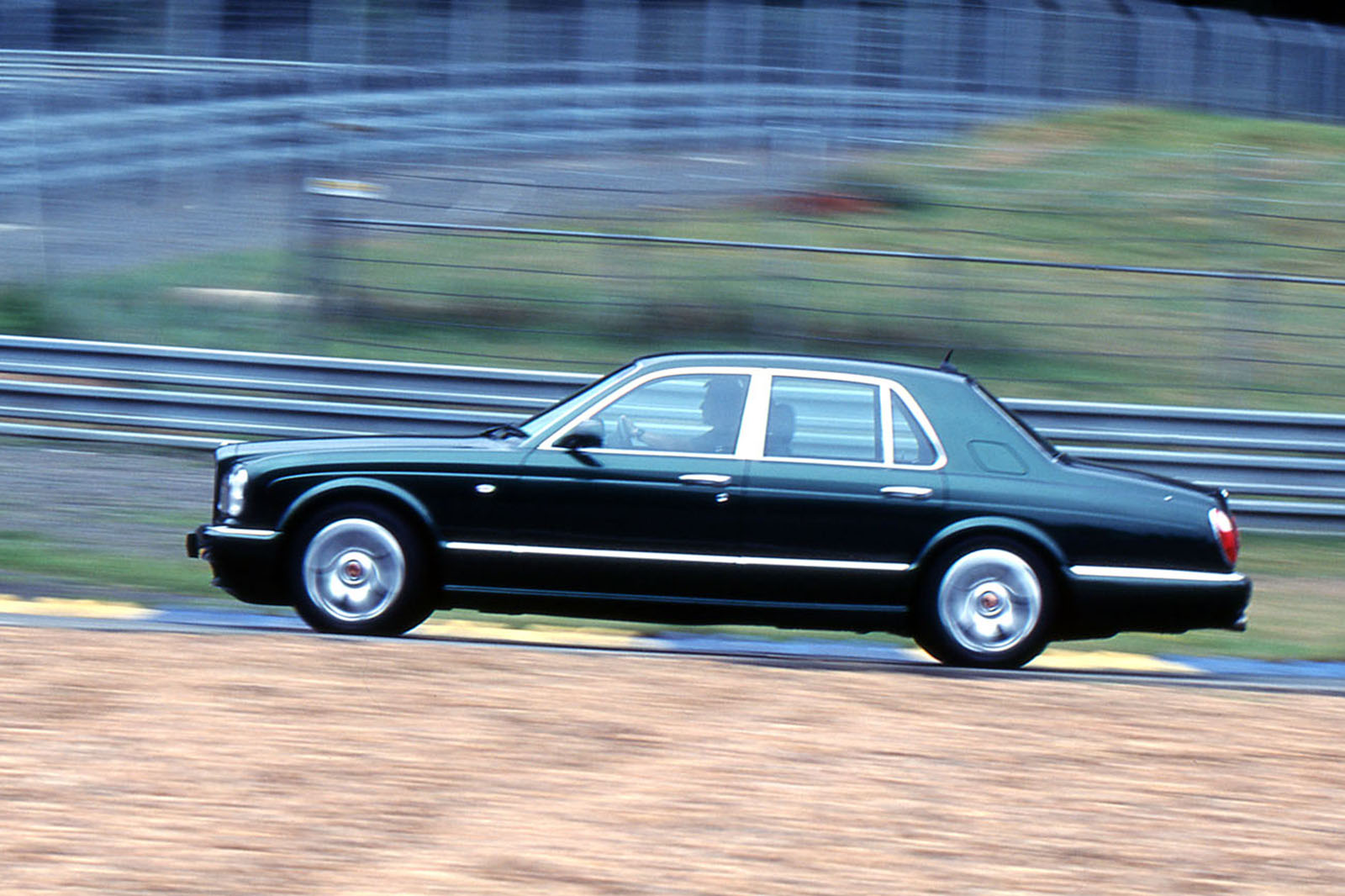 To distinguish the two cars, those with the BMW engine were rebranded Green Label and those with the revised 6.75 were called Red Label. In 2000, the 4.4 was dropped, which left the Red Label to power the Arnage into the noughties – a mission it accomplished in style.
The first big milestone was the launch, in 2001, of the RL. More than just a stretched Red Label, it was powered by a heavily revised version of the 6.75 engine, with Bosch Motronic fuel injection and two turbochargers. Power remained unchanged at 395bhp and 616lb ft but, thanks to its cleaner emissions, the Arnage's future was secured.