If you have a few followers on social media, you can be sure that any picture you post of any interesting car will earn some kind of reaction from at least a few people. Then, just occasionally, you get an avalanche. 
My most recent was when I posted a picture of this 1987 BMW M5 parked in a field on a wet day. It may look like just another three-box saloon, but there is so much love for it that even I, an E28 fan since day one, was surprised by the response. 
To me, and I guess, to them, its visual ordinariness lies at the heart of its appeal. Actually, Ian Sutton's superb car seen here (number 185 of 187 right-hand-drive cars built) is in the minority of first-generation M5s having the M-Technic bodykit from the far less powerful M535i. Without it, you'd need to be spotting alloy wheels, badges, a slightly deeper front spoiler and body-coloured wing mirrors to tell the difference.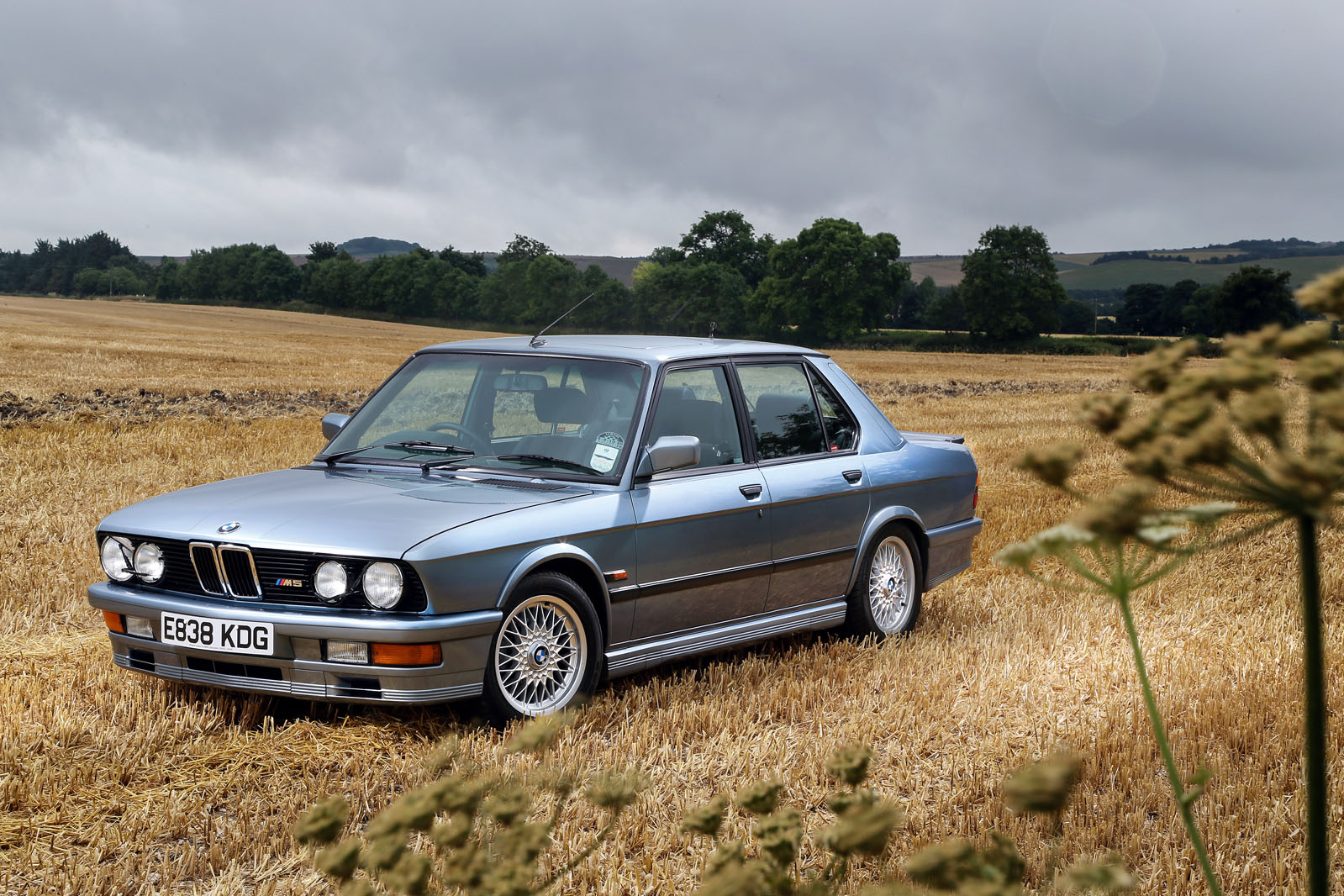 But different it was. Priced north of £30,000 at launch, it cost more than half as much again as the more sporty-looking M535i, but what
 you were buying was not so much a souped-up 5 Series, but an ultra-low- volume, highly specialised four-door supercar built not on the line with all the other 5 Series variants,
but by hand by BMW Motorsport.