So farewell, then, Fiat 124 Spider. That didn't last long. Autocar told me it doesn't exist any more. But actually it does.
As our magazine points out, it is off the price lists, presumably because its Multiair engine now struggles to reach the latest emissions regulations, so they are either re-engineering it, or just pretending that it was never on the price lists.
There is also the point that the 124 Spider is a Mazda MX-5 with an open shirt and a medallion and perhaps lots of buyers aren't keen on that. Indeed, the sad fact is that many new car buyers would rather have an SUV than a proper sports car. You are not like that – that's why you are reading this magazine – so what can you buy?
Well, 124s that are not brand new start at about £13,000. That will buy a 2016 1.4 Multiair Classica with around 10,000 miles. So why bother with a boring hatch instead, assuming you don't need that sort of practicality? Personally, I've always found convertibles surprisingly accommodating anyway. By all means upgrade to a 2016 Lusso Plus with lowish miles (around 5000) for £16,495. There seem to be quite a few with that spec so presumably there was a fleet release of them.
There must be 124 sales issues because it is possible to bag yourself an unregistered Lusso Plus for £21,995. When they were on the price lists, these were north of £26,000. So that's interesting and it means you can still get one if you really want it.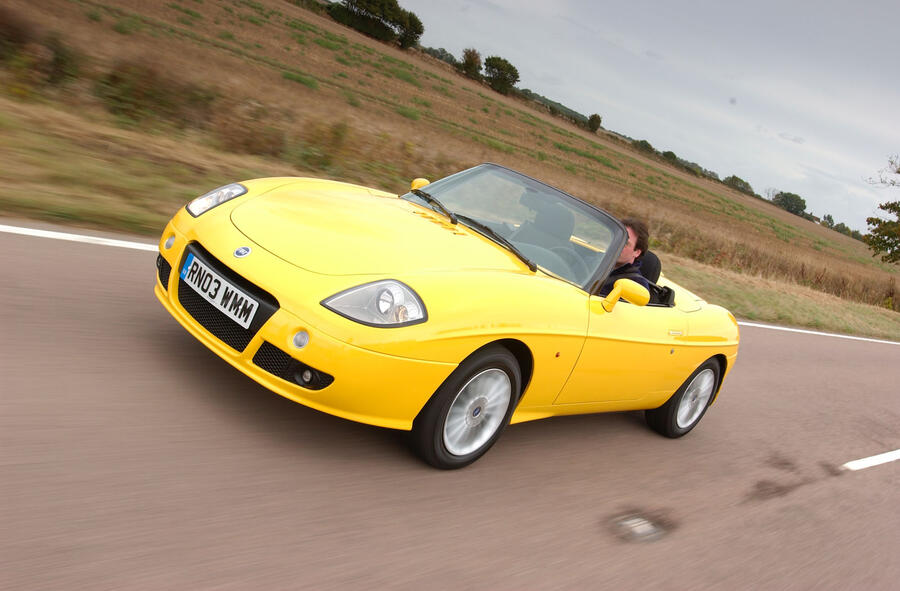 Then again, you might prefer something a bit older. If you don't fall for the charm of a Fiat Barchetta, then you must have a granite heart. It is perfectly formed and ultimately is going to hold its value in the coming years, provided it behaves itself. Left-hand drive should not be an impediment to fun, and although I've seen cheaper, a 'part-exchange to clear' 2000 Barchetta at £2800 is the entry level now. The going rate starts at just £4000 and that will buy a few-owner 1996 60,000-mile example. Top money seems to be £5995 to £6995 and it should be pretty much mint for that.