Fancy a swoopy coupé on a shoestring? We've scoured the classifieds and found five stylish coupés for a grand or less, so now you can keep up with the Joneses without breaking the bank.
1. Toyota Celica (1999-2006)
Seventeen years after first gracing our roads, the Celica remains as fresh as a daisy. The Toyota was originally designed as a coupé, rather than a chopped-up hatchback, so it still cuts the mustard where it matters: out there on a challenging road. Feeling every bit the sports car it was meant to be, it has a low-slung driving position, lots of grip, fine handling and crisp steering.
The two rear seats are really just for show, but there is a big boot to add a dash of practicality. Reliability is a strong point, too.
We found a 52-plate car with 100,000 miles for our £1000 budget.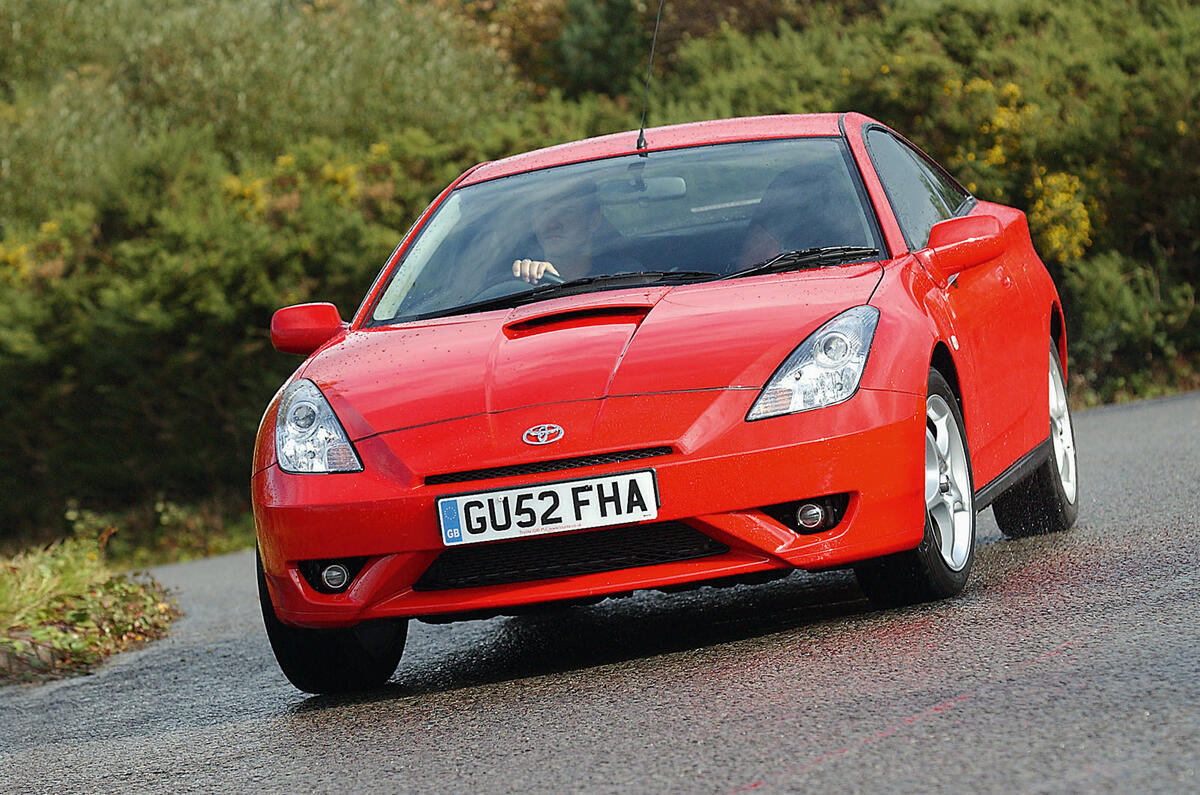 2. Hyundai Coupé (2002-2007)
You're off to a good start when famous Italian design house Pininfarina turns an uninspiring two-door coupé into a Korean Ferrari-a-like.
The Coupé is popular for its blend of handsome looks and capable road manners. It comes with good handling, limited body lean, a comfortable ride and precise, well-weighted steering, although the set-up offers limited feedback. The 2.0-litre petrol model is the best bet because the 1.6 is underpowered and the 2.7-litre V6 isn't that fast.
The Coupé is well made and reliable, with only the odd electrical gremlin reported by owners. Our budget gets you into a 2004 2.0 SE with 77,000 miles on the clock.