If you've got around £15,000 to £20,000 and a yen to spend it on a Cayman, go for a second-generation 987-series one (2009-12) – the standard model with the 2.9-litre flat six (Gen 1 cars had a 2.7) producing 265bhp.
It's a great improvement over the Gen 1 and better, even, than a Gen 1 3.4 S. The new PDK auto was popular at the time but go against the grain and flush out a manual version for a more connected experience.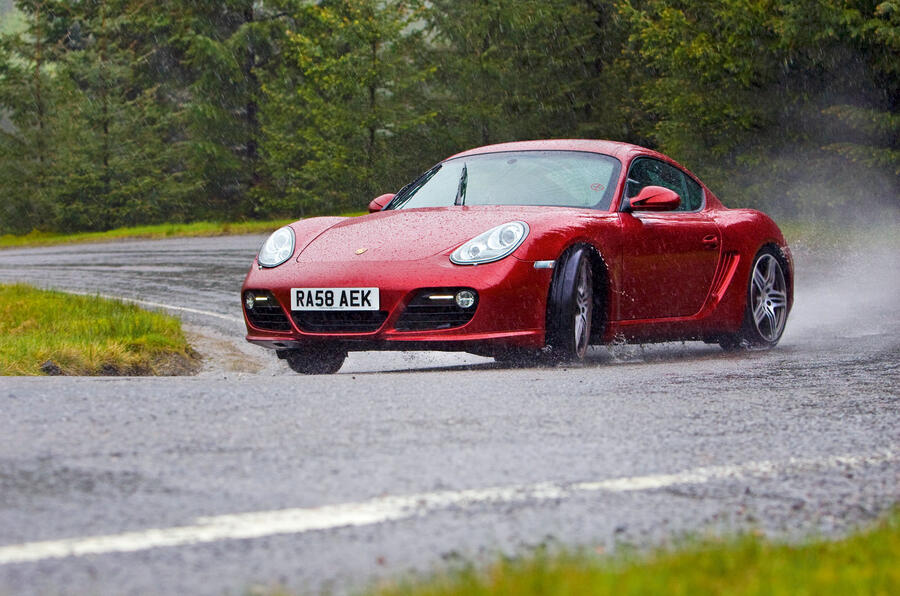 Porsches are often optioned to the eyeballs but the extras you should aim for on a 987 Gen 2 Cayman are 19in wheels, active ride suspension, which, ironically, removes a lot of the harshness from those larger wheels, a sat-nav, a Bose sound system and heated seats. 
Porsche Cayman, £19,950: We found a 2011-reg Gen 2 with 75,000 miles and full Porsche history, finished in Basalt Black Pearl. It has the extended leather pack and a sat-nav. No luck on the 19in wheels but, in any case, it'll ride well enough on its 18s. 
It's from a specialist and comes with a comprehensive, six-month warranty. Even so, whoever you buy it from, it's as well to know that around one in 10 Caymans is a serious money pit requiring lots of remedial work but also that there are some simple checks you can make to keep clear of trouble. 
Such as checking that the oil has been changed every year, that the front-mounted radiator, condenser and hoses are sound, that the gear cables feel taut, that the clutch isn't slipping through overly gentle use and that the tyres are N-rated. And then go and enjoy one of the best-handling sports cars £20k can buy.