The Willys MB jeep of World War 2 kick-started the concept of civilian off-road vehicles.
It became popular for its rugged abilities in peace time and it was the inspiration for the original Land Rover.
On the other side of the Alps, the MB served the Austrian army well, but by the late 1950s, a replacement was required. The result was the Steyr-Puch Haflinger.
The Haflinger was rather different from its predecessor and its British contemporary, being more in the style of a truck than a passenger car.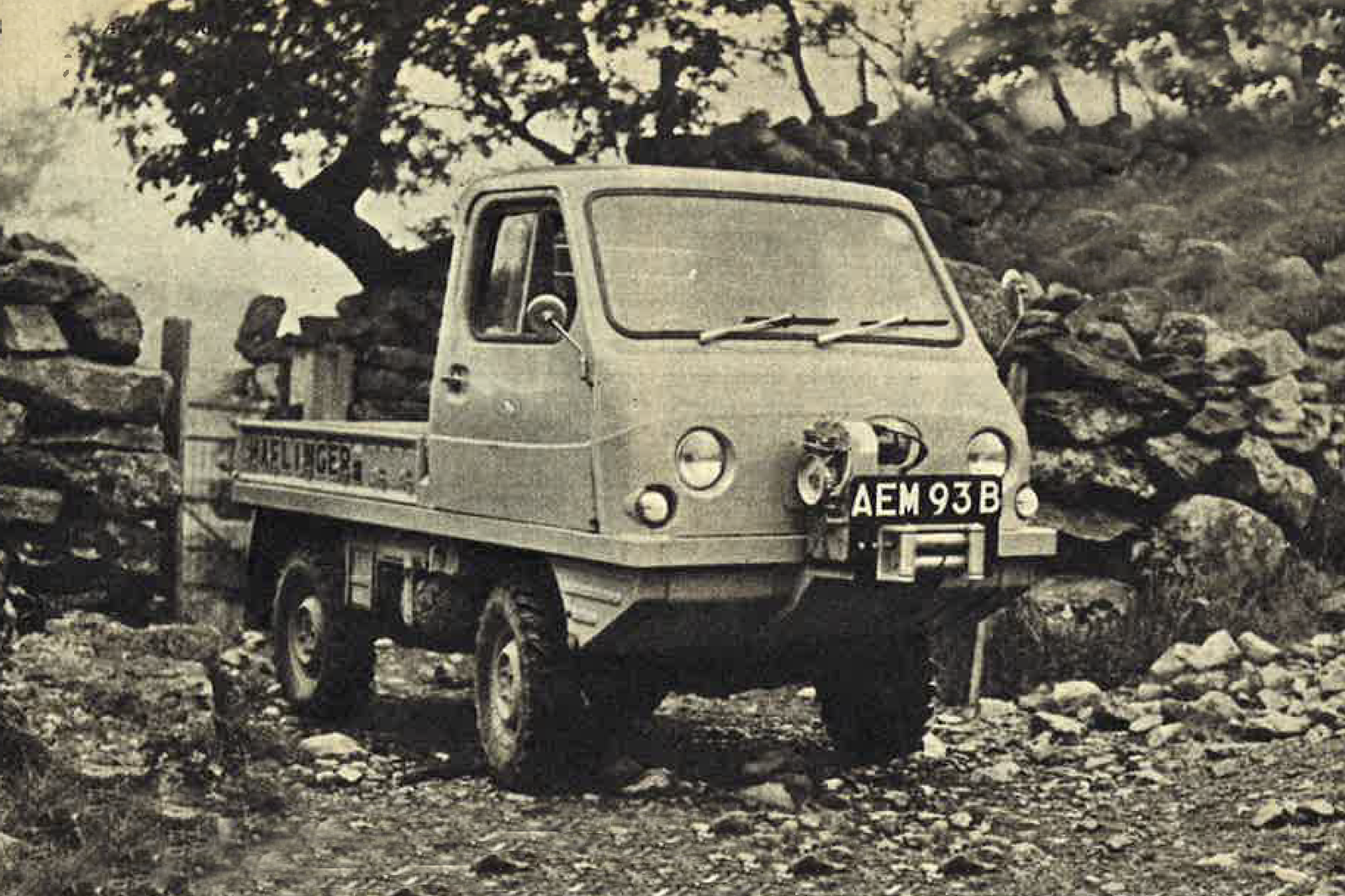 Named after a mountain-going pony, the simple but ingenious all-wheel-drive Haflinger was, as Autocar put it on 14 August 1964, "designed for service not only where roads have deteriorated into tracks, but over virgin country where not even a path exists".
We continued: "Its chief attributes are lightness, which reduces the tendency to sink into soft ground, and good fuel economy for a utility vehicle of this type, especially in field work.
"Key features of the design for good cross-country performance are a high ground clearance with a low centre of gravity; low gearing in conjunction with an engine that can be worked hard indefinitely; and the ability to lock both differentials, giving power to all four wheels, i.e. all-wheel drive, not just four-wheel drive.
"Based on a tubular backbone, enclosing the propeller shaft for the front differential – thus solving the problem of long grass tangling with it – the chassis is simple yet strong.
"The rear-mounted, two-cylinder power unit is only 643cc, and it is tucked away in an enclosed compartment. It's air-cooled, and uses inclined pushrods and rockers to operate valves at 63deg included angle. Maximum power is 28bhp at 4500rpm.