In a world increasingly infiltrated by SUVs and alternative-fuel vehicles, it's easy to forget those exciting traditionalists - the hot hatchbacks. They're a breed which offer a charming blend of speed, handling and practicality in a package lacking the ostentatiousness of Porsches or Ferraris. 
Admittedly, the Peugeot 308 GTi might not be the first to come to mind, especially up against rivals such as Volkswagen's Golf GTI and Ford's Focus ST, which often set a benchmark in this sector. Still, this stratum has many more in its grip these days; think Seat Leon Cupra and Renault Mégane RS 275, to name a couple.
When the standard 308 arrived, it was a massive improvement over its predecessor, the mediocre 307. Hell, the 308 even won European Car of the Year 2014, beating the BMW i3 and Tesla Model S, both brilliant and innovative models in their own right.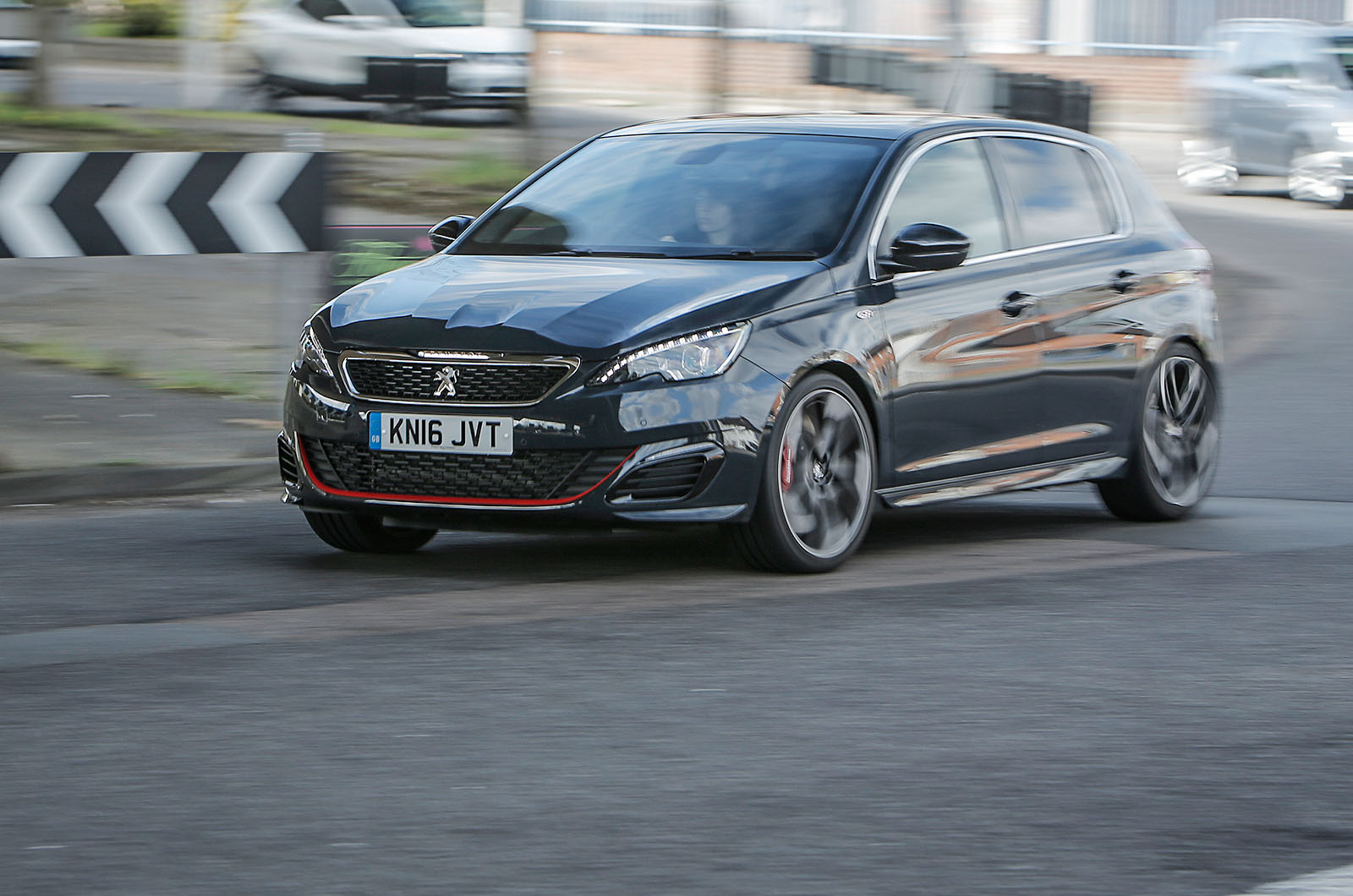 So can the 308 GTi chisel its own dent into this well-established groove? Following the Peugeot RCZ R and 208 GTi 30th Anniversary, both of which impressed our road testers, this is the latest French front-driver to hold promise — which is why we've decided to run one for six months.
First impressions count: it's a good looking, understated car that catches your attention without begging for it. The anti-kerbing 19in 'Carbone' alloy wheels (say 'carbon' with a French accent) and red Peugeot Sport brake calipers are of particular note, as is what the manufacturer unofficially calls the 'front smile', which is the lower grille outlined in red, a sporty accent in contrast to our car's Hurricane Grey body colour.
The understated aesthetic continues inside. I was quietly impressed with the 308's simplified yet smart interior when it was first launched, and this carries over to the GTi. The only other remark to make here is that my parents' first time in the car was met with pleasing murmurs along the lines of "comfortable" and "spacious" (although their awareness of the car was so low that they didn't know it was a Golf GTI rival, which is perhaps telling).