For car lovers, few things can match the thrill of seeing your new car on the forecourt for the first time.
But one of the things that rivals it, perhaps, is seeing your new car sitting at the end of the production line upon which it has recently been built.
Okay, I admit it: being on Autocar's editorial team opens many doors, but being able to drive a freshly built £60k car straight off the build line isn't something we're able to wangle. Rather, our XF, with the odometer nevertheless reading just a couple of hundred miles, was returned to its birthplace – Jaguar Land Rover's history-drenched Castle Bromwich site – in order for our Luc Lacey to photograph it doing so.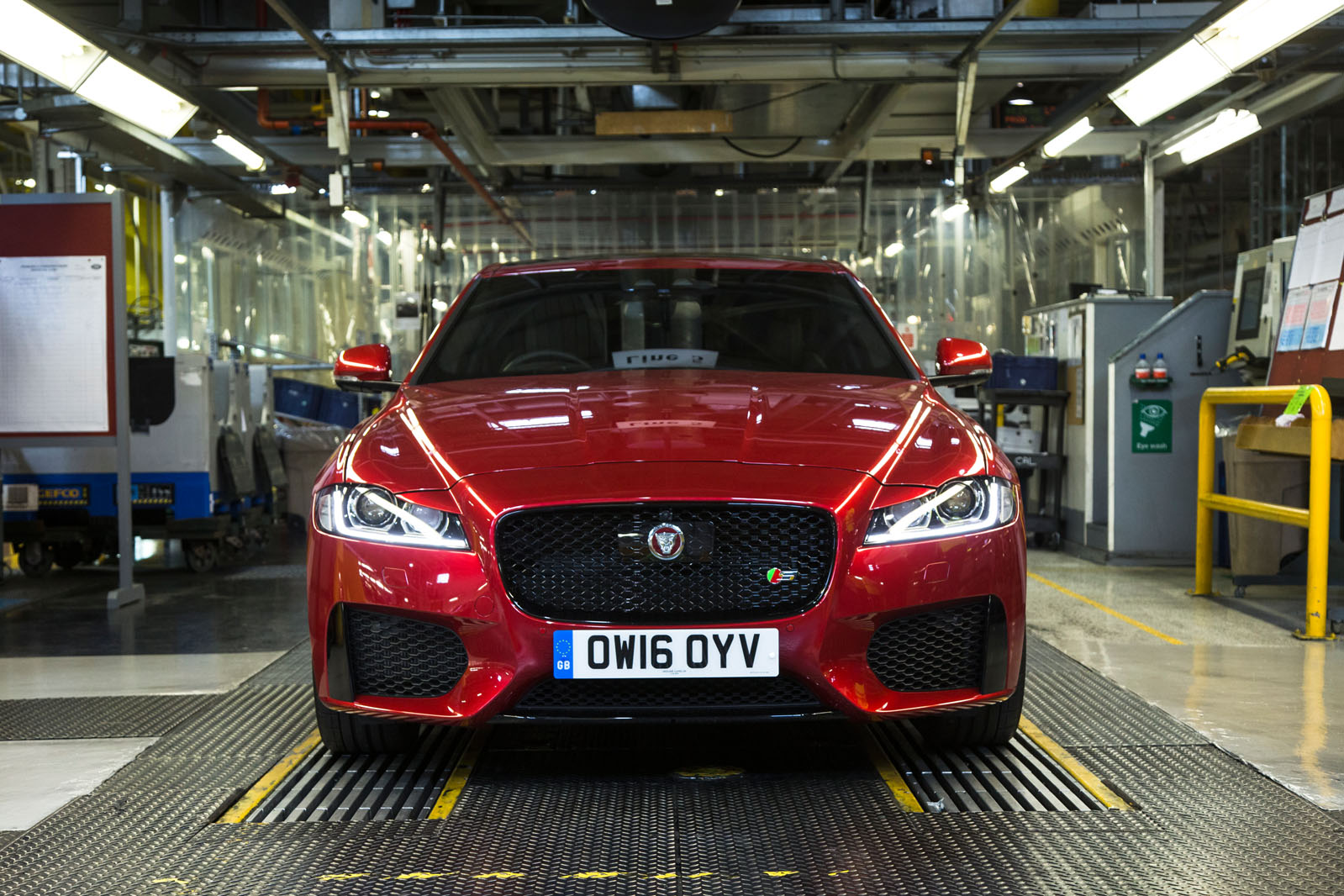 On the day of our visit there was a buoyant mood, for that same morning it had been confirmed that the facility was to receive £100 million in new investment to help it absorb production of the XE from Solihull, bolstering the futures of the 3000 people who work at Castle Bromwich.
Mind you, there was a moment of mild panic as JLR's day shift staff returned to their stations after their mid-afternoon tea break and the conveyor belt beneath my XF began to move. Production waits for no man, especially a motoring hack. It meant my first, less than auspicious experience behind the wheel of our car was inching across a factory floor at 5mph with the hazard lights on, under the watchful eye of the plant's operations director, Nicolas Guibert. Nevertheless, it was a rare privilege to actually drive Jaguar's new executive saloon off the line in front of some of the proud men and women responsible for screwing it together.