The diesel version of the Toyota RAV4 has become the latest victim of the brand's commitment to remove oil-burning models from its line-up.
As part of its pledge to focus on petrol and electrified powertrains, Toyota has taken the sole 2.0-litre diesel variant of the RAV4 out of production.
A brand spokesman told Autocar that "there will still be cars in stock or in allocation from production" based on predicted demand, but that "no new specific orders can be placed".
The only remaining RAV4 variants in production use 2.0-litre petrol and 2.5-litre hybrid power. Prices for the revised range start at £29,010.
The new RAV4 has now been revealed - take a look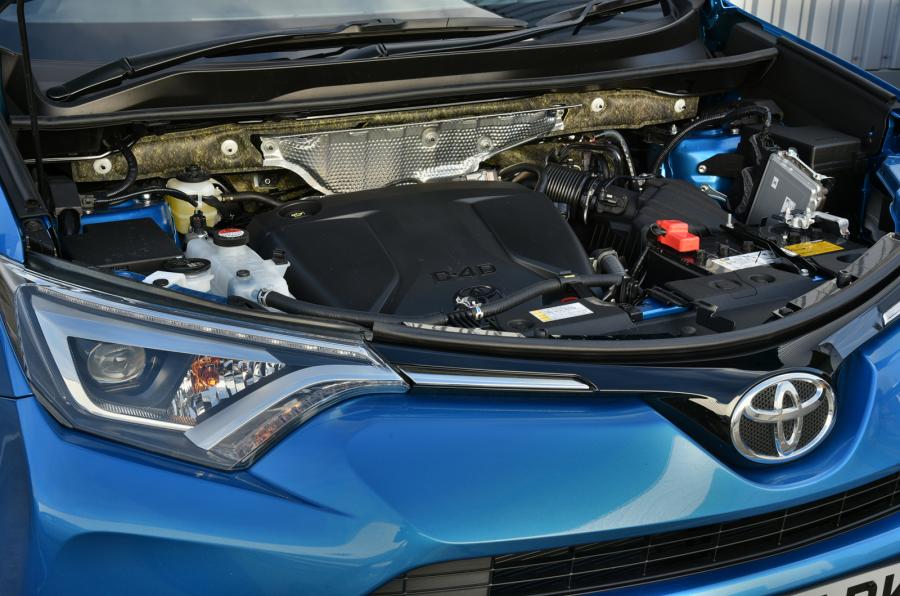 The diesel RAV4's departure occurs as the current-generation SUV enters its "run-out phase", according to the spokesman. It will be replaced by a new, more rugged successor in 2019. That car was revealed at the most recent New York motor show.
The next-gen model will be based on the Toyota New Global Architecture (TNGA) platform. It will be larger and is expected to come with the current RAV4's powertrains in updated forms. No diesel engine will be offered.
Last year, Toyota executive vice-president Didier Leroy said the firm's success with petrol and hybrids means diesel is no longer relevant. He said: "My personal opinion — and this is my personal opinion, not a company one — is no, we'll not launch another diesel car."
Toyota dropped the diesel version of the Auris at the end of 2017. The remaining diesel-powered cars are its largest vehicles: the Verso MPV, Proace Verso MPV, Land Cruiser SUV, Proace van and Hilux pick-up.