Toyota is on track to put its steer-by-wire technology into production by the end of 2024 after making a significant upgrade to the system.
The key change to the steer-by-wire system, which means there is no mechanical link between the steering wheel and the wheels, is a new 200deg ratio instead of a 150deg ratio before to give the steering a smoother and more natural feel.
Toyota engineers working on the system, which is also known as One Motion Grip, said the new ratio gave the system an "easier, more familiar feel" for customers. The Japanese company has had "hundreds" of people from inside and outside the company test the system to ensure it is as intuitive as possible to drive.
Steer-by-wire is initially set to be offered on Toyota electric cars, including the Toyota bZ4X and the Lexus RZ. The technology has been developed to meet the world's strictest legislation around by-wire steering systems, which had been Europe but has recently been surpassed by China.
Europe has created its own certification programme for by-wire steering systems, removing the need for a mechanical link between the steering wheel and the wheels as had previously been law. The system is already legal in Japan, while in the US, no such legislation exists. The UK would most likely follow the EU legislation, but this is not yet known.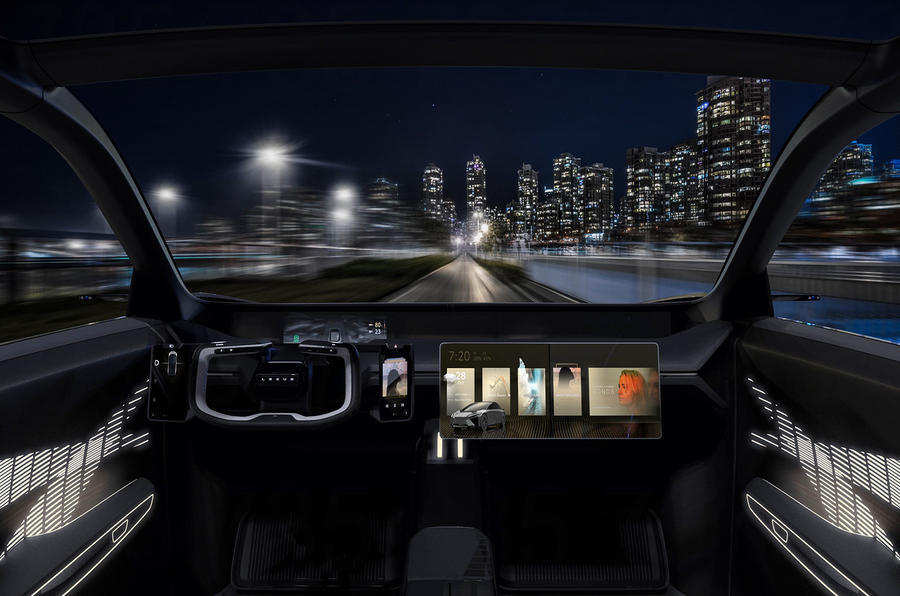 Over-the-air software updates would be possible for the steering system. However, such remote updates are not currently allowed by legislation.
Engineers confirmed that the steer-by-wire system is also earmarked for the new modular architecture that will underpin Toyota and Lexus electric cars from 2026, starting with a new Lexus saloon inspired by the LF-ZC concept at the Japan Mobility Show.
Lexus design chief Simon Humphries said the adoption of steer-by-wire opened up huge possibilities for interior design. "We want the interior to be as open as possible," he said. "You can get rid of the 'bits and pieces' and interior panels don't have to cover anything. Go steer-by-wire and there are fewer mechanical bits to hide. It gives more and more freedom."