Seat has confirmed it will add a large SUV to its range in 2018, a new model that will further push the Spanish nameplate up-market.
Based on the Skoda Kodiaq, the new Seat will have its own sheet-metal and unique interior with both five-seat and seven-seat layouts to attack a market segment above the new Ateca five-seater.
A name has not been confirmed, but Seat boss Luca de Meo, speaking at the brand's annual press conference, said that "there are plenty of Spanish cities that are suitable" [to be used for a name].
De Meo added: "This car will bring new customers to us, will boost brand image and will have a very big effect on our ability to generate margins. It will be designed in Barcelona and made in Germany. Producing the new SUV in Wolfsburg, in the heart of the Group, will reinforce the ties between SEAT and Volkswagen".
Sized from around 4.7m-long, the new Seat SUV is relatively compact for a seven-seater – a characteristic that it shares with its platform twin, the Skoda Kodiaq.
If Seat's new SUV stays true to the satisfying dynamic characteristics of the Seat Ateca, it could set new standards of agility for a seven-seat crossover.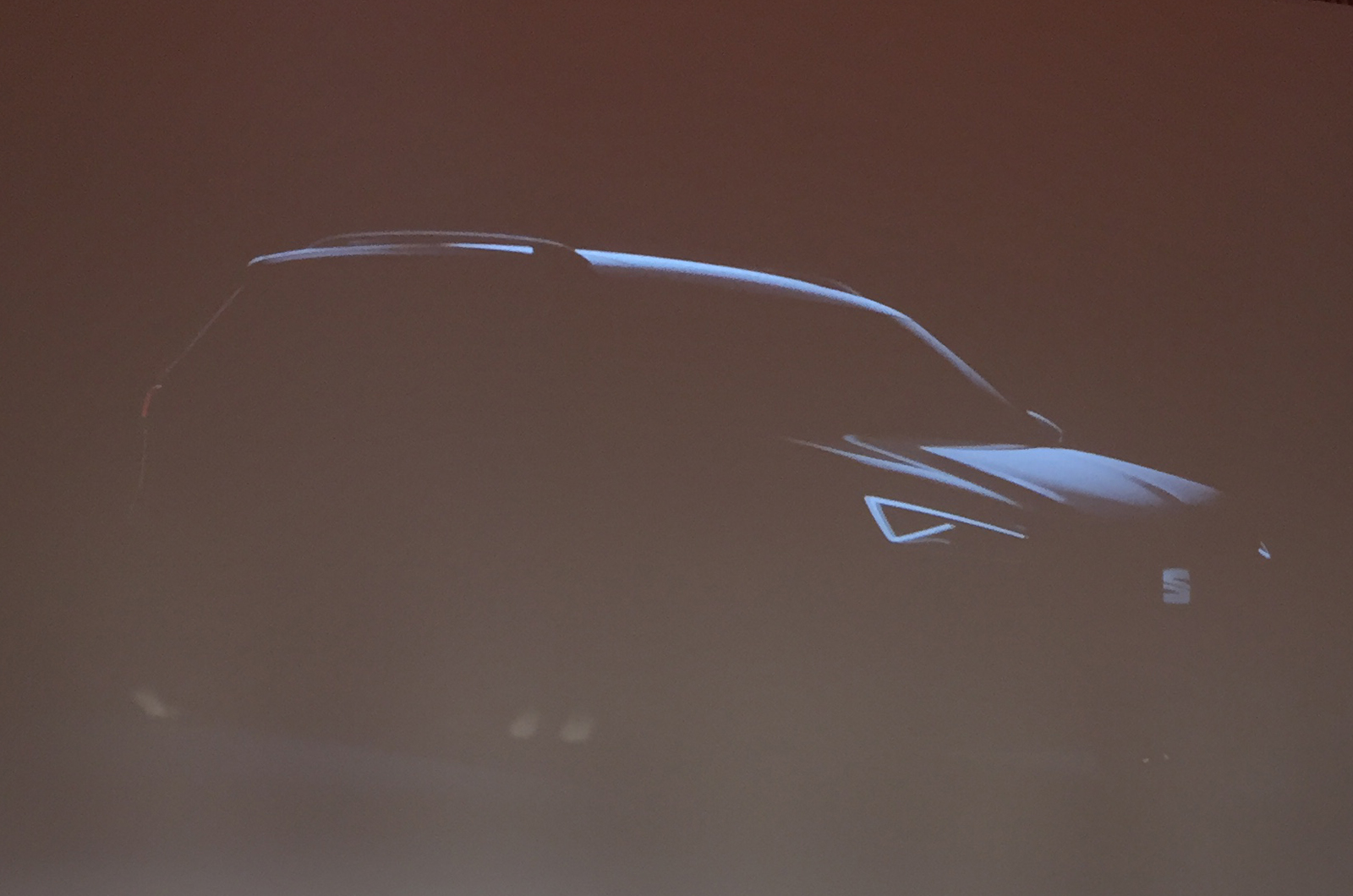 Based on the scalable MQB platform, the Seat SUV will also be powered by a range of VW group engines and built at Volkswagen's Wolfsburg plant in Germany.
Details of the powertrains have yet to be released, but are likely to be drawn from a 148bhp 1.4TSi petrol, 148bhp 2.0TDi, 178bhp 2.0 petrol and high-output 178bhp 2.0TDi.
Four-wheel drive and a DSG dual-clutch gearbox are set to be options.
The SUV will shift Seat's highest price-point north of £30k, where it will compete with the entry-point models from premium brands. But the main target will be successful seven-seat SUVs like the Hyundai Santa Fe.