Seat is in the middle of a major expansion. Following the successful launch of the Ateca SUV last year, the Spanish firm returned to profit last year, and has just launched its new compact SUV, the Arona.
The growth won't stop there: at the launch of the Arona, Seat revealed it was planning to launch six new cars by 2020, including its new seven-seat SUV and an all-electric model.
Autocar caught up with Seat CEO Luca de Meo at the Arona's launch in Barcelona to find out about the firm's plans for the future.
New Seat Arona launched as Nissan Juke rival
Comment: why Seat needs the Arona to be a big hit
Seat to launch six new cars by 2020
What does success for Seat look like in the future?
"One, I'd be very glad to show for many years consistency for the Seat brand, for its business and its development. One of the things we've missed is stability. Two, in 10 years I'd like to see Seat as a more global brand than today, a little bit more global in a few more markets. Three, I'd like to see Seat meet the challenge of CO2 limits, for Seat to have met the targets of 2021 and then in 2025, and to have done it in an economically viable way. It's a challenge for every car maker."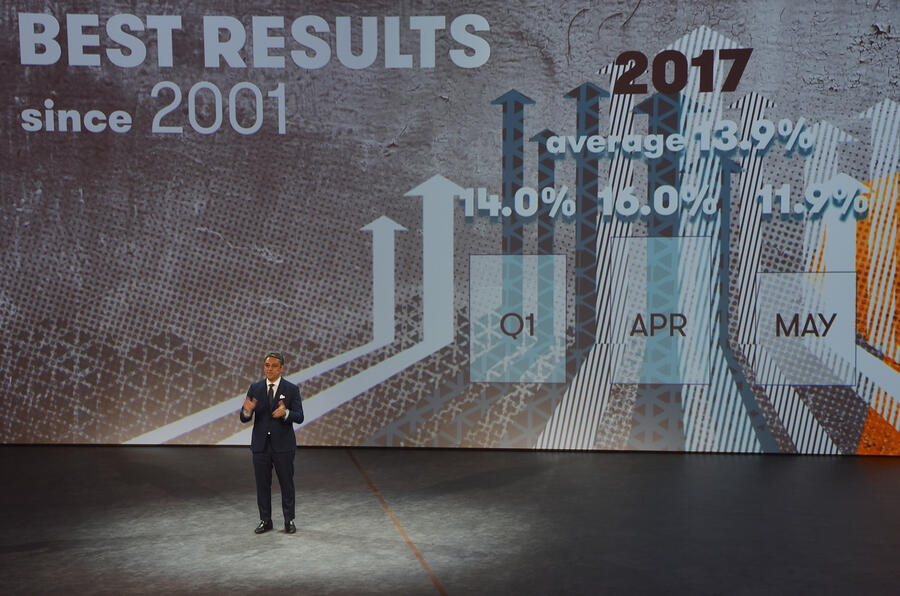 How many cars can Seat ultimately sell? It sold 408,700 last year.
"I don't know. Europe is a substantial and stable market. We have a strong capacity to attract people from the competition, as seven out of 10 of our customers are new to the brand. There's no huge opportunity to grow anywhere, although we underperform in markets like my own country, Italy, and in France. I'd like us to do better there.
"Me selling an extra 50,000 cars isn't going to change the industry; we need to find a way to have a sustainable, profitable business for Seat. For seven years in a row, we lost money. It was difficult. Now we're out of the water and it's a good feeling to be out. I want to make sensible decisions to keep it in the black now."