The designer of the original Lotus Elise has reimagined his seminal sports car as a rapid-charging EV that will take the form of a road-going prototype in November this year, ahead of sportier versions planned for the coming years.
Hosting highly advanced battery hardware from a British-based technology firm called Nyobolt, this striking electric concept is expected to be limited to 25 cars per year if it goes into production, which will be decided around 12 months after the proof-of-concept prototype hits the road.
Weighing just 1246kg and with 368lb ft and 470bhp, for a power-to-weight ratio of 400bhp-per-tonne, it promises to combine familiar ICE levels of sports car performance with a usable electric range of 155 miles.
When it undergoes road testing in November, it will be tested on British proving grounds. There are no current plans for Nürburgring development.
Designer Julian Thomson, now at General Motors but best known for the Elise S1 (as well as various Volkswagen Group concepts and the Evoque-previewing Range Rover LRX concept), sketched the two-seater in 2021, and it has been brought to fruition by Warwick-based Callum design agency, founded by his one-time boss and ex-JLR design head Ian Callum.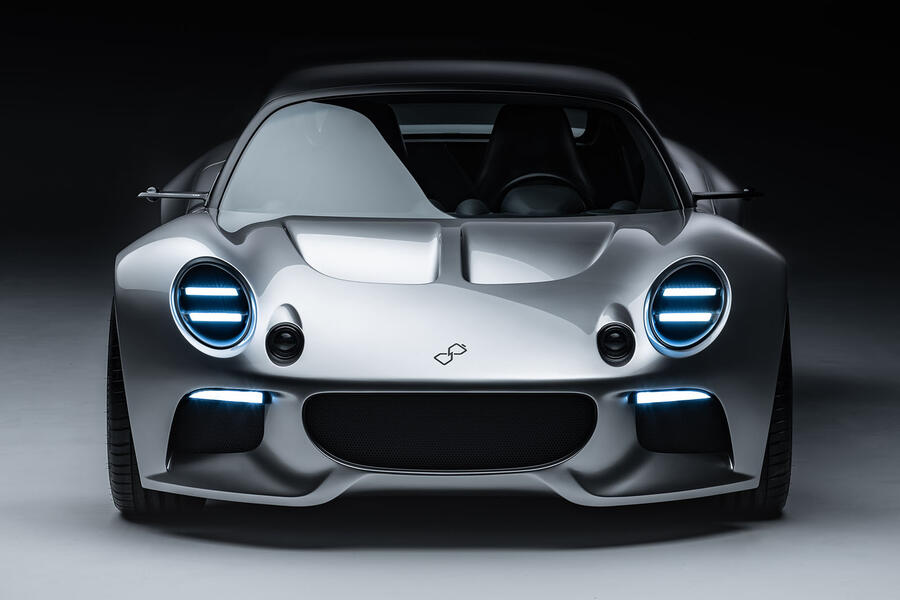 The concept is based on a Lotus Exige S chassis and is simply a technology demonstrator for Cambridge-based Nyobolt, a battery start-up which says its tungsten anodes can slash EV charging times to "just a few minutes".
"Batteries are no longer the limiting factor in electric car development," said the firm, which hopes its patented fast-charging technology will "unlock the potential of battery performance", and adds that it is "manufacturable and scalable right now, and will make recharging as convenient as refuelling a petrol or diesel car."
Nyobolt CEO Sai Shivareddy said the firm had raised £70 million in funding so far, with its batteries already being used in industrial applications in the robotics industry.