NextEV's secretive new hypercar has been previewed in a new official image, showing the design of its headlights one week before the car is revealed in London.
NextEV unveils 1360bhp Nio EP9 electric supercar - full tech specs
The image arrives one month after the car was spotted testing in the UK. The first sighting offered a more clear look at the sleek profile and race-grade aerodynamic properties of the electric-powered two-seater.
Set to be unveiled on 21 November, the new hypercar is the first in a series of production cars planned by NextEV, whose profile has been raised since its formation in 2014 by its participation in the global Formula E championship. The car was previously previewed in a design sketch that surfaced on Chinese social media.
The Chinese-based electric vehicle start-up, headed by former president of Ford of Europe Martin Leach, who tragically died earlier this month, has already indicated to Autocar that the hypercar will set new standards in electric car performance.
In an interview earlier this year, Leach said the car's electric drivetrain, which will incorporate various components developed in the cut and thrust of Formula E competition, would produce beyond one megawatt of power, which equates to 1341bhp.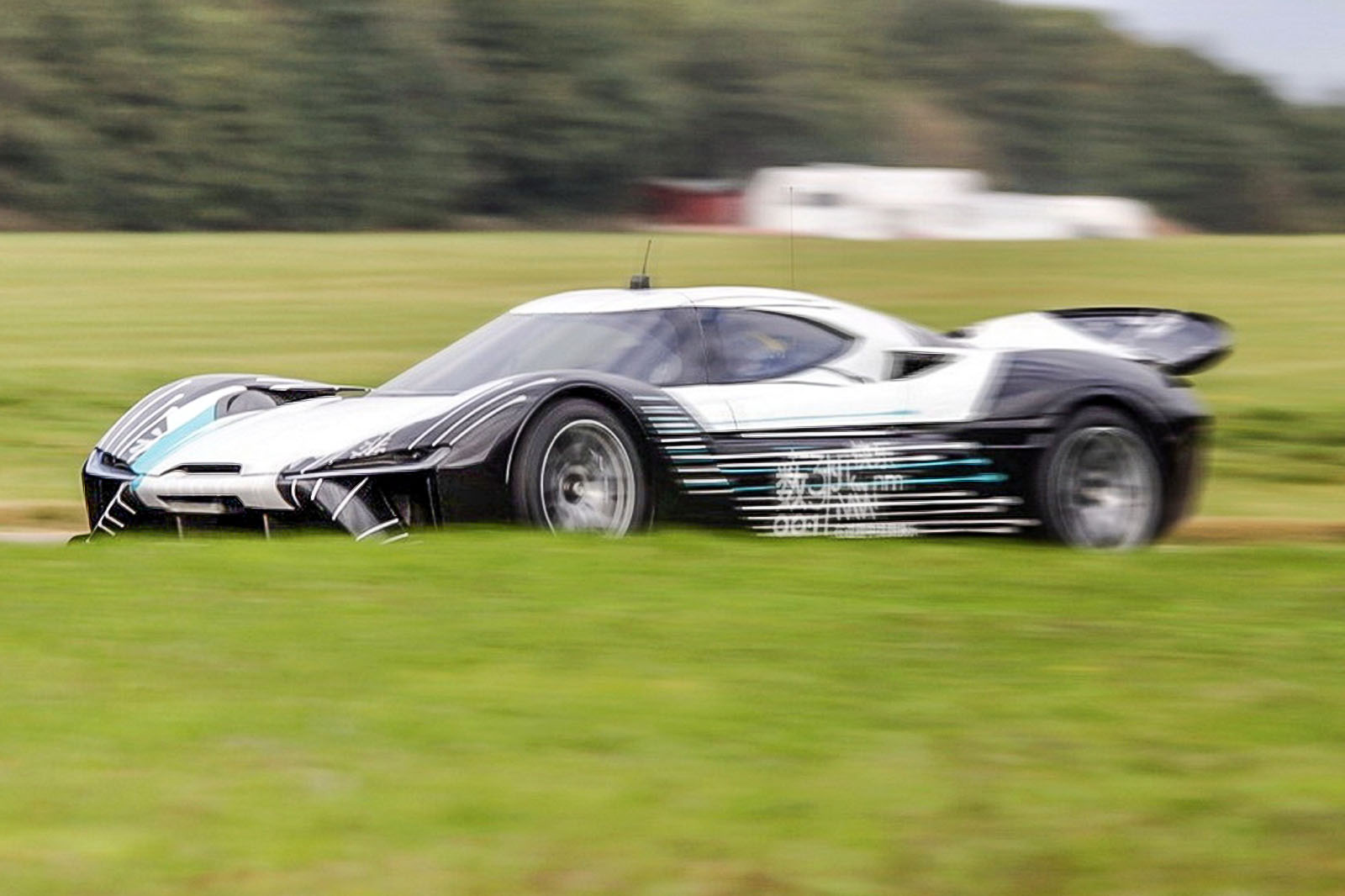 The NextEV hypercar, pictured testing in prototype form, is expected to rival the McLaren P1 and LaFerrari, as well as the upcoming Aston Martin AM-RB 001 and recently confirmed Mercedes-AMG hypercar in both performance and price.
Reports out of China suggest the power of the production version of the new hypercar will reach 1360bhp, although this is yet to be officially confirmed by NextEV. There are also suggestions that the low-slung coupé will provide 0-62mph acceleration in less than three seconds and reach a top speed of more than 186mph.
Although NextEV is remaining tight-lipped on planned production volumes and pricing, the expectation is the new hypercar will be built in a volume of less than 1000 and cost close to £1 million.
Leach said the NextEV flagship road car has been developed over the past three years using information shared between its technology division, racing division and supercar division.
NextEV's racing team has used a dual-motor set-up on its Formula E car, which started the 2015-2016 season 65kg heavier than some of its rivals. "But we've managed to take 20kg out of that figure now," said Leach.