Volkswagen's eight-generation Golf is now just a couple of weeks away from being revealed, but again undisguised images have been leaked online - this time showing the cabin, too. 
An unattributed post on a Slovakian VW fan site shows what looks like an early production model in low-spec form, judging by the size of the wheels. 
Of more interest is the interior, as this is the first time we've seen it beyond a sketch previously released by the firm. The shot shows the Golf will adopt a full-width combined digital instrument and infotainment display mounted across the driver's eyeline.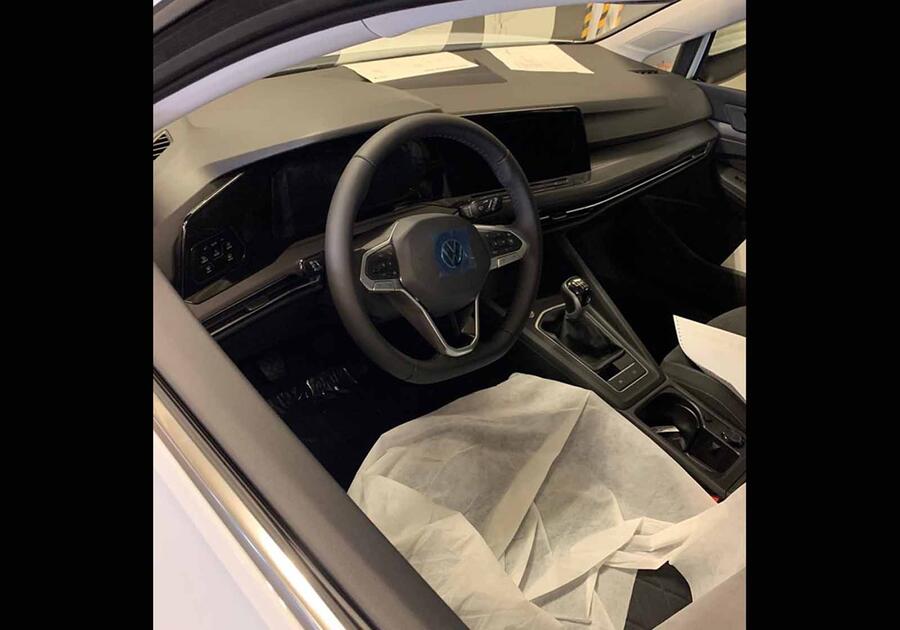 As expected, buttons will be kept to an absolute minimum, with VW even banishing the physical headlamp switch in favour of a touch sensitive panel. It's not clear if this is a base model car, but given the exterior we can predict that this infotainment setup will feature in most Golf variants.