Pricing details for the second-generation Audi Q3 family SUV have been revealed, showing a significant increase in cost over Audi 's original model.
Launching later this month, the new Q3 will be available from £30,770 for the entry-level petrol variant and from £33,950 for the cheapest diesel.
The entry-level variant of the outgoing model, the 1.4 TFSI Sport, was nearly 10% less expensive, at £27,915, while the diesel equivalent could be had for £29,495, around 15% less than its replacement.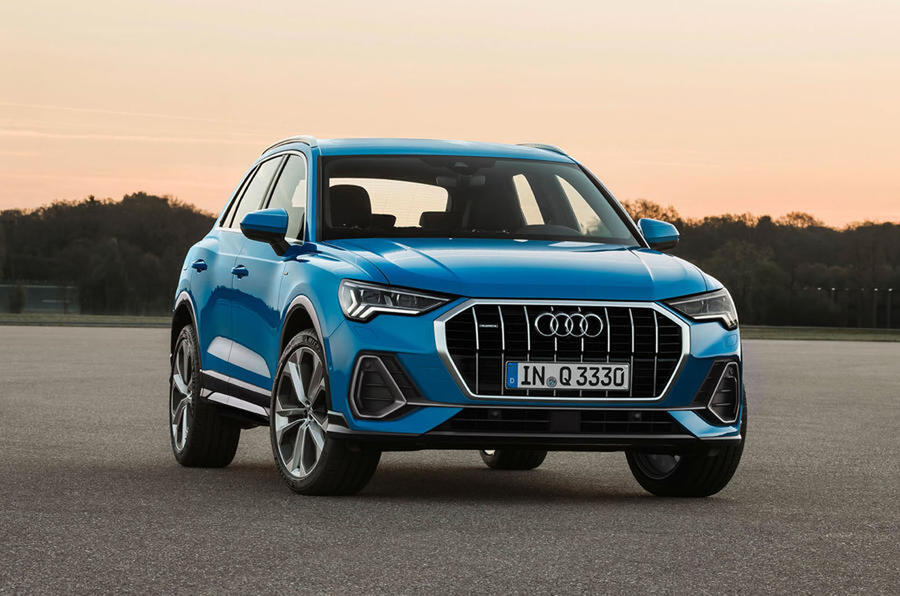 The increase in prices can be attributed to the changing position of the Q3 in Audi's line-up. Having been replaced in the compact SUV segment by the smaller Audi Audi Q2, the Q3 is now more practical, more generously equipped and more mature in its appearance.
As well as offering more interior space than the previous model, the new Q3 also features Audi's smartphone interface, lane departure warning, Virtual Cockpit, sweeping rear indicators and other spec upgrades as standard.
"The buyers of the first Q3 have grown up, and so it has grown up, too," said Matthias Fink, exterior designer for the new car. "With the Q2 playing the role of the young one, we focused on getting the Q3's design balance right so that now it looks more like an SUV."