The Cadillac CT6 luxury saloon and XT5 crossover have been launched in Berlin ahead of order books for both models opening in mainland Europe on 5 September.
The 2016 cars are already on sale in their maker's home market, the US, but today's launch in Berlin marks their point of entry into Europe. Whether either model makes it to the UK is yet to be confirmed.
CT6
Read our review of the CT6 here.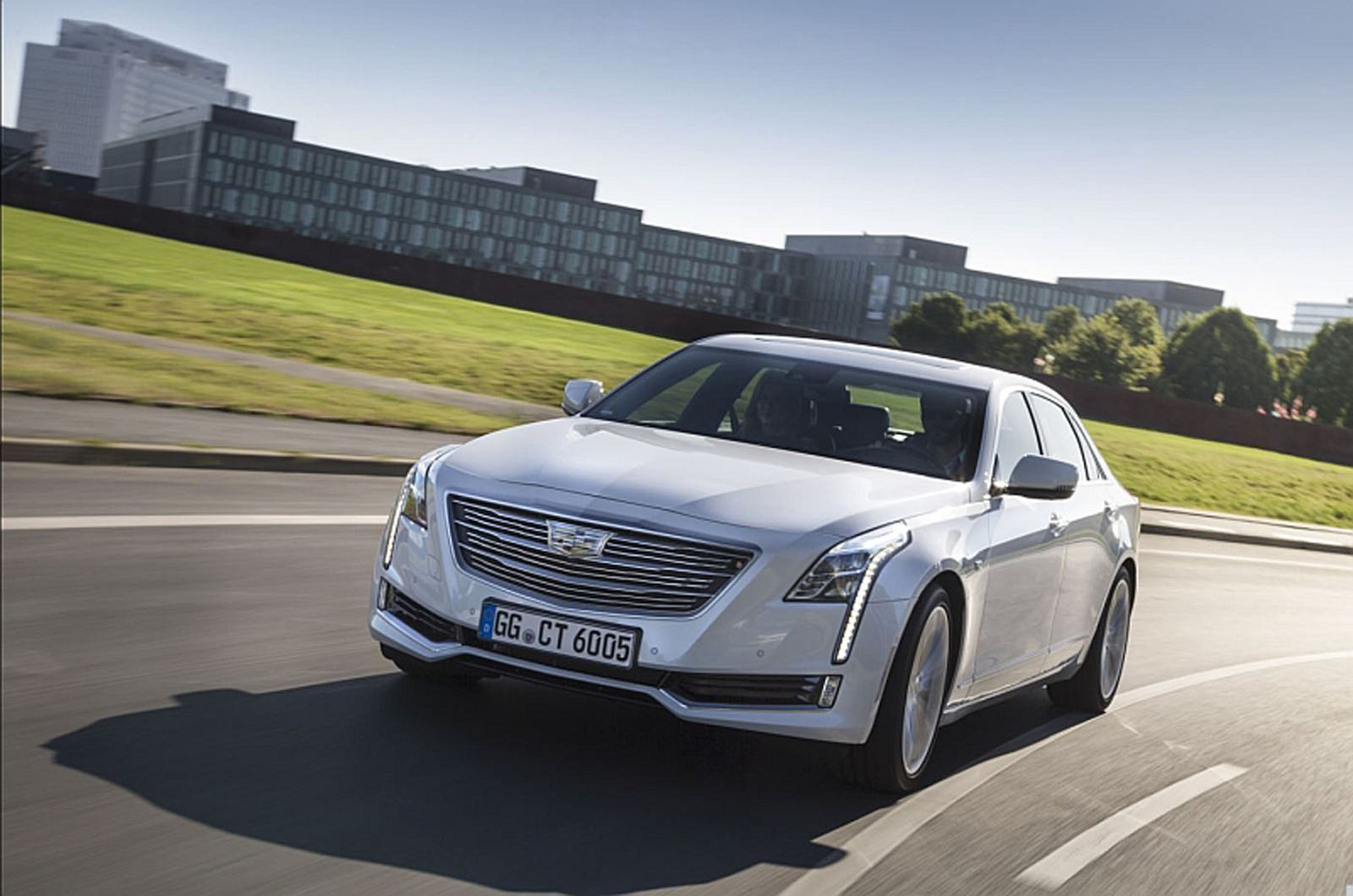 The CT6 slots in to the Cadillac line-up as its new range-topper. It is roughly the same size as a BMW 7 Series and is marketed as a competitor to that car, the Mercedes S-Class and Audi A8.
The exact specifications of the European CT6 are yet to be revealed, but not much is expected to differ from the US-spec car, which is available with three petrol engines.
These comprise a 266bhp turbocharged 2.0-litre in-line four, a 335bhp naturally aspirated 3.6-litre V6 and a 400bhp twin-turbo 3.0-litre V6 with 400lb ft of torque. All three engines are paired with an eight-speed automatic gearbox.
2017 Cadillac CT6 plug-in hybrid lands in LA
The US market looks set to gain a plug-in hybrid variant and a twin-turbo V8 further down the line. These units are also expected to be added to the European line-up.
The CT6's starting price in Germany will be €73,500, which equates to about £61,615 at current exchange rates. To put that price in some context, the 7 Series starts at £63,530 in the UK.
XT5
Read our review of the XT5 here.