A plug-in hybrid version of the Cadillac CT6 has been unveiled at the LA motor show with a claimed electric-only range of about 30 miles.
The PHEV model adds two electric motors to its turbocharged 2.0-litre four-cylinder engine, and is quoted as offering 78mpg while producing a total of 335bhp and 432lb ft of torque. Each motor produces 100bhp.
With the help of the electrical assistance, the CT6 plug-in hybrid has a claimed total range of up to 400 miles, including a 30-mile range on battery power alone at speeds of up to 78mph.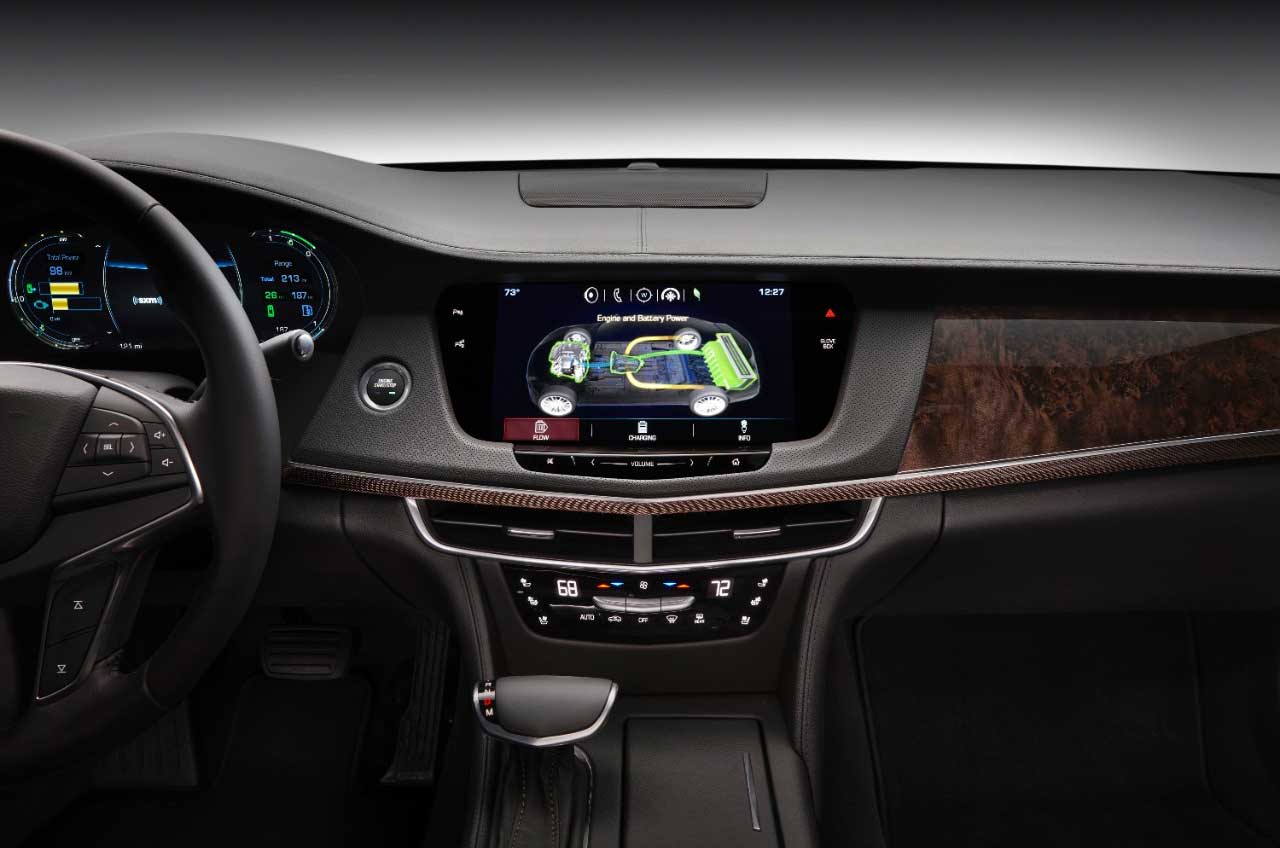 Flat out, the hybrid model can accelerate from 0-60mph in 5.2sec and hit a top speed of 150mph.
The CT6 plug-in hybrid will go on sale in the US next spring. A decision as to whether the PHEV model will be offered in the UK alongside the sole CT6 currently on sale here – a turbocharged 3.0-litre V6 – will be made in the coming weeks, but insiders think it's unlikely.
Click here to read our review of the hot Cadillac ATS-V Coupé