The second-generation Audi A7 is priced from £52,240 in standard Sport guise, rising to £55,140 in sportier S-Line trim.
Audi's four-seat coupé was initially unveiled ahead of its public debut at the Los Angeles motor show in November, and goes on sale today. First deliveries are expected in the summer.
Sporting a sharp new exterior design, the luxury liftback comes with a 48V electric system, new engines with mild-hybrid properties for added fuel savings, as well as a steel and aluminium body structure. The BMW 6 Series Gran Turismo and Mercedes-Benz CLS rival gets a reworked chassis featuring four-wheel steering and a raft of digital interior functions as part of an engineering overhaul.
Along with the latest Audi A8, the 2018 A7 represents somewhat of a new start for Audi, following the fallout from parent company Volkswagen's Dieselgate scandal. Initially approved for production by Audi boss Rupert Stadler in 2014, the A7 has been developed under three research and development chiefs: Ulrich Hackenberg, Stefan Knirsch and Peter Mertens.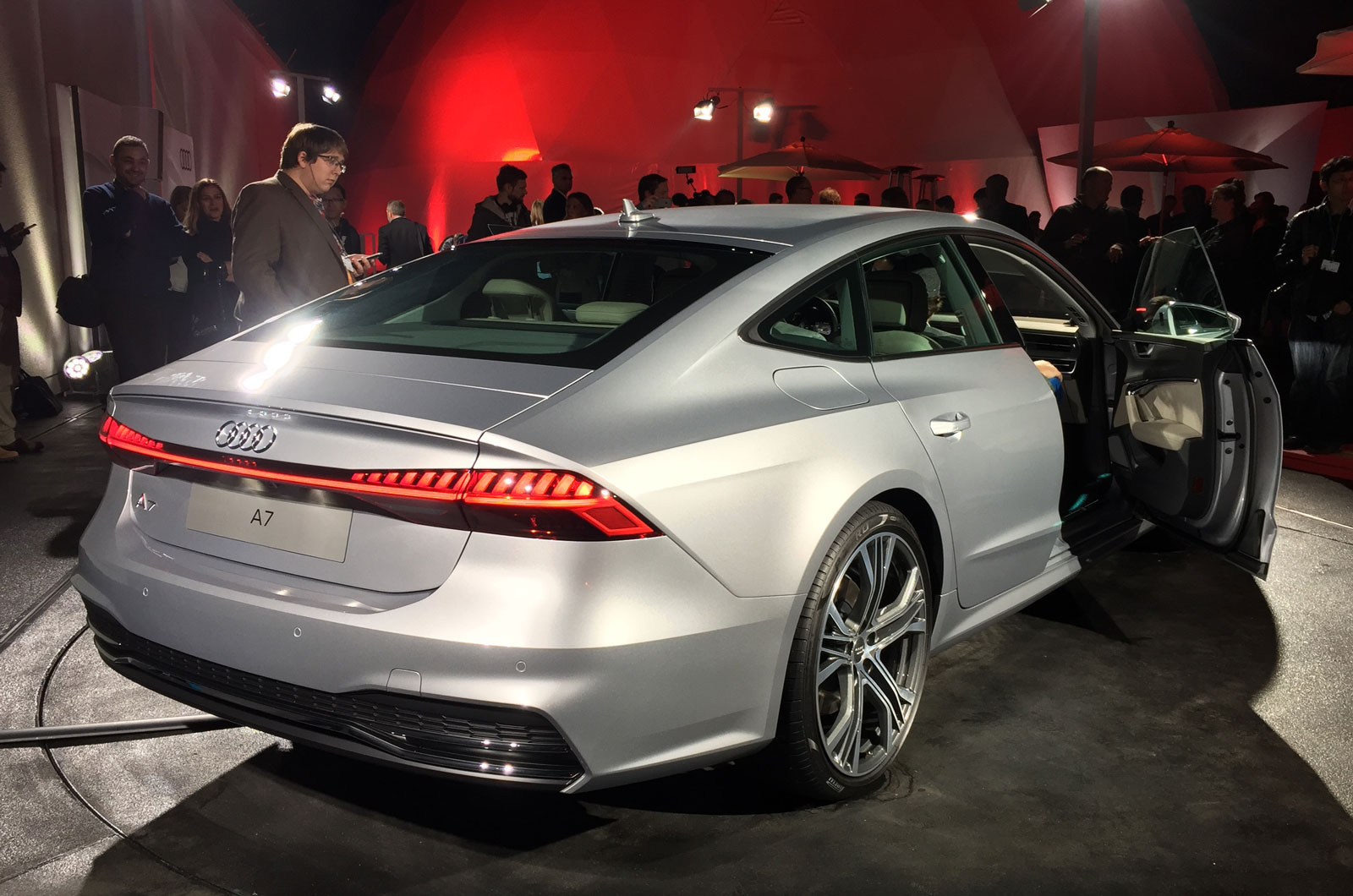 Audi says the A7 has been refined to offer outstanding long-distance-cruise traits, and also says its reveamped interior will boost its appeal. And with just one model planned for production from the outset, the A7 55 TFSI pictured here officially for the first time, it also appears Audi is taking steps to ensure top-notch quality during the initial build phase.
Stylistically, the new A7 continues the theme established with the first-generation model in 2010, but with tauter surfacing and crisper forms. The five-door layout remains; the cabin doors are once again frameless, while the large tailgate hinges from above the rear window to provide unimpeded access to the luggage compartment.