"The G is still a G," states Mr G himself, the aptly named head of Mercedes G-Class, Gunnar Güthenke, talking about the second-generation, near-identical-to-the-old-one SUV revealed last month.
The G-Class has been around since 1979 and is now synonymous with affluent, nouveau-riche buyers who choose to pimp their SUVs in the most ludicrous of ways – which is the reason why there was sufficient demand to justify models such as the six-wheel-drive G 63 AMG 6x6.
It's also why Mercedes managed to turn the G-Class from a workhorse into a luxury SUV, in the process making it profitable enough to remain in its line-up – something that long-time rival Land Rover failed to achieve with the Defender.
Güthenke has been in charge of the G-Class since 2014, when the SUV's sales had been rising for five years – so much so that Mercedes was convinced to make a large investment and develop a second-generation model following 39 years of mild updates that ensured it wasn't utterly out of date.
"Every five to seven years there were upgrades to the interior of the G-Class, but there were certain recurring customer demands, such as better steering, which had been requested for quite a long time," explains Güthenke.
He diplomatically admits there were different views on the look of the G-Class Mk2 between the team responsible for the SUV and Mercedes' design team headed up by Gorden Wagener. In the end, the new G-Class, revealed at the Detroit motor show last month, stayed true to its original styling. That will ensure, it is hoped, that legions of existing buyers will remain faithful to it.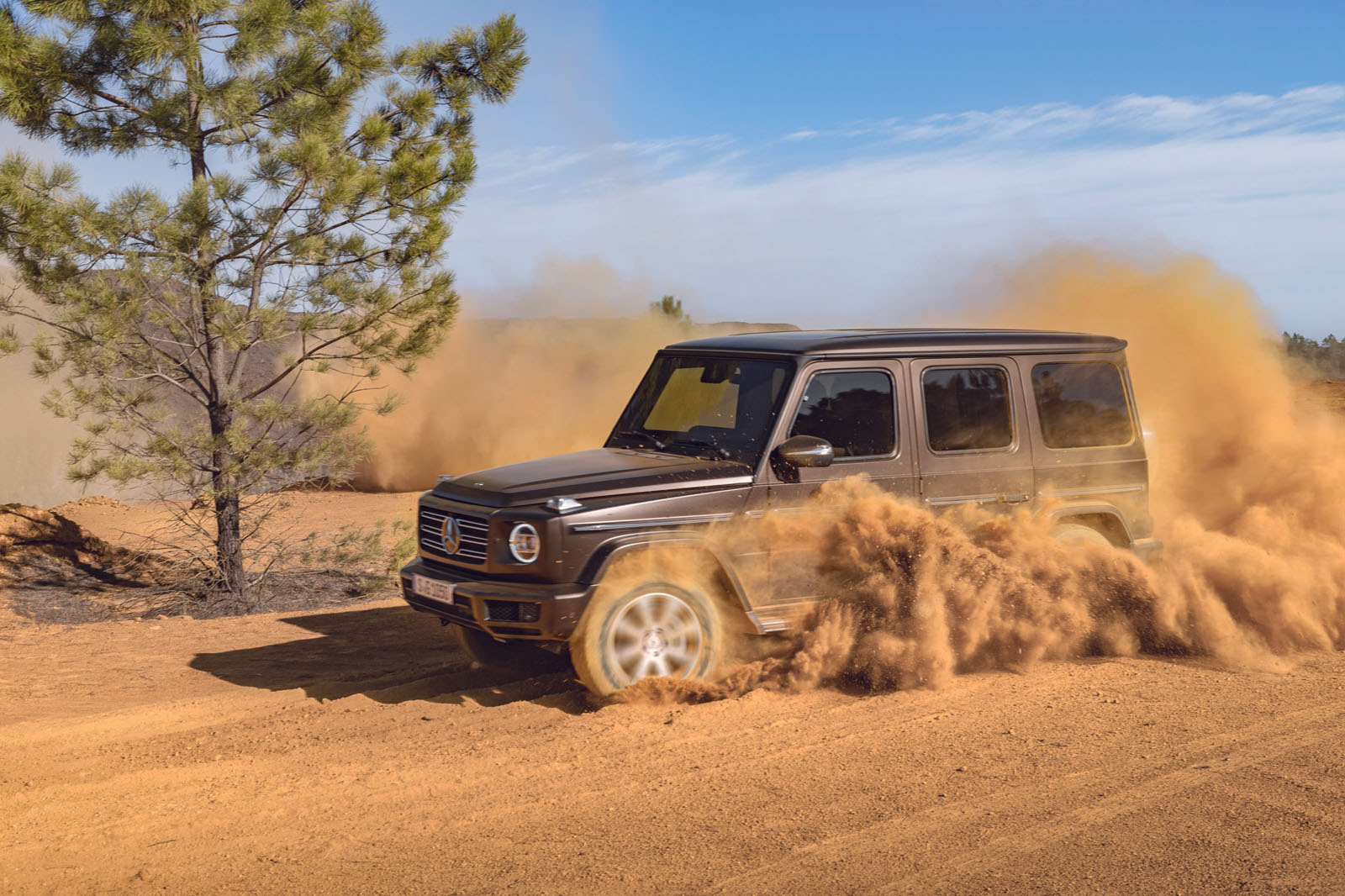 Despite its similar looks, almost everything is new, with only three components – the grab handle, the headlights washer system and the cover for the spare wheel – identical to those on its predecessor.
"It was important to find the right balance of what to keep and what needed to be improved," says Güthenke, who runs Mercedes- Benz G, the Graz-based subsidiary responsible for the G-Class. "We seem to have found a good level." Along with that balance of old and new, he claims he is most pleased with two things: "What every customer will feel immediately is the on-road performance, thanks to an improved chassis, as well as interior comfort. Then, off-road capability, which is even better than the old one."
The G-Class sold 22,000 units last year, which is a drop in the ocean compared with the 805,000 SUVs that Mercedes sold overall, led by the GLA and GLC. But Güthenke explains: "The G-Class is the gene donor for all of our SUVs – that's why they all have the 'G' in their names. There are not so many icons still alive and so we feel committed to make sure this happens for our car.