The Mercedes-Maybach G650 Landaulet, a range-topping version of Mercedes' G-Class, has made its public debut at the Geneva motor show.
It will act as a farewell to the current-generation model when it goes on sale later this year. 
The plush four-seater military-grade SUV is the latest in a burgeoning number of high-priced models from the German car maker's revived Maybach sub-brand.
The 621bhp twin-turbocharged 6.0-litre V12 powered limousine-cum-off-roader foreshadows the launch of a heavily upgraded version of the 38-year-old G-class later this year. It features a semi-convertible roof structure similar in style to that adopted by the Maybach 62 Landaulet launched in 2007.  
Read more: we take a ride in the G650 Landaulet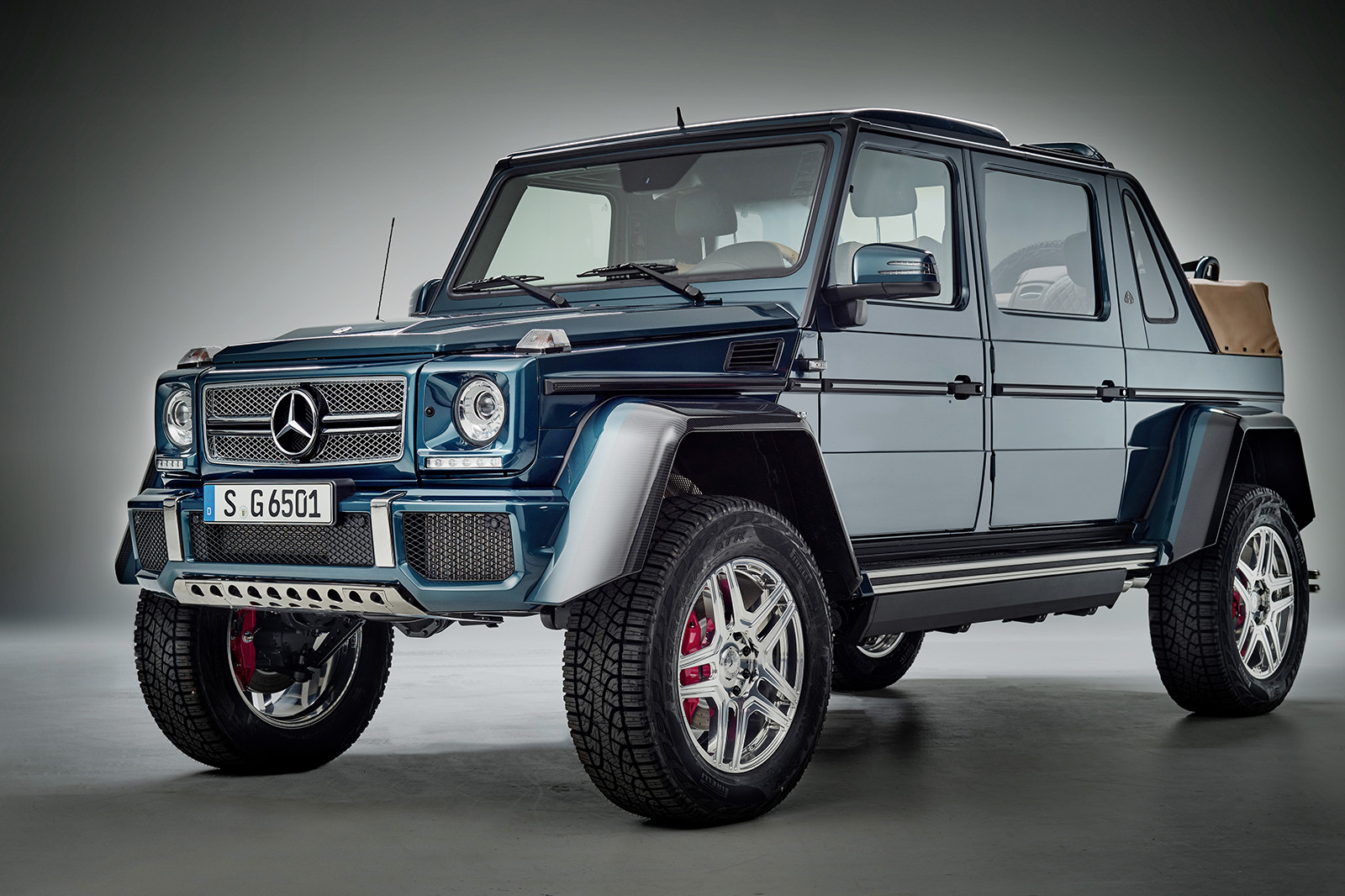 Based around the long-wheelbase G-class with the widened body, modified running gear and portal axle chassis from both the G63 6x6 and more recently introduced G500 4x4², the four-door G650 Landaulet stretches to 5345mm in length, 2110mm in width and a generous 2335mm in height.