The Mercedes-Maybach G650 Landaulet, a range-topping version of Mercedes' G-Class, has made its public debut at the Geneva motor show.
It will act as a farewell to the current-generation model when it goes on sale later this year.
The plush four-seater military-grade SUV is the latest in a burgeoning number of high-priced models from the German car maker's revived Maybach sub-brand.
The 621bhp twin-turbocharged 6.0-litre V12 powered limousine-cum-off-roader foreshadows the launch of a heavily upgraded version of the 38-year-old G-class later this year. It features a semi-convertible roof structure similar in style to that adopted by the Maybach 62 Landaulet launched in 2007.
Read more: we take a ride in the G650 Landaulet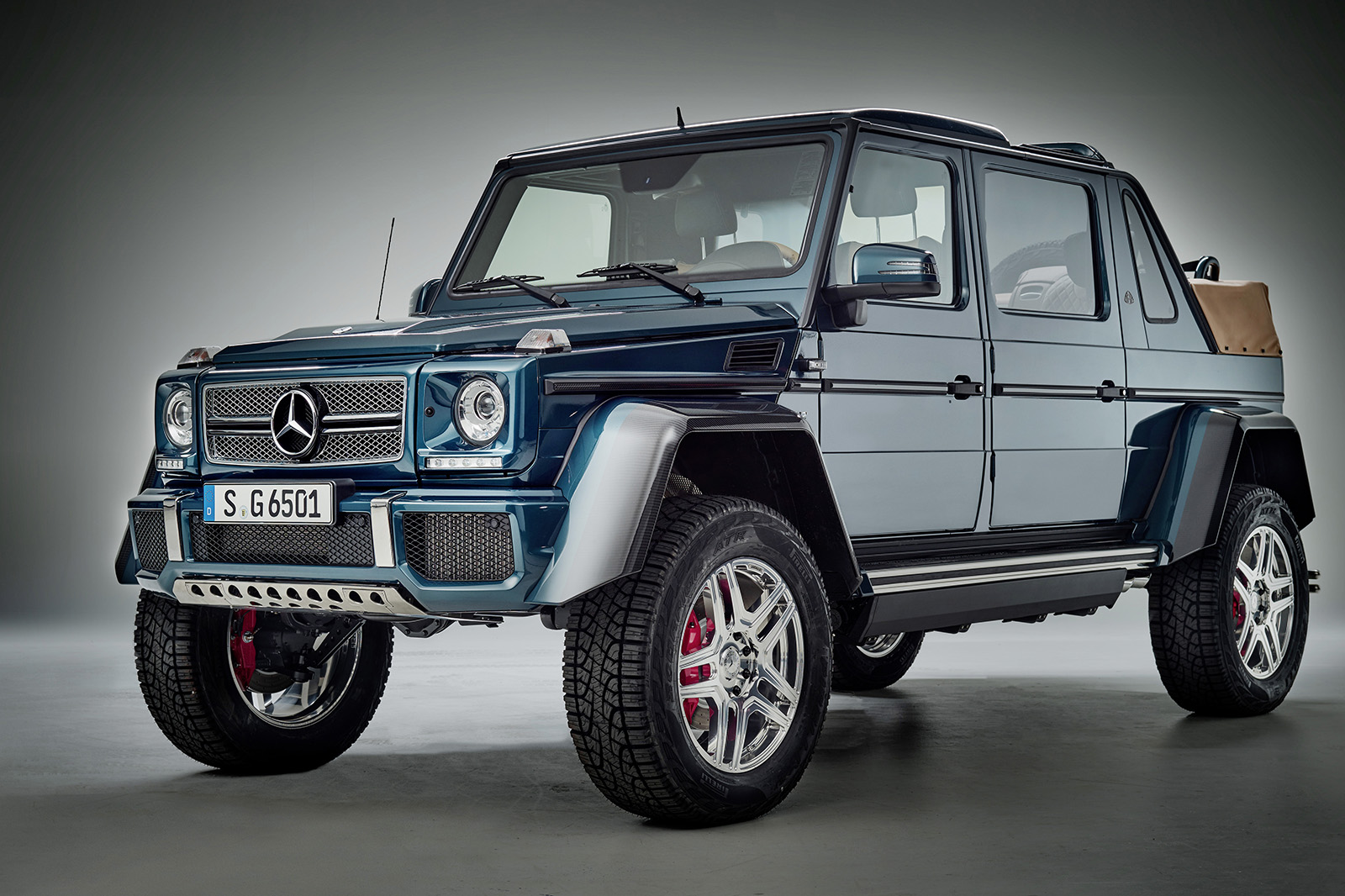 Based around the long-wheelbase G-class with the widened body, modified running gear and portal axle chassis from both the G63 6x6 and more recently introduced G500 4x4², the four-door G650 Landaulet stretches to 5345mm in length, 2110mm in width and a generous 2335mm in height.
The fifth in the current range of Maybach models also rides on a wheelbase of 3428mm – or some 258mm longer than the long wheelbase S-class, which forms the basis of similarly luxurious Mercedes-Maybach S65.
Entry to the G650 Landaulet's leather-lined cabin is via a running board, which hinges from underneath the doors. Inside, the latest member of the Maybach line-up provides seating for four, with the electronically adjustable individual rear seats borrowed from the S-class mounted well back to free up legroom.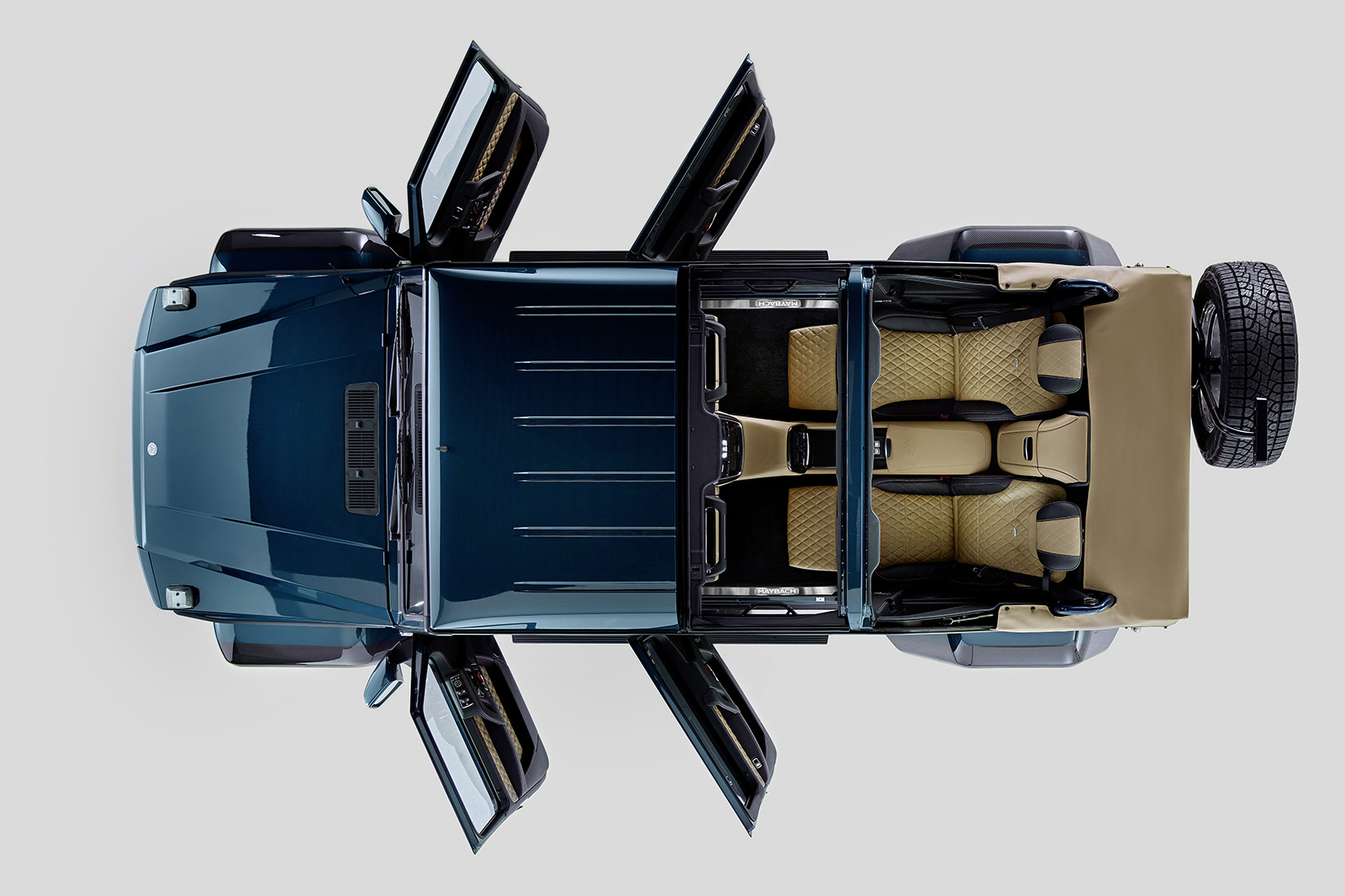 While the driver and front seat passenger are accommodated under a fixed steel roof, the rear seat passengers can choose to go top down; at the press of a button the fabric rear section retracts back and stows behind the rear seats above the luggage compartment.