This is how interesting Volvo is at the minute. Everyone involved in this test, bar me, has been calling it the 'Volvo V90 triple test'.
It's really not, you know. The V90 has been available for, ooh, months. The freshest car here – even if going on sale a couple of months after the V90 makes it the equivalent of a second-born twin in car age terms – is the new Mercedes-Benz E-Class Estate.
But although the E-Class Estate is why we're here today, there's just something reassuringly familiar about an E-Class wagon, isn't there? It's a constant, as reassuringly ever-present as your garden fence.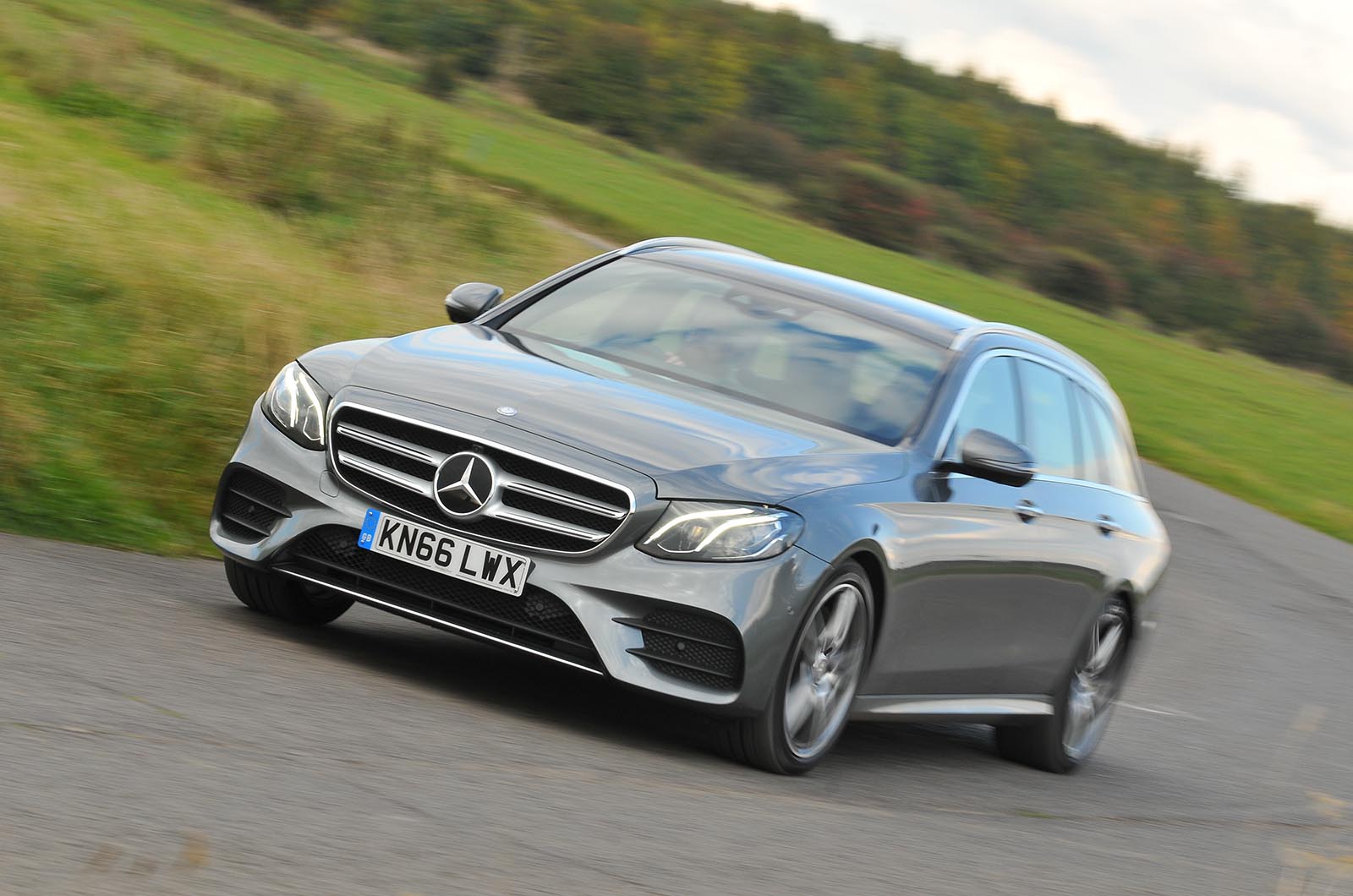 The V90, though. Ah, well, that's something else. Of course, there is always a big Volvo estate, but rarely has one been such an integral and noticeable part of its company's resurgence. Not since the 850, in fact – that boxy, five-cylinder, BTCC-dwelling, 'Shock: a Volvo that's great to drive' cover-story car – has there been such a hubbub (some call it a kerfuffle, some a brouhaha) about a big Swedish wagon.
So, go on, that's where we'll begin. The S90 saloon/V90 estate is the second model to arrive under Volvo's big Chinese-backed plan to sell more cars. It's based on the same basic architecture as last year's Volvo XC90, a car we like a lot, but is unencumbered by the necessity to have a tall 4x4's body, and with another year's development under its belt, it ought to be even better. It arrives here with a 187bhp 2.0-litre four-cylinder diesel engine (all Volvos are 2.0-litre fours these days), driving the front wheels through an eight-speed automatic gearbox and called the D4. In midrange Inscription trim, it's £37,555, before options. This one is modestly specced up to £40,730.
Then there's the E-Class. Its range is bigger and more complicated, with SEs for comfort and AMG Lines for 'greater sporty feel', or something, and this is the latter. There are V6s but this is an E220d, which has a 2.0-litre diesel making 191bhp. It's longitudinally mounted but unique in this company in that it drives the rear wheels, and via a nine-speed automatic gearbox. The list price is £40,430, which is on the nose of the Volvo, but its optional equipment takes the price to £50,895.