McLaren Special Operations has revealed a special version of the 570S coupé, called the MSO X, that gains GT4 bodywork and a race-inspired interior.
Ten examples of the road-legal model have been created for the US market's largest McLaren dealership, McLaren Newport Beach. Each has already found a buyer.
The MSO X features the same fixed rear wing, roof intake and bonnet ducts as the 570S GT4 racer. The wing is claimed to add close to 100kg of downforce. The car also gets more carbonfibre panels and a titanium sports exhaust, while the wheels come wrapped in sporting Pirelli P Zero Corsa tyres.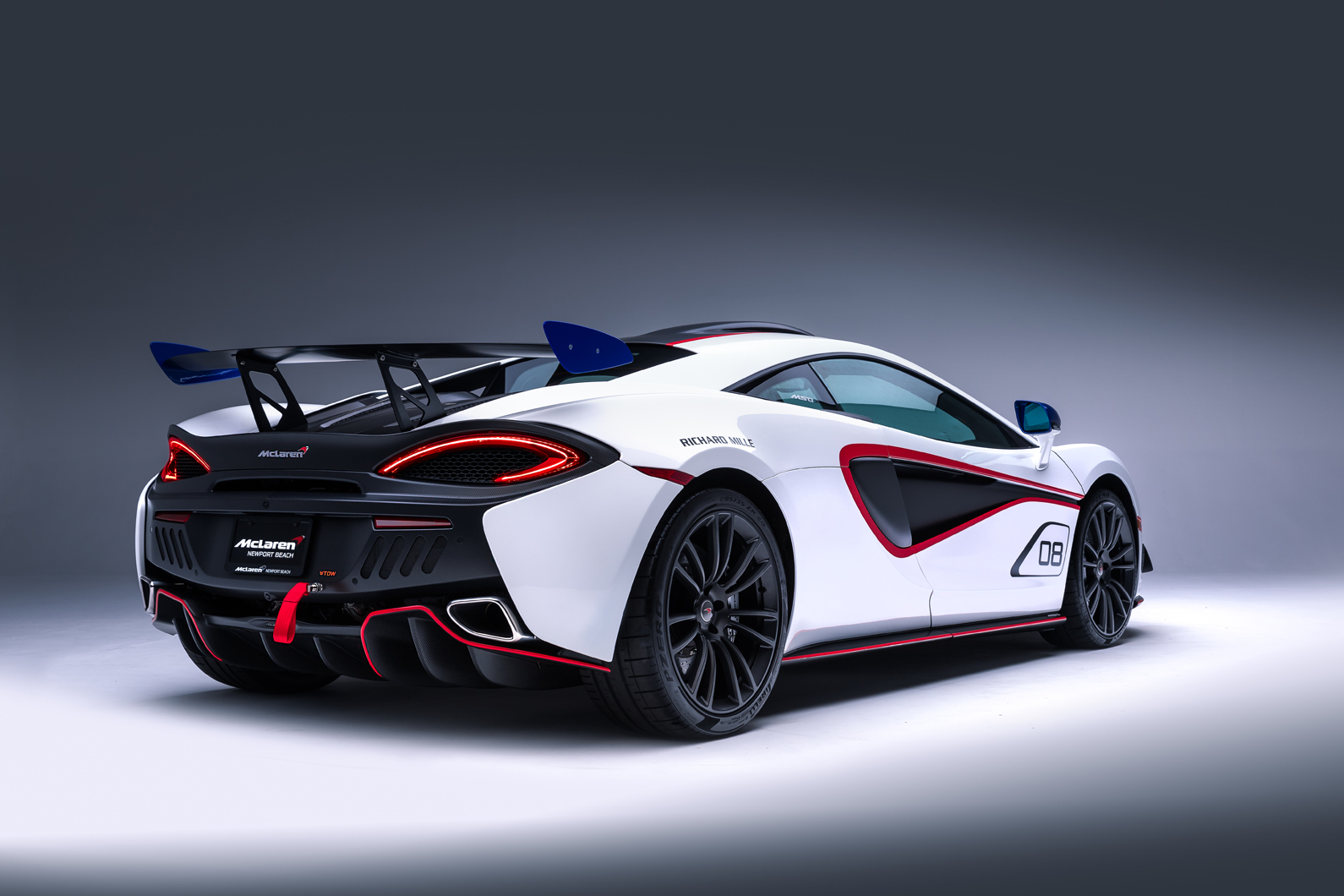 MSO has also added the same rear bumper cutouts, which remove unnecessary material and save weight. There's also a tow strap at the front.
Inside, the MSO X features a pair of carbonfibre-backed bucket seats complete with harnesses, although there are also conventional seatbelts for everyday driving. Additionally, the steering wheel features a race-inspired centre line and the carbonfibre of the car's Monocell II tub is left exposed in places.