You're doing a track day in your Porsche Cayman. It's the Silverstone Grand Prix circuit. Ahead, you catch a glimpse of a shard of automotive exotica.
As you power through Becketts, you pick out the shape of a LaFerrari. It disappears on the straight because you have 370bhp to its 950bhp, but by the time you've reached the exit of Stowe your windscreen is full of Ferrari once more. You nip by under braking for Vale and as you leave Club and look in the mirror again, it's gone.
This is not a fantasy. It may be that the Ferrari driver wasn't trying hard, but in a day spent driving the latest GT4 racers at a Silverstone track day populated not only by LaFerraris but also Radicals, BAC Monos, Ariel Atoms, Porsche 911 GT3 RSs and other apocalyptically fast road cars, nothing got a sniff of the exhausts of any of the GT4 race cars we had gathered to investigate and enjoy.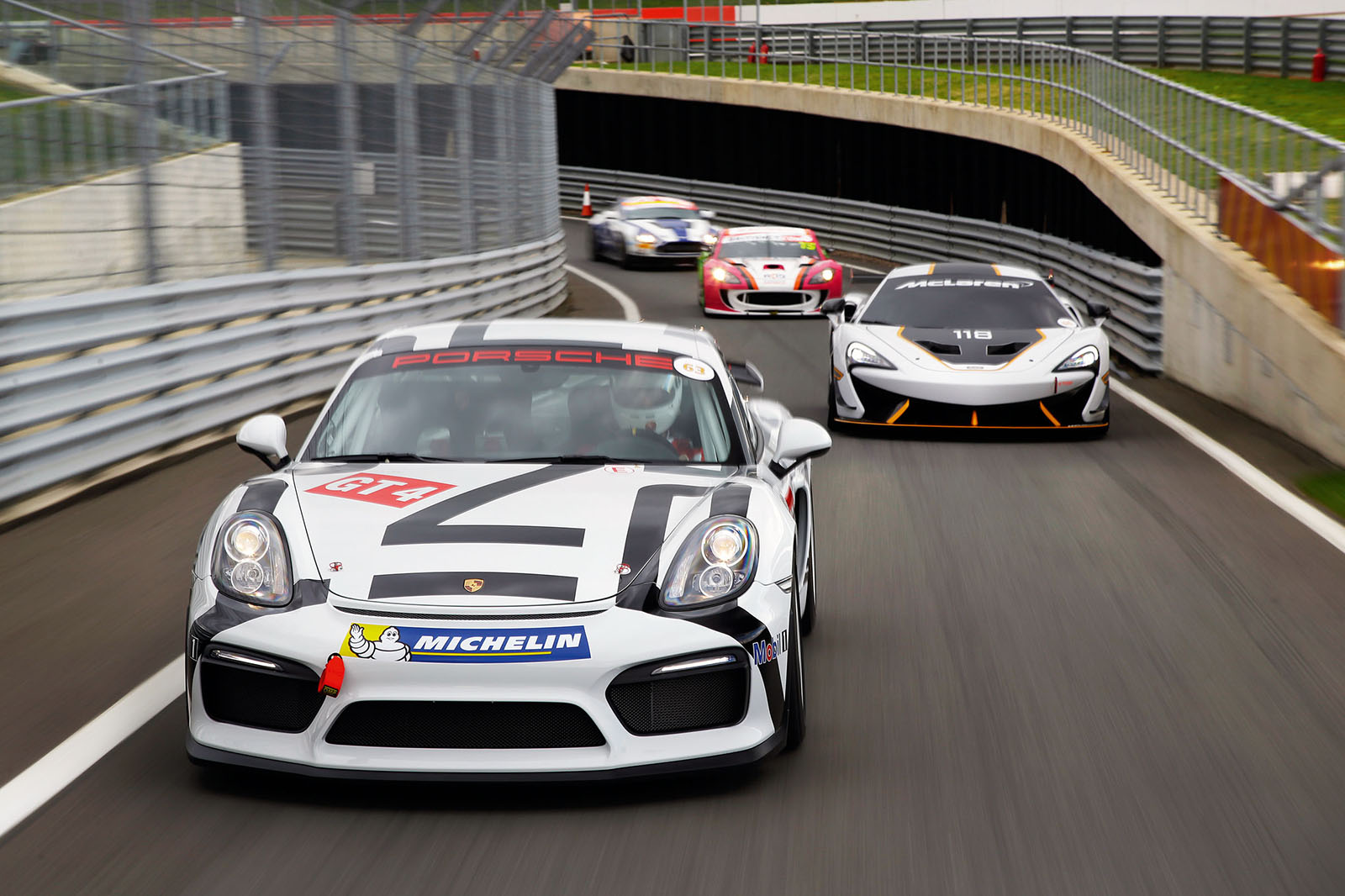 It seems odd that you can take a car like a Cayman, throw some race suspension, slick tyres and a bit of aero work at it and emerge with something that, over a lap, will humble the fastest street machines. But such is the magic of the GT4 car, an accessible and, for many, affordable formula which, along with the horrendous costs of modern GT3 racing, explains the interest it is currently enjoying around the world.
GT4 cars can be raced as part of the British GT Championship, in the Britcar championship and in a dizzying array of series and 24-hour races. Cars are mainly based on production road models with stripped interiors and the aforementioned suspension, tyres and aero. Crucially, performance between competitors is levelled by the authorities by many different Y means via the so-called Balance of Performance process, but it is usually done by limiting power through engine restrictors, adding ballast or clipping wings – which is how the McLaren 570S GT4 seen here should be no faster over a lap than the Cayman. Or that's the theory.