Lynk&Co's third production model, the 03 saloon, has been detailed in new images after its public debut at the Chengdu motor show.
The new batch of shots reveals the all-new car's cabin, which shares design cues with the latest Volvo models as well as the 03's siblings. It sits on the Compact Modular Architecture (CMA) that Lynk&Co co-developed with fellow Geely-owned brand Volvo, and is due on sale in China from October.
The four-door saloon will at first be focused on the Chinese market, the home of Lynk&Co's parent, but it could reach Europe at a later date. If it does, it will follow the 01 and 02 SUVs, which have already been confirmed for launch here in late 2019.
The 03 will be offered in China with 1.5-litre three-cylinder and 2.0-litre four-cylinder turbocharged petrol engines, while a plug-in hybrid (PHEV) version that's capable of 40 miles on electric power alone is also due. The PHEV variant is expected to be the launch model in Europe.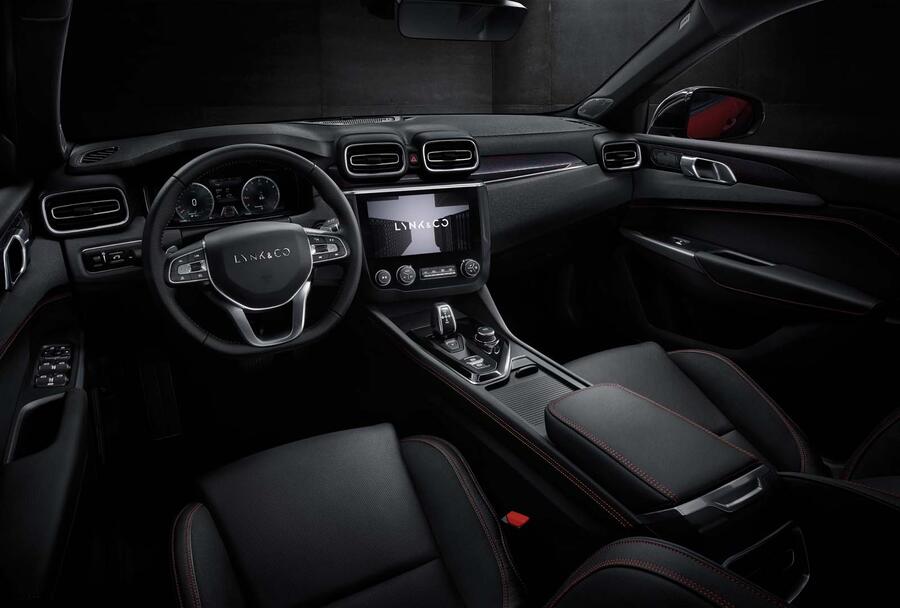 Lynk&Co's models feature highly connected technology, so the 03 is expected to follow suit and come with large touchscreens that offer internet connectivity. The 03 could also get a share button, as introduced in the 01, that allows other users to access the car with a temporary digital key sent to their smartphone.
The CMA platform is also used by the Volvo XC40 and will underpin the Swedish group's first all-electric model, which is set to launch in 2019. An electric version of the 03 is therefore also a possibility, but that isn't likely to arrive until the start of the next decade.
Lynk&Co 01 prototype first drive