The Vanquish 25, debut project of former Jaguar design boss Ian Callum and his new Callum design group, has made its first public appearance at the Hampton Court Concours of Elegance.
Callum is planning to build a batch of comprehensively rethought and re-engineered Aston Martin Vanquish V12s as the new business's first bespoke car project. 
The Vanquish 25 project forms part of a series of R-Reforged edition cars fully endorsed by Aston Martin, with customers able to upgrade their existing car, or have R-Reforged source one for them. UK-based R-Reforged has previously worked with Aston Martin on other projects, and will play a key role in the Callum project's customer experience.
Each finished car is expected to cost £550,000 including a sourced V12 Vanquish. Delivery of finished cars is due to start late this year and the full batch of 25 should be completed and delivered at the end of 2020. 
The Astons will be returned to bare metal and rebuilt from scratch in Callum's new Warwick-based workshops. They will incorporate dozens of subtle and not so subtle changes, some of which Ian Callum has wanted to make since his original Vanquish design hit production in 2001.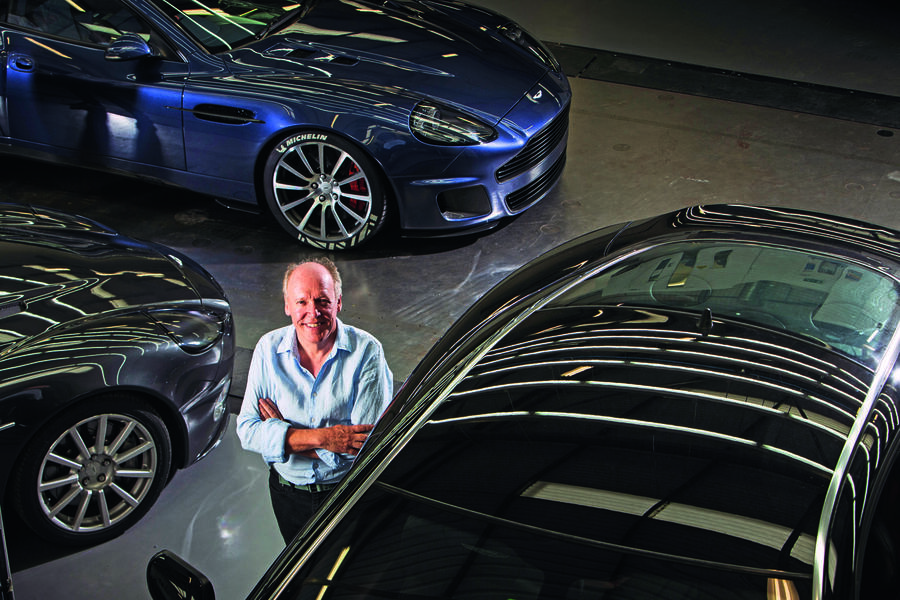 "There are things on the car I've always wanted to fix," he said. "Now I have the chance." 
One strong theme running through the whole car is a unique fabric and trim pattern that Ian Callum, a loyal Scot, calls his "abstract tartan". It appears in the Vanquish in surprising places, such as air outlets and speaker grilles, as well as seating and trim panels and will be used on Callum cars in future.