The Hyundai Kona small SUV has been shown in more detail by Hyundai, confirming that the model we spotted undisguised ahead of its official debut this June featured its final design.
Hyundai also announced that the Kona will get a head-up display - a first for Hyundai - with class leading display quality, the brand claims. A Hyundai spokesman was unable to confirm whether the system would be standard somewhere in the range or an optional extra, but it's likely that it'll feature only on higher-end models.
The new picture is the only sighting of the vehicle without covers. Earlier glimpses were of a development car that was under camouflage at the Nürburgring.
The Nissan Juke rival is due to launch next month and will be priced from about £15,000.
It'll be the fourth SUV in Hyundai's line-up and is charged with taking Europe by storm, as part of ambitions to make Hyundai the biggest Asian car maker in the market by 2021.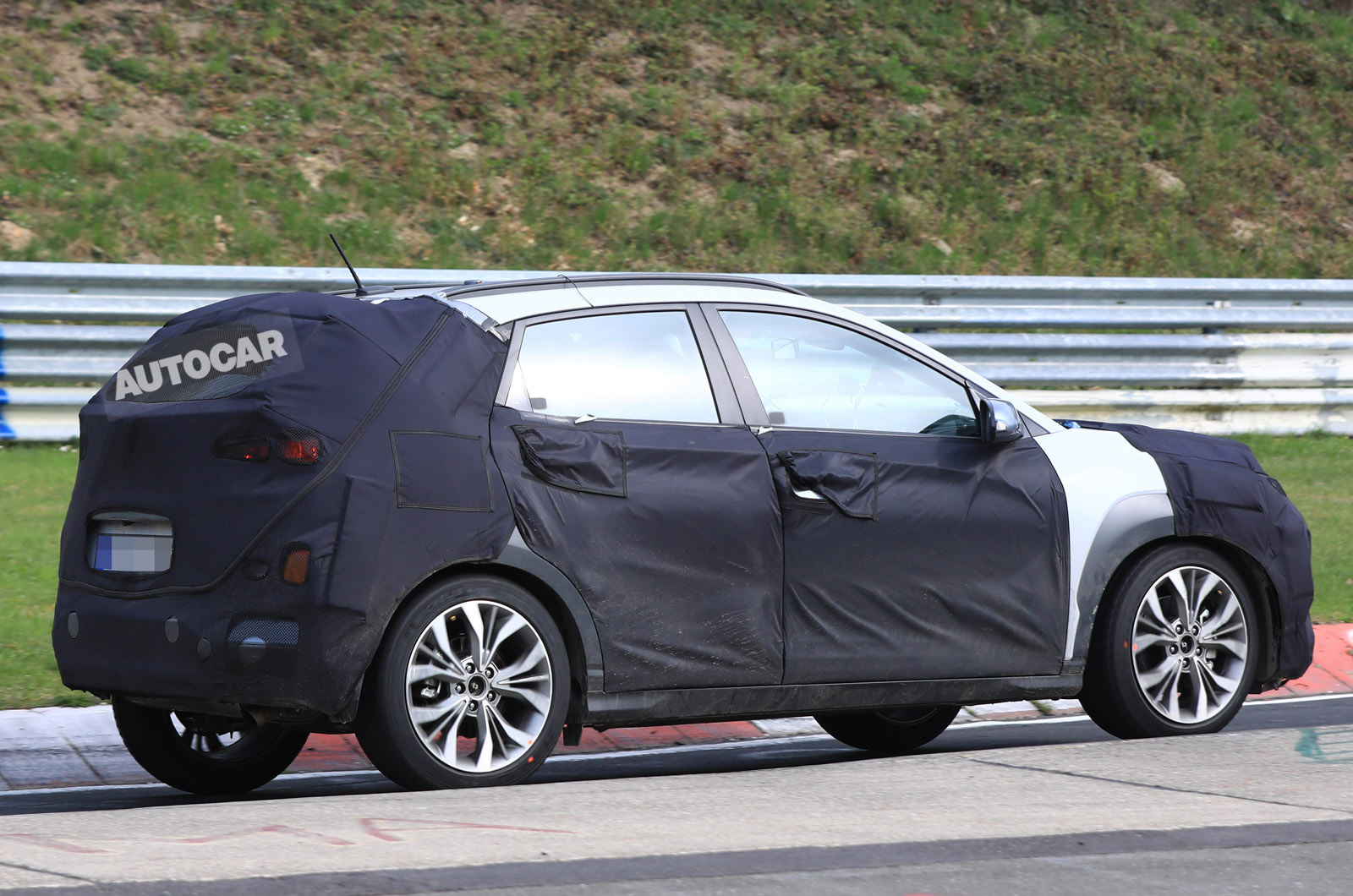 It'll be built upon a structure shared with sister company Kia's Stonic which is also due at the Frankfurt motor show this September.
The Kona is described by Hyundai as a 'true SUV', suggesting it'll have four-wheel drive and could share technology with the larger Hyundai Santa Fe. It'll be a global product, unlike the i30, and enters one of the most fiercely competitive markets in the industry.
Its true SUV ethos would contrast rivals such as the Juke and Kia Soul which are marketed with a more urban focus.
As part of Hyundai's European push, the Kona, which gets its name from a district in Hawaii, will be followed by 29 more new model variants.