The Hyundai Kona small SUV has been shown in more detail by Hyundai, confirming that the model we spotted undisguised ahead of its official debut this June featured its final design.
Hyundai also announced that the Kona will get a head-up display - a first for Hyundai - with class leading display quality, the brand claims. A Hyundai spokesman was unable to confirm whether the system would be standard somewhere in the range or an optional extra, but it's likely that it'll feature only on higher-end models.
Another image posted on a Facebook page shows the car being filmed for what appears to be promotional footage, revealing its exterior design in full for the first time.
The car takes a new design direction from other Hyundai models with twin headlights and a cascading grille. The back looks to share some lines with the Tucson.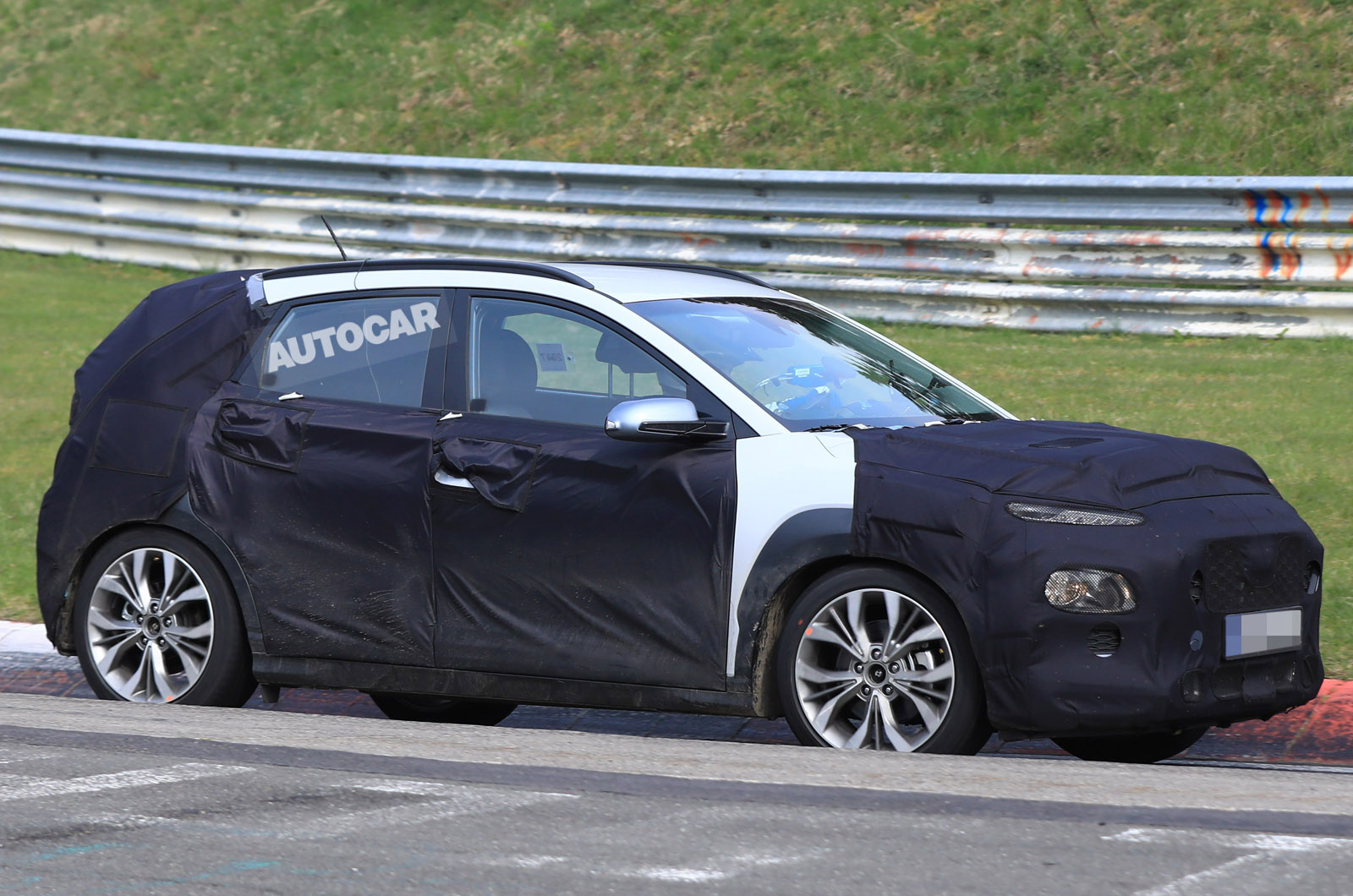 The new picture is the only sighting of the vehicle without covers. Earlier glimpses were of a development car that was under camouflage at the Nürburgring.