People who visit country pubs in the evening usually expect to stay a few hours. On the night we called in, most patrons at The Olde Coach House, Ashby St Legers, near Rugby, did precisely that. It's doubtful they even noticed the arrival of 'enthusiast' cars in the adjacent parking area, most vaguely rally-oriented with extra lights, decals, mudflaps and chunky tyre treads.
For us, on this late winter evening, the pub was the meeting point and start of a 12-car night navigation rally staged by the Loughborough Car Club – and Autocar's own Vauxhall Astra was to be one of the entrants.
Vauxhall Astra long-term test review: battling badge snobbery
Nav rallying, new to me, is an accessible but highly competitive form of road-oriented competition whereby a dozen two-person crews (driver and navigator) are provided with cryptic details of a 50-mile, twohour route that they must attempt to drive to an exacting timetable. This particular night, we were supposed to start at around 8pm – which meant we'd be back well before the pub shut.
The nub of the nav rally challenge is successfully to reach and pass through a series of marshalled controls at a time prescribed (to the minute) by the organisers, and also to pass various unheralded 'passive controls' to prove you truly followed the route. The event average speed is set a bit below 30mph, which might sound tame, but, as I discovered, the combination of slow minor roads, complex junctions and the odd mistake soon means you're giving your car the beans through the night in a rather exhilarating way.
Our rivals brought an interesting array of cars, including some Renault Sport Clios, a Lotus Elan Plus 2 covered in lights, a Ford Puma and a Toyota GT86. Navigator Andrew Duerden and I stuck out in our recently arrived, very shiny and entirely bog-standard Vauxhall Astra SRi diesel but, looking at the others, I was pretty sure we were in for the most comfortable ride of the field.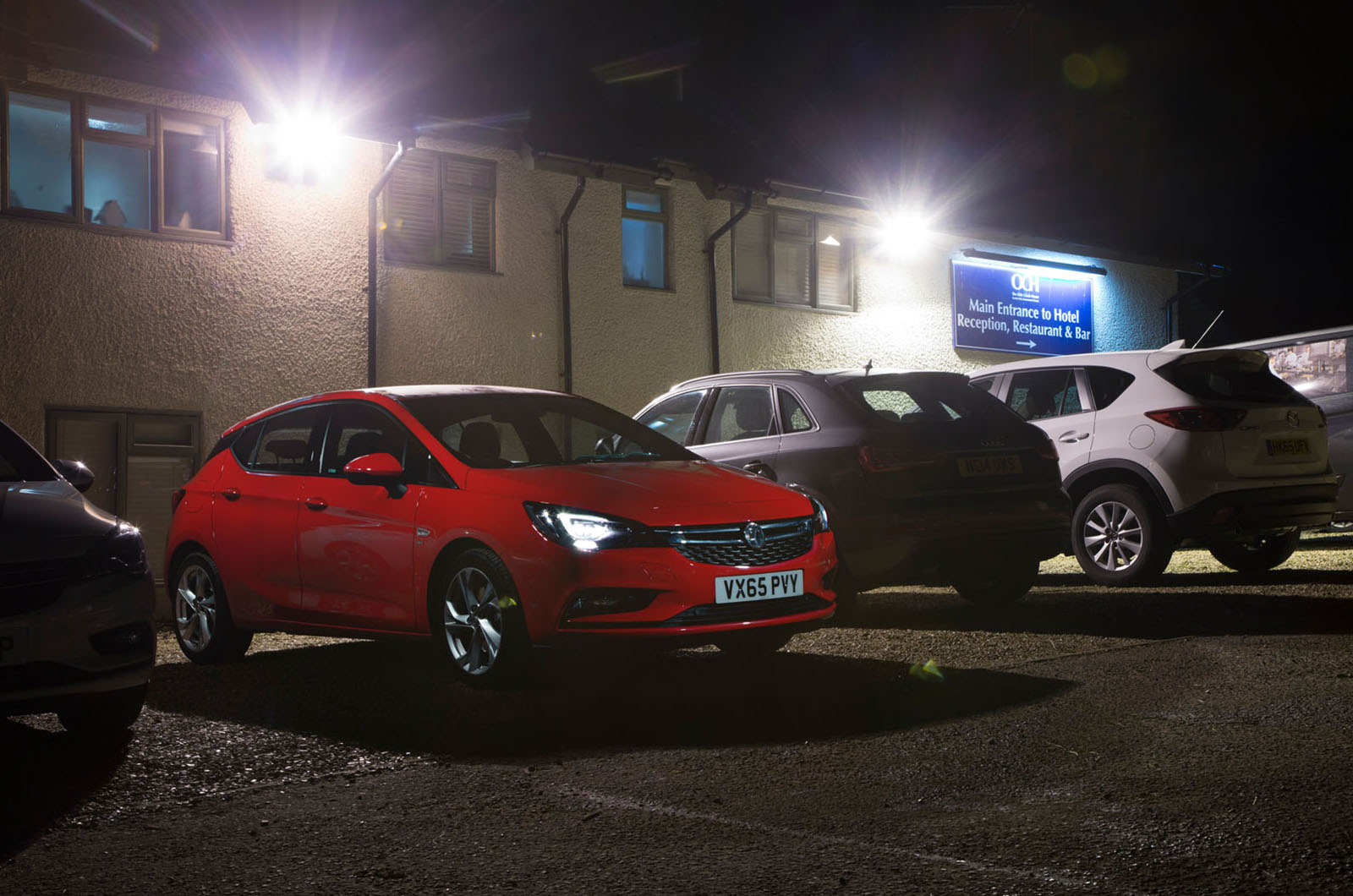 Duerden is a long-time Vauxhall man and a regular organiser and performer in night navigation rallies, so for this one we were classed as Experts rather than the Beginners we'd have been if the car's occupants had both been as inexperienced as me. Even when you've done several events, they still call you a Novice, and I was soon to discover why.