Key styling elements of the new Aston Martin Vantage will look familiar to anyone who has admired James Bond's DB10 in the film Spectre.
That's because the design of the film's one-off was inspired by and inspired the newest Aston.
2018 Aston Martin Vantage revealed
"When the Bond producers came to talk to us, we were starting really early work on the Vantage," said designer Sam Holgate. "They saw one of my sketches on the wall and said: 'We want that.' At the time, I was just starting on a full-size clay model of Vantage but things were moving in big volumes. That design spiralled into the DB10."
Q&A with Aston Martin's Chief Technical Officer on the new Vantage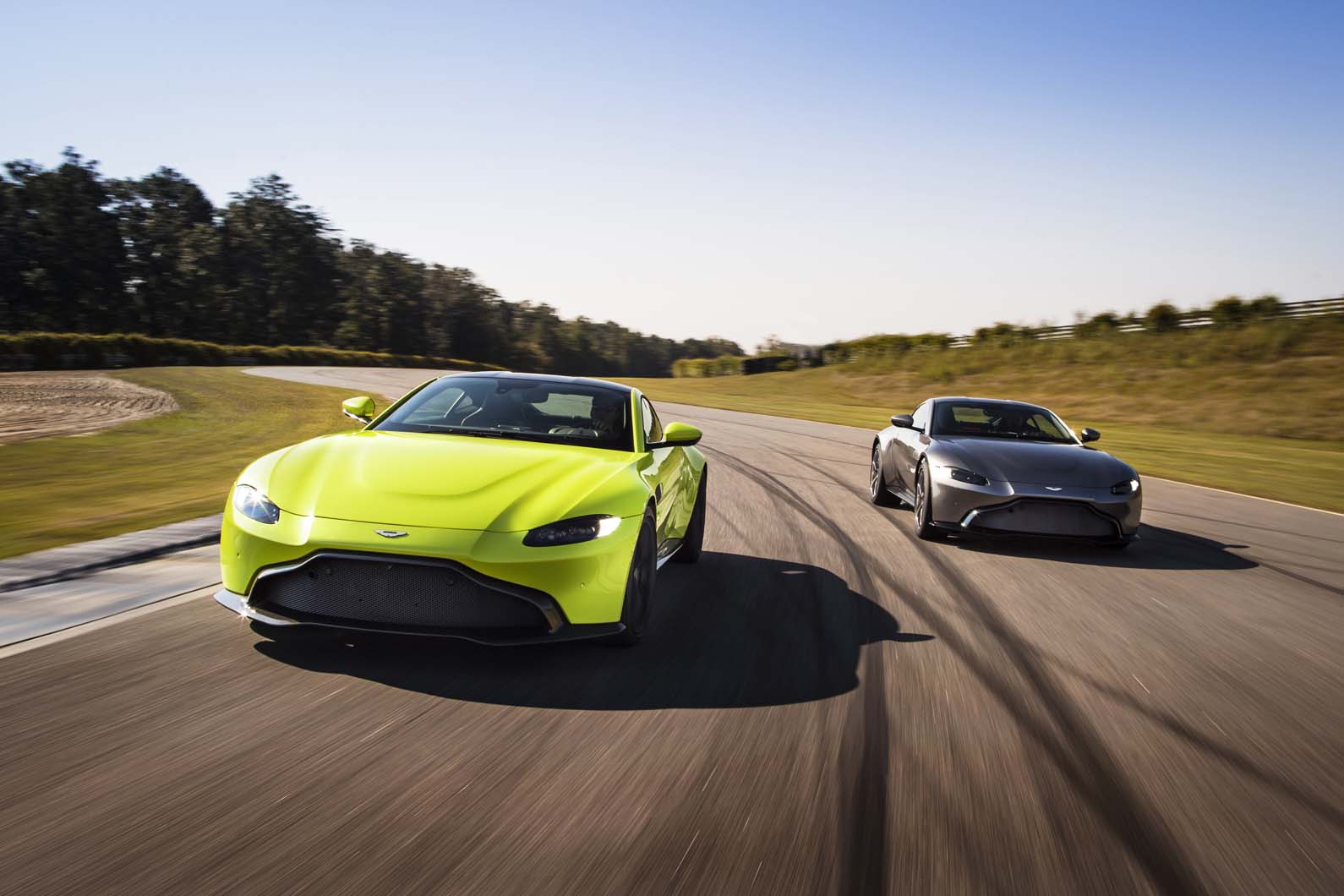 The resultant one-off was, somewhat controversially, given a full 'DB' model name. But although it took its own form, the shared DNA with the Vantage gave Aston Martin's design team some invaluable insights that fed back into the production car. In particular, an opening shot showing the partly illuminated outline of the car helped put the focus on the clear front and rear form.
First drive: Aston Martin Vantage prototype
"The DB10 was a unique opportunity, something that never normally happens," said Holgate. "Part-way through the design process for Vantage, we got to see the language and form we were working on driving around outside in different environments and see how people reacted to it. While it was a side alley to Vantage, we could really take stock of what was good and bad.
Opinion: will the new Aston Martin Vantage justify its price?
There's DNA in the DB10 with the purity of the original Vantage. When we came back to this, we really wanted to turn up the volume on the athlete side of things."
Related stories:
used Aston Martin cars for sale
Peugeot 107 1.0 12V Verve Euro 4 3dr
Ford Focus 1.0T EcoBoost Titanium X Auto Euro 6 (s/s) 5dr
Audi A1 1.4 TFSI Sport Euro 5 (s/s) 3dr
Nissan Qashqai 1.6 N-tec 2WD Euro 5 5dr
Land Rover Range Rover Evoque 2.0 TD4 HSE Dynamic Auto 4WD Euro 6 (s/s) 5dr
Peugeot 2008 1.6 E-HDi Allure EGC Euro 5 (s/s) 5dr
Kia Picanto 1.1 Strike 5dr
Skoda Octavia 2.0 TSI VRS DSG Euro 6 (s/s) 5dr
Powered By