An even racier F version of the Lexus LC sports car is expected to arrive next year and could be powered by a hybrid drivetrain offering up to 600bhp as Lexus plans to update its hardcore F portfolio with a flagship sports car.
The uprated version of the LC, the LC F, has been spotted testing with minimal disguise before a likely reveal towards the end of next year.
The spy images, taken in Germany, show a prototype LC with an aggressive body upgrade including enlarged air intakes, flared wheel arches and a lower stance. Bespoke wheels look to hide enlarged brakes, while at the rear a revised bumper hides a beefier exhaust system and what looks like an underbody diffuser.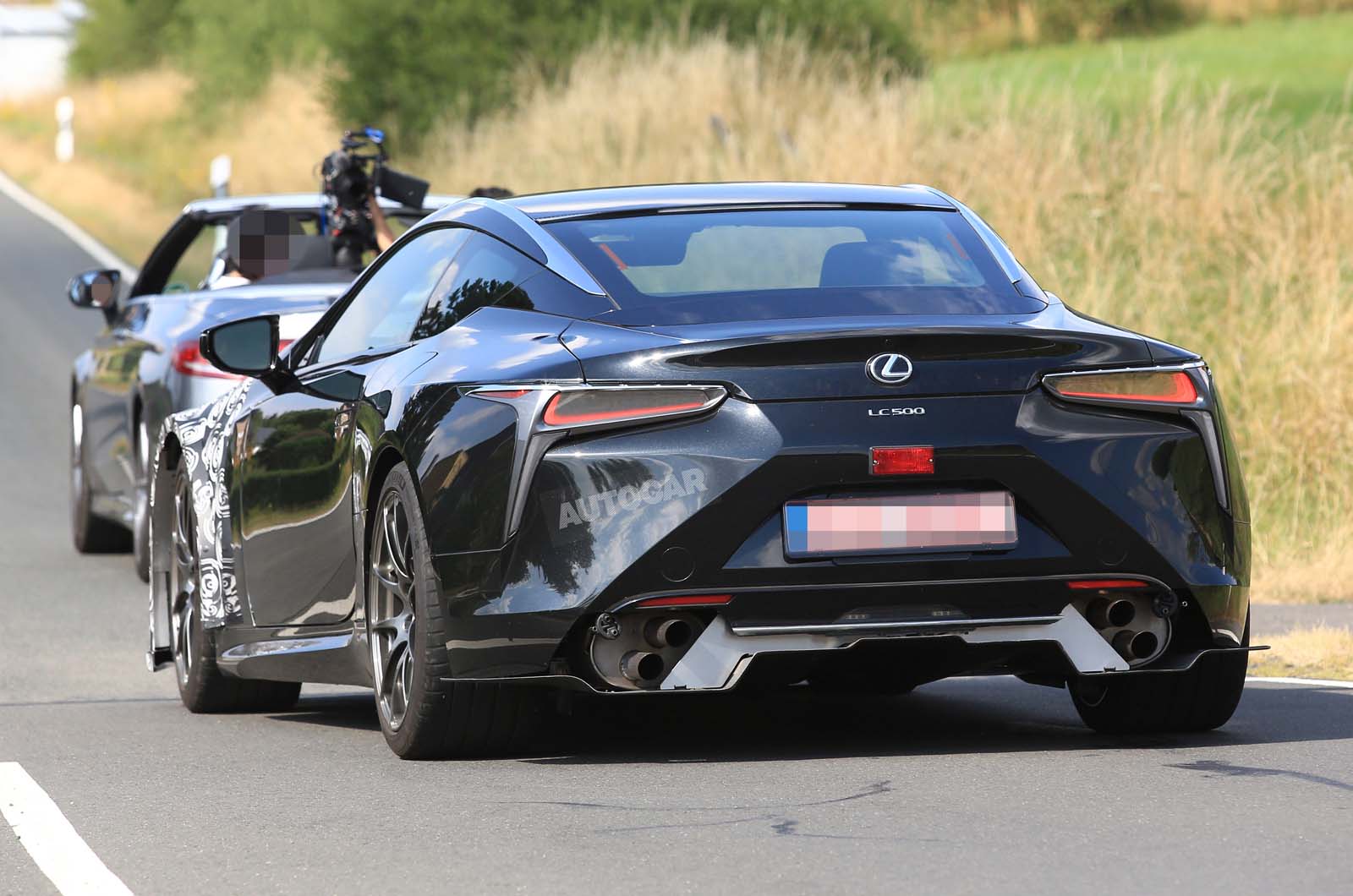 Technical details are still under wraps, but Autocar understands that there is potential for Lexus to showcase its hybrid technology with the LC F. That should mean a significant power upgrade over the LC 500h V6 hybrid's 354bhp and the LC 500 V8's 467bhp.