An even racier F version of the Lexus LC sports car is expected to arrive next year and could be powered by a hybrid drivetrain offering up to 600bhp as Lexus plans to update its hardcore F portfolio with a flagship sports car.
The uprated version of the LC, the LC F, has been spotted testing with minimal disguise before a likely reveal towards the end of next year.
The spy images, taken in Germany, show a prototype LC with an aggressive body upgrade including enlarged air intakes, flared wheel arches and a lower stance. Bespoke wheels look to hide enlarged brakes, while at the rear a revised bumper hides a beefier exhaust system and what looks like an underbody diffuser.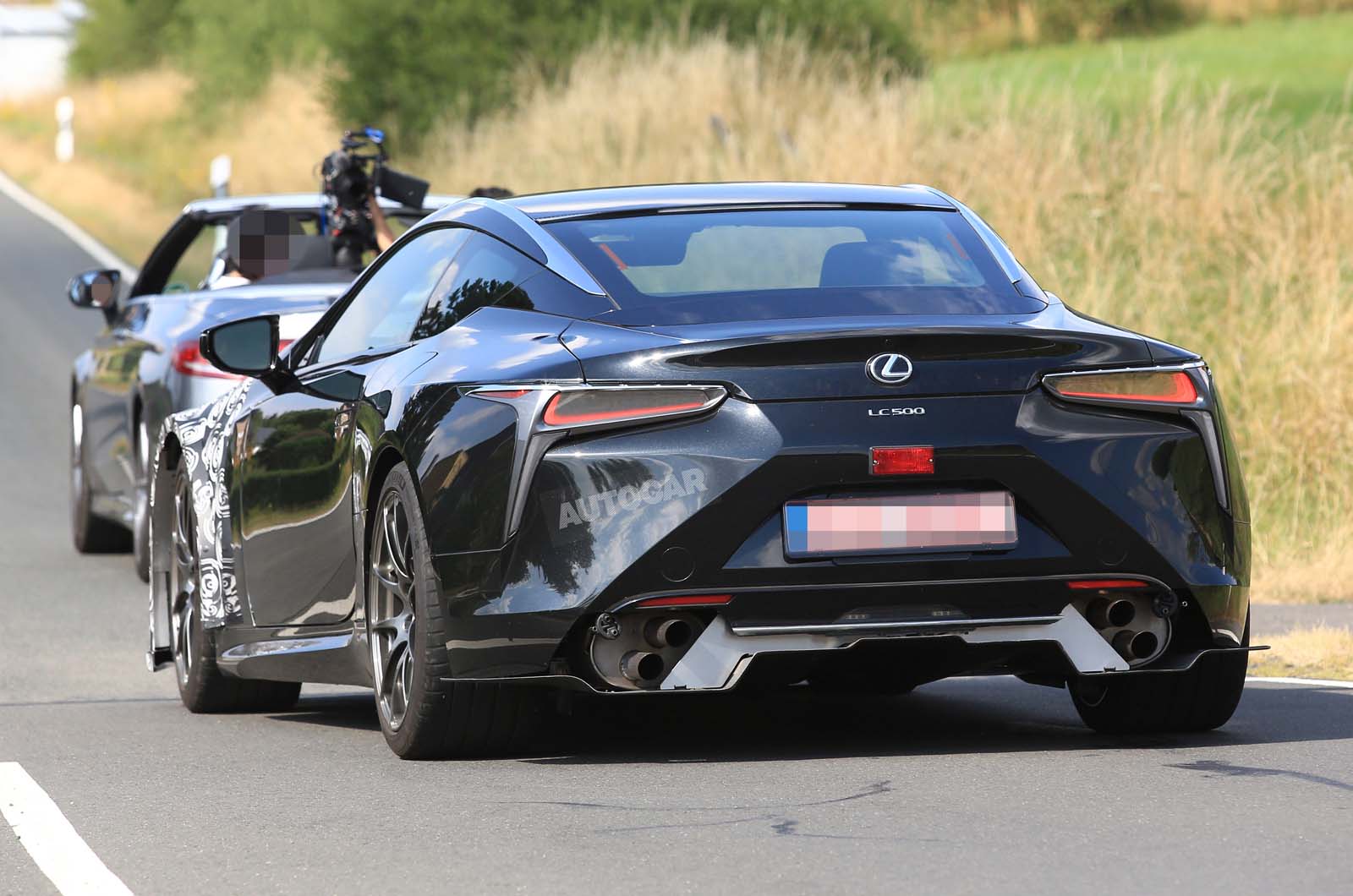 Technical details are still under wraps, but Autocar understands that there is potential for Lexus to showcase its hybrid technology with the LC F. That should mean a significant power upgrade over the LC 500h V6 hybrid's 354bhp and the LC 500 V8's 467bhp.
If the LC F is to keep pace with rivals such as the Jaguar F-Type SVR and forthcoming BMW M8, it would require an output approaching 600bhp. It's not clear yet whether the Japanese brand will upgrade the existing V6 or V8 powertrains or develop an all-new unit.
The LC was developed with the express intent of highlighting Lexus's sporting credentials and new focus on dynamic capability, therefore an F model is the natural next step. Expect mild chassis and brake upgrades to harness any extra power.
Talking to Autocar late last year, Koji Sato, Lexus's chief engineer, denied such a project was under way but conceded that the hybrid technology would be more interesting if the project was approved.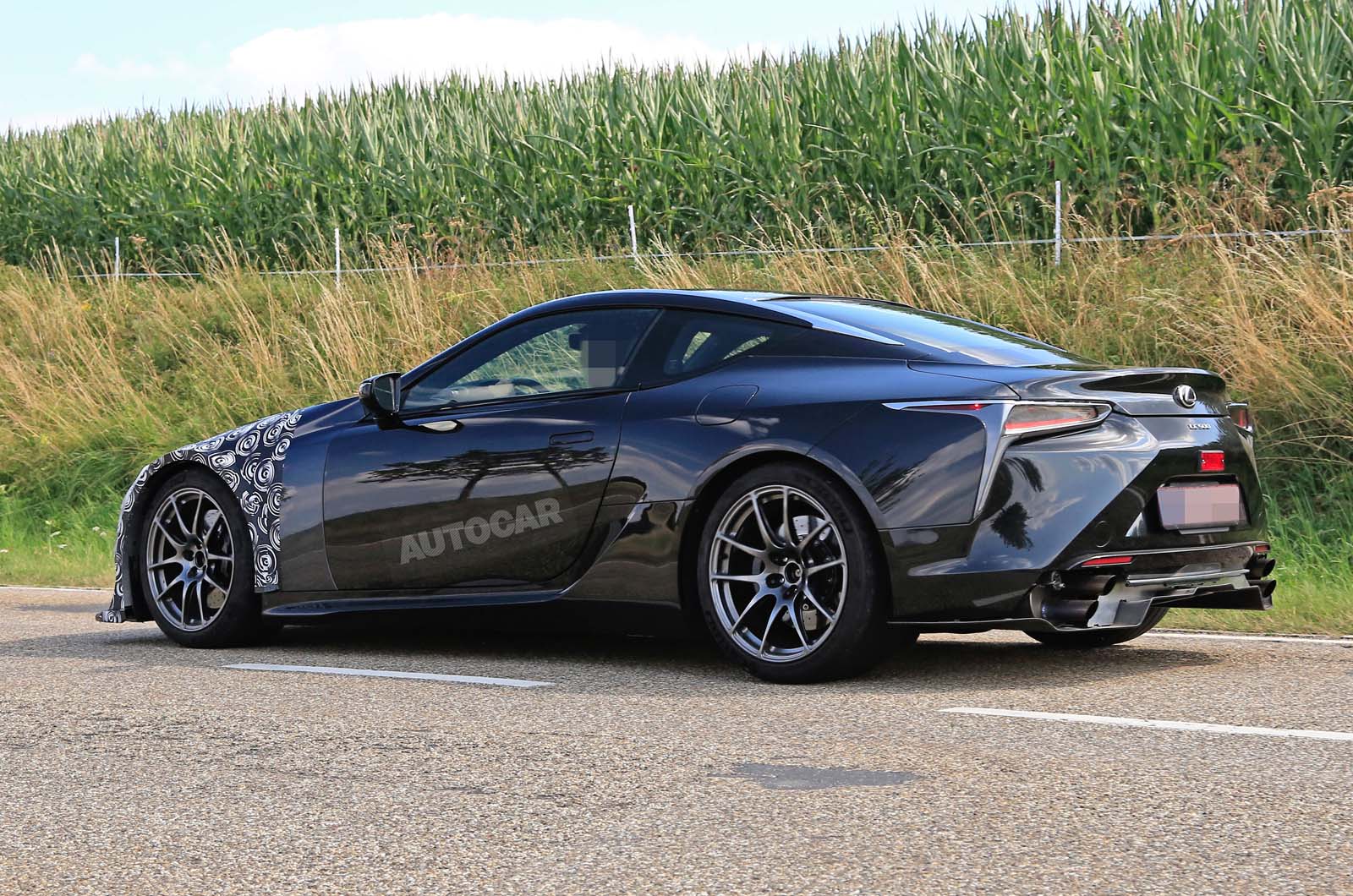 "Everyone is expecting an F model, but right now we are not sure," said Sato. "The interesting thing is that Porsche is developing a sports car with electric power, and there is the BMW i8, so maybe a big engine with more power is a little bit heading in the old style. The hybrid model may be an interesting idea. The sudden torque provided by the electric motor is much faster and more unique — and perhaps more interesting for the customer.